Sunday Morning Book Thread 09-02-2018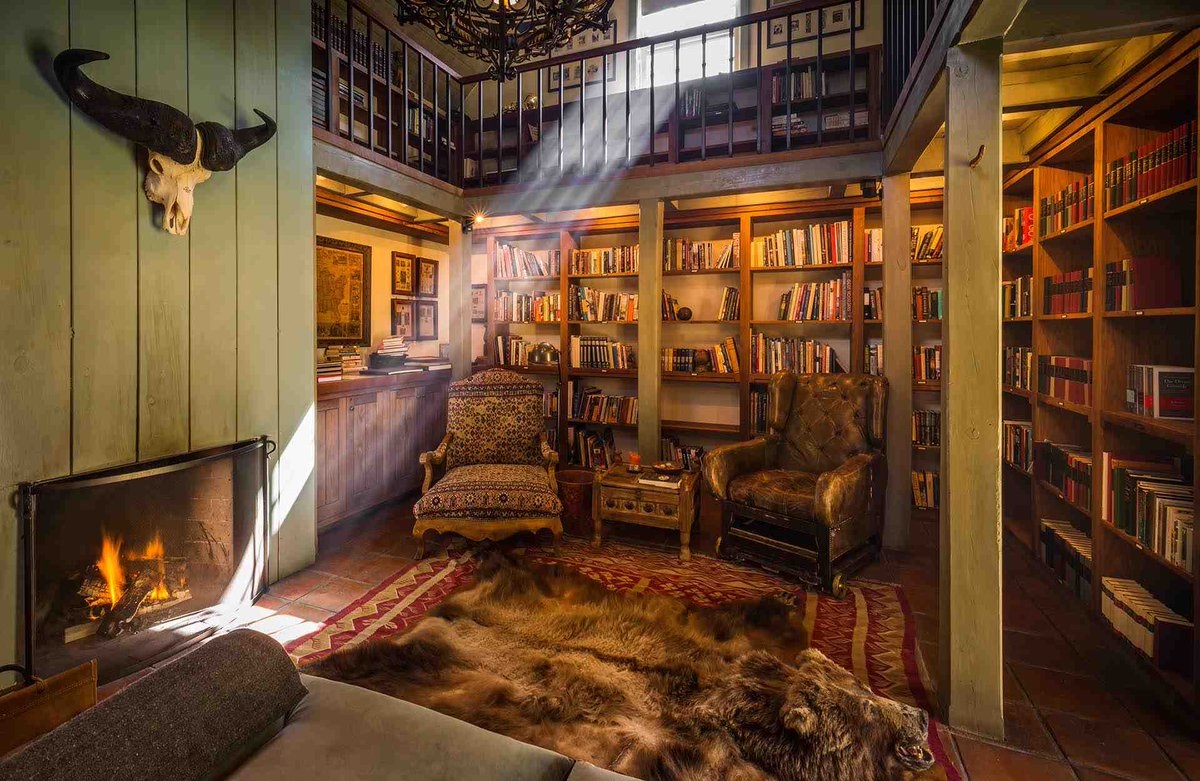 Man Cave
Good morning to all you 'rons, 'ettes, lurkers, and lurkettes. Oh, and we've got a new category of readers, escaped oafs and oafettes ('escaped oafs' is an anagram of 'Ace of Spades'). Welcome once again to the stately, prestigious, internationally acclaimed and high-class Sunday Morning Book Thread, a weekly compendium of reviews, observations, and a continuing conversation on books, reading, and publishing by people who follow words with their fingers and whose lips move as they read. Unlike other AoSHQ comment threads, the Sunday Morning Book Thread is so hoity-toity, pants are required. Even if it's
these pants
which Muldoon probably wears. He calls them his "fruits of the looms."
(h/t
Witch Hammer
for the pic which you can click on to see a larger-sized version)
Think You're Too Old To Write?
Here are some famous authors and their ages when their first book was published: Toni Morrison: 40
Mark Twain: 41
Marcel Proust: 43
Henry Miller: 44
JRR Tolkien: 45
Raymond Chandler: 51
Richard Adams: 52
Annie Proulx: 57
Laura Ingalls Wilder: 65
Frank McCourt: 66
Harriett Doerr: 74
Harry Bernstein: 96 (h/t
Allison K Williams
)
It Pays To Increase Your Word Power®
If you're
BEGRUTTEN
then you look like you've been crying. Usage: I think Hillary Clinton has been begrutten since Nov., 2016."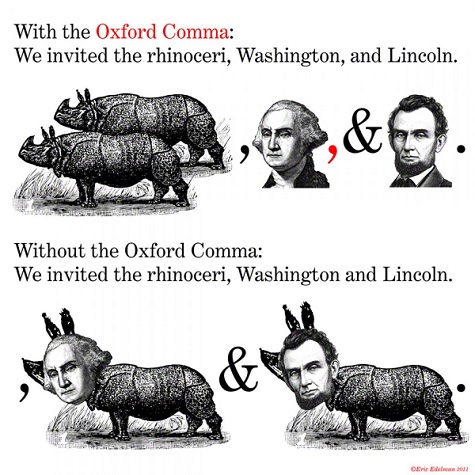 Bookstore Needs Help
Lurking SoCal moron Scott e-mailed:
I wanted to get a shout out to Bookman in Orange, which is one of the few remaining used bookstores in Southern California. For those of us who don't use E-readers, and still prefer the look and feel of a physical book in our hands, used bookstores are a great resource for building our libraries.

Bookman recently was unable to renew a lease, but rather than giving up and closing their store, they decided to start a GoFundMe page to help with moving costs, and relocated within the same city. Their goal is $30K, and they've made it to $11K so far. It would be great if the Horde pitched in to help.
So if any morons feel so inclined, especially those of you in Southern California, you can kick in a few bucks using
Bookman's GoFundMe page
.
Moron Recommendations
The science fiction novels of Robert J. Sawyer came up in the comments last week:
The first Sawyer book I read was Calculating God which flipped the syfy cliche on its head. A brilliant atheist scientist meets a theist alien who can't believe an otherwise intelligent being doesn't believe in God. I quite liked it and read other of his works. Then I read his celebration of utilitarian bioethics, Quantum Night, and was quite offended by it. I kept thinking the hero would wake up and realize that this is all evil but nooooooooooooooo!

Posted by: Anonosaurus Wrecks, Tyrannosaur Wrangler at August 26, 2018 11:07 AM (+y/Ru)
Calculating God
sounds interesting enough to add it to my stack. Sawyer has written a number of science fiction novels, including
Flashforward
, which was made into
a TV series
a few years ago.
https://www.amazon.com/Calculating-God-Robert-J-Sawyer-ebook/dp/B0058U7I3E/
___________
49 Reading a kids book-Where the Red Fern Grows by Wilson Rawls. I don't know why its in my library. Not sure where it came from. It probably wouldn't be considered a classic today as it deals with a boy from the Ozarks-maybe around 1910-20 who loves his hunting dogs and chasing raccoons. Wouldn't be considered politically correct today. I am enjoying it though.

Posted by: FenelonSpoke at August 26, 2018 09:12 AM (AllCR)
Yup.
Where the Red Fern Grows
is a indeed a YA classic. The wiki entry has some reviews that give potential readers an idea of what they'll be in for:
I remember crying so much through this book, and even today I tear up thinking of Old Dan and Little Ann. I also loaned this to my [then] children's librarian, because the library copy was always out. I even marked the pages, "Get out tissue here."
— DeAnn Okamura


I love, love, love this book with all my heart and soul. My fourth grade teacher read it to me eons ago, and I've read it to two of my three boys. There's something about weeping together uncontrollably that builds a community of readers…
— Tess Alfonsin
They did a good job with
the 1974 movie adaptation
. However, I do NOT recommend the sequel, which stunk on ice. But it is part of one the Muse family stories: It was a bad weekend in December and we were all sick with the stomach flu. There was nothing to do but sit around and be sick. Mrs. Muse had managed to bring home some VHS movies from the library (this was 1998 or 1999), and one of them was the
Red Fern
sequel. So we're all sitting in the family room, wrapped up in blankets, each one of us with his or her own barf bucket to contain any, uh, spillage that might occur. We pop in the
Red Fern II
tape and start watching and we're all slowly coming to realize that this is, without a doubt, one the worst movies we've ever seen. It was absolutely atrocious. I don't think we even finished it. I think we hit the 'eject' button at some point and popped in another tape, and this needs a bit of set-up: Back in the late 70s, NBC ran a short "Greatest Heroes of the Bible" mini-series and this was one of those episodes. It was the Old Testament story of Joseph and his coat of many colors and his abuse by his brothers who hated him. It was, in a word, terrible. I had watched the series when it was originally broadcast and had forgotten how bad it was. But what was worse, one of Joseph's brothers was played by John Larroquette and not only could he not act worth a toot, but I could not get that sleazebag character he used to play on the TV comedy
Night Court
out of my mind whenever I saw him on the screen. We were all miserable, sick to our stomachs, with nothing but crappy movies to watch, topped off with Larroquette's bad acting. It was a horrible, horrible weekend, but it's one of our family memories we enjoy laughing about. Anyway,
Where the Red Fern Grows
is a good book, and you should read it. It was published in 1961, before little boys suddenly decide they're really little girls and their teachers egg them on.
Books By Morons
Lurkette YounglingLurker e-mails:
I've been a longtime lurker on AoS (since I was about 13 and reading over my mom's shoulder).
This is the first time I've seen this: a 2nd generation 'ette. I don't know if this makes me happy or frightened.
I really enjoy the book thread and hearing about all the moron authors, which kind of inspired me to take up writing myself. I've recently released a fantasy book on Amazon, based around a game I played with a group of friends; the typical fantasy-adventure RPG, complete with cast of mythical creatures.
The book is called
The Philanderers: The Story Begins
. Here's the Amazon blurb:
The first adventure of many... Within this book is recorded the origins of that legendary band of warriors, the Philanderers. It chronicles their daring exploits in the Nyokan crisis: their bravery, determination, ingenuity, and intoxication, as they fought to banish the serpentine menace that threatened their world.
It's only available in paperback currently, but the eBook is in development
___________
Moron author James Y. Bartlett has been called "Dick Francis of golf." That is, as Francis' mystery novels are set in the world of horse racing, Bartlett's novels, featuring intrepid golf writer Pete Hacker, who as you might guess, has a knack for solving mysteries, revolve around the sport of golf and major golf tournaments. The last in the series is
Death in a Green Jacket
:
A body is buried in a bunker weeks before the start of the Masters golf tournament. When intrepid golf writer Pete Hacker begins to investigate, he runs up against a wall of silence from official Augusta and a feared killer from the South American drug cartels lurking in the azaleas. And he begins to learn about an unsavory past that may be about to catch up with Augusta National.
The Kindle edition is $1.99. Bartlett has just published the fifth in the series,
Death from the Claret Jug
:
There's trouble afoot in the Auld Grey Toon when golf writer Hacker and the world of golf arrive in St. Andrews for the playing of the Open Championship.

Before the tournament begins, a golf official is murdered and dropped into the Bottle Dungeon at St. Andrews Castle.

One prime suspect is a celebrity American resort developer. But there's a University professor trying to outlaw golf and disrupt the tournament. And shady Russians turn up everywhere--chasing a caddie friend of Hacker and serving cocktails for the Marquis Cheape, who just happens to own the land beneath the Old Course.

Can Hacker solve the mystery before the tournament ends?
$4.99 on Kindle. The other three in the series are
Death is a Two-Stroke Penalty
,
Death from the Ladies Tee
, and
Death at the Member-Guest
.
___________
If you like, you can
follow me on Twitter
, where I make the occasional snarky comment.
___________
Don't forget the AoSHQ reading group on Goodreads. It's meant to support horde writers and to talk about the great books that come up on the book thread. It's called AoSHQ Moron Horde and the link to it is here:
https://www.goodreads.com/group/show/175335-aoshq-moron-horde
.
___________
So that's all for this week. As always, book thread tips, suggestions, bribes, rumors, threats, and insults may be sent to OregonMuse, Proprietor, AoSHQ Book Thread, at the book thread e-mail address: aoshqbookthread, followed by the 'at' sign, and then 'G' mail, and then dot cee oh emm. What have you all been reading this week? Hopefully something good, because, as you all know, life is too short to be reading lousy books.
Posted by: OregonMuse at
09:34 AM