Saturday Gardening Thread: Storm Lane [KT]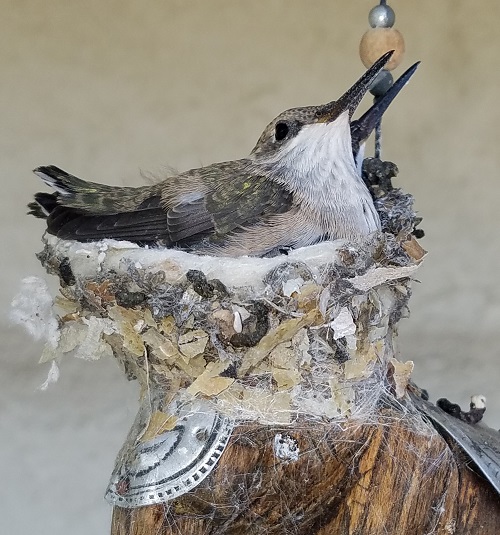 The stunning photo above may be our last Elephant's Hat update from
Seamus Muldoon.
It's been fun.
This will probably be our last photo update. The babies are fully fletched and acting like they are ready to take wing. Farewell little hummingbirds!
Weather
Well,
Hurricane Lane
got downgraded to a tropical storm, but is still, you know, a tropical storm with flooding, unpredictable winds and all. Stay vigilant. Maybe all those lovely tropical plants won't be shredded, though. This one was photographed at the Biltmore in North Carolina. Photo taken by my niece.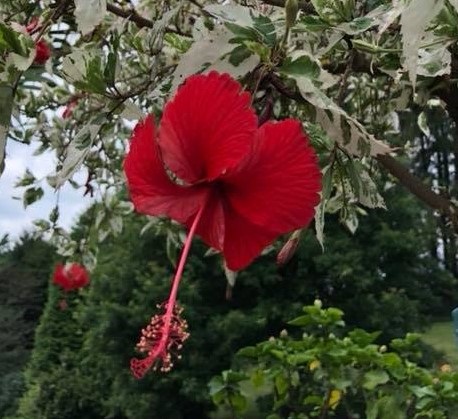 Weather can impact gardens in a hurry. From my cousin in Utah, the one who keeps the geraniums in her basement over winter: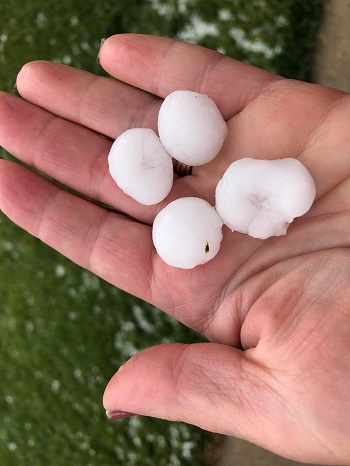 Well, a new kind of yardwork I get to do for the next few hours. The hail storm stripped all the geraniums and left piles and piles of leaves everywhere. I guess I better wait till the hail melts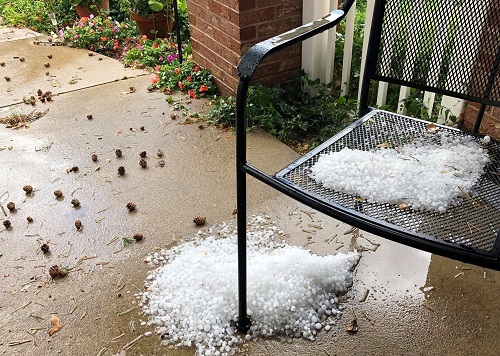 A reminder that some people are still dealing with fire and smoke from
Gordon:
Not garden-y, but in the woods with the hippie pagans, the fog and the Canadian forest fire smoke.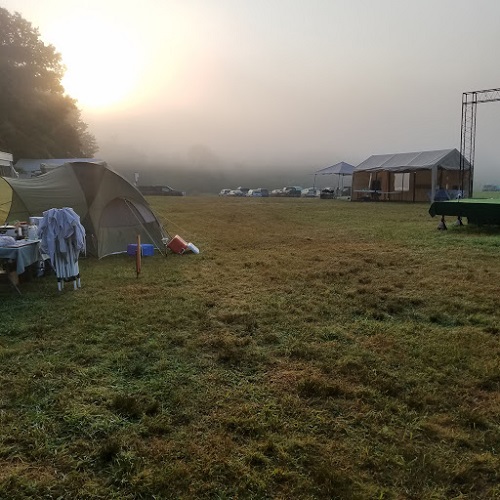 Well, I suspect that even the smoke has an effect on gardens. May encourage spider mites, for one thing. And there are lots of chemicals in smoke.
The Edible Garden
Related to the photo above:
We were gone for a week camping, and the peppers didn't get watered enough. At this time of year the grow boxes go dry every other day. When we returned the plants looked like they were done for. But watering brought them back. Stress does increase the hotness, though. Our first batches of marinara and cherry tomato salsa, made according to the usual mix of peppers, were quite a bit hotter than usual.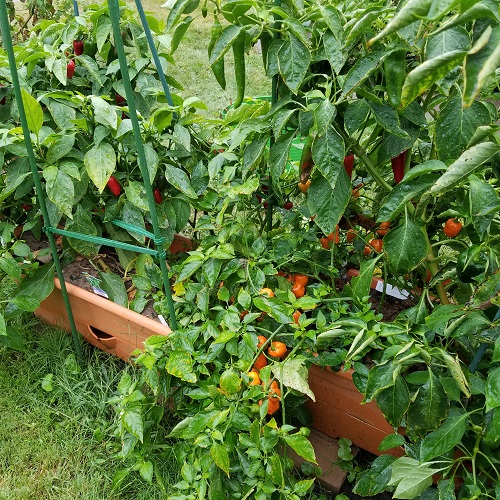 We had a bit of rain this morning. Of course, the State Fair is on, and that always brings a deluge..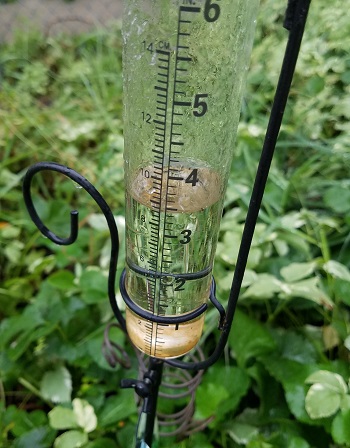 Hope the rain reaches some of the fires. Also from Gordon:
Peach jam and cherry tomato pickles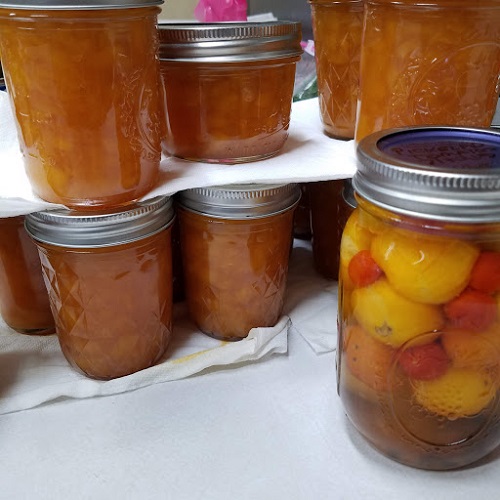 He sent the
recipe for the pickles.
They're refrigerator pickles.
They came out pretty good. Good enough that I like them, and I don't like raw tomatoes. A good use for the Sweet 1000 marble-sized ones, which the wife considers way too much skin for too little pulp. Pickled and processed, they still have some pop! when you bite them.
More Wildlife in the Garden and Landscape
From
Skip: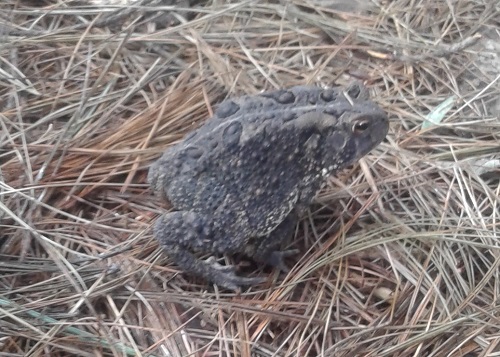 This little guy shows up usually in my garden but recently found him in my tree branch pile. A often overlooked but very useful creature to have around for the bugs they eat
I think I mentioned that one of the Garden Kittys' water bowl has become a toad swimming pool at night. Nice to see, or hear, them around. Love that photo. Mine are camera-shy.
Fall Bulbs
Time is short for ordering bulbs to plant this fall. I got a catalog this year for mass plantings of bulbs, and one Catalog for Garden Centers, with instructions on how to set up displays of bulbs, from a friend who closed a used book store this year. Quite an assortment of Amaryllis for the holiday season. The following photos are spring bloomers from a more normal catalog. I have no experience with it, so if you have, you can add a comment.

Orange Monarch Crocus,
said to be deer-resistant.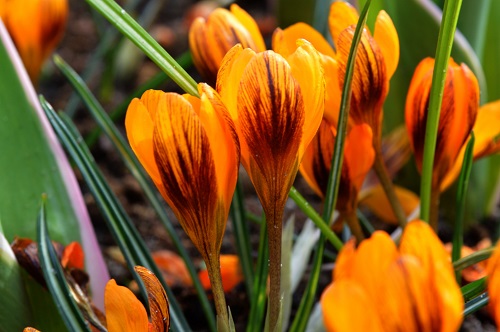 A nine-year old boy's
favorite combination: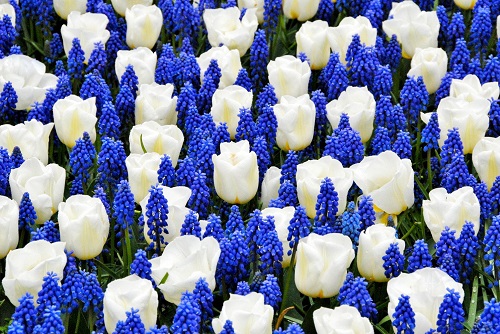 Gardens of The Horde
I didn't get to everything The Horde sent in. Unexpected complications. But keep those photos and stories coming. I don't grow almonds, but they are a crop around here. Soon we'll see those odd nut shakers on the road. Thought this was sort of appropriate: Via Kate at Small Dead Animals, some
behind-the-scenes farm technology.
This video was likely inspired by recent news concerning FDA
standards of identity
for milk.
If you would like to send information and/or photos for the Saturday Gardening Thread, the address is: ktinthegarden
at g mail dot com Include your nic unless you just want to be a lurker.