Ace of Spades Pet Thread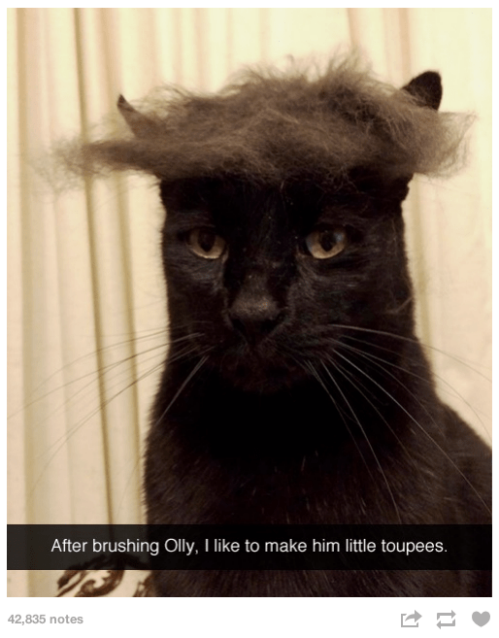 ***
Welcome to the almost world famous AoS Pet Thread. Take some time from making kitteh toupees and enjoy the world of animals. Today's opening photo is a h/t from Hank Curmudgeon.
***
A Little of This. A Little of That.
Some happy news in the AoSHQ Pet Thread.
Missing toddler found with her doggeh.
h/t Mike Hammer.
***
I agree with Rush Limbaugh. Twitter for the most part is a sewer.
This is an exception to the rule.
***
Dog. Swimming pool. Cute.
***
Meet The PetMorons
Shade earned this nickname when we were doing a 50 shortly after that movie had played on TV and after going slow through a rocky section we hit clear looking area that had hidden gopher holes. Sped up and she hit a hole and managed to not fully fall on me. Both our faces were a bit scraped and she'd had a good wrench on her leg but she was not going to quit. Sadly she had a bit of offset on her front legs and it did lead to arthritis in her right knee, forcing retirement at age 16 and euthanasia on June 18 at 21 years. As the song says in my heart she will remain forever young. Pale Rider
Never easy to lose a pet regardless of it's size. What a great video.
***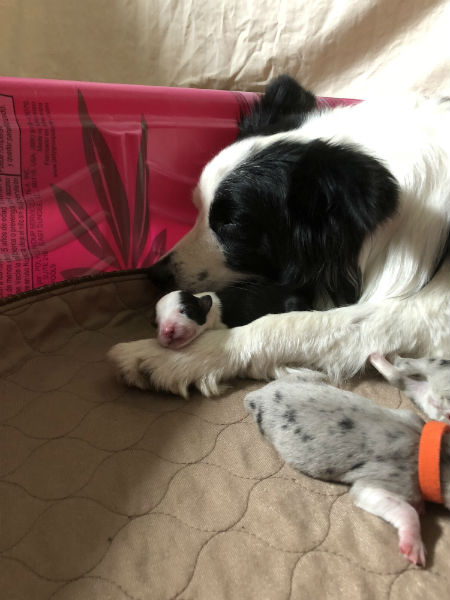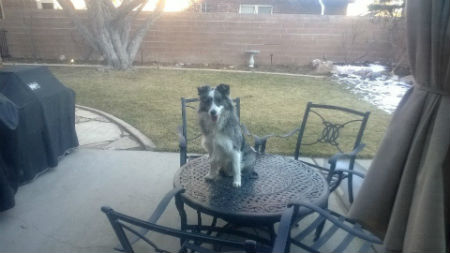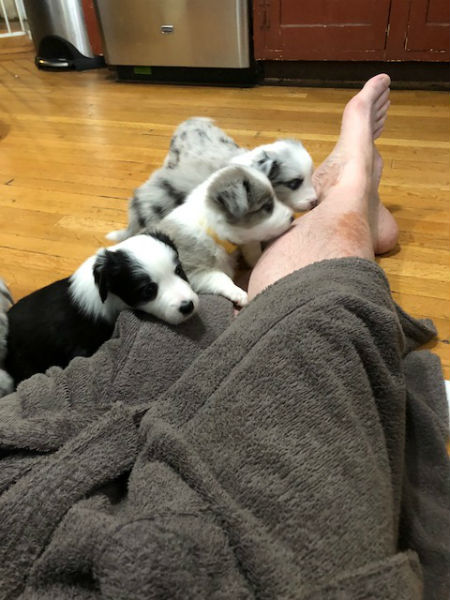 Hi, guys, Attached please find some pics of my Border Collies. The black and white mom is Fiona, blue Merle dad is Spenser, and the pups are yet to be named. We are thinking of naming all the Merle's after blues songs, and I'm pushing for "Betty" for the black and white one. Bam ba lam! - Frank
Puppies, so cute!!! Thanks.
***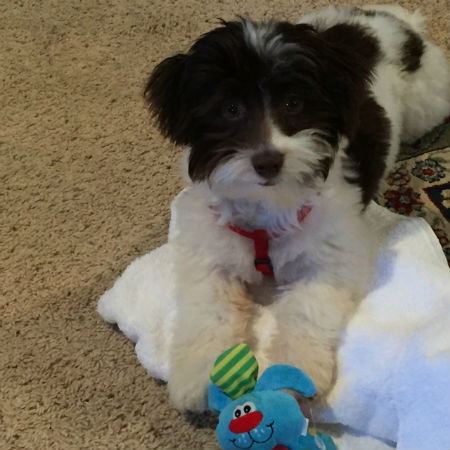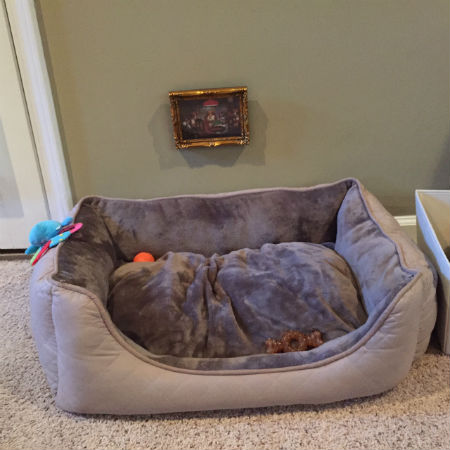 I am a long time lurker and follower of the Ace of Spades blog. I have enjoyed the content and the wit of many commenters. Y'all come up with stuff that is funnier than anything on TV. I have especially enjoyed the Pet thread. The stories that your readers tell about their amazing shaggy friends are often bittersweet, as they tell about losing these friends after so many wonderful years.
I would like to submit my pal, Cooper (aka Coop de Ville) as a Pet of the Week. Coop is a two year old Maltipoo, and my wife and I have had him for about 16 months. We knew that Coop was a very refined pup, but we were a little surprised when he asked to personalize and beautify his area. He chose the art himself, and asked to put it in his bedroom, photos included. He has really brightened our senior lives, and he is a real pal.
Thanks for your consideration.
Well, this lurker didn't give me permission to use his first name or his initials. Let's just say this Lurker Moron from S.C. really has a spoiled dog. Nice job!!!
***
Thank you for the submissions this past week. A fine group of animals and a fine group of Morons. Do you have a story, link or a pet photo you wish to share? You may pass them along to petmorons at gmail dot com. Please give us a name to use so we can credit you or shame you, j/k. Have a great week!!
Posted by: Misanthropic Humanitarian at
03:47 PM