Sunday Overnight Open Thread (2/11/1
(The ONT hot, hot, hot.)
*****
Quotes of The Day
Quote I
Have you been sipping on so much Democrat Dick you've become spunk-drunk? Ace
Please do not comment on old threads. Thank you. If you have to ask why you can't afford it.
Quote II
Dong-sung blue, everybody knows one, as Neil Diamond so sagely observed. But, in the midst of all this viciousness, how pleasing to see Britain's victory in the women's curling, the stiff upper lip of your stiff upper skip as she wielded her shedding brush doing credit to all. Instead of the usual walk-outs, internal inquiries, lawsuits and FBI investigations, the Ayrshire ladies' triumph was universally greeted by their fellow athletes with a stunned "Britain's in the Winter Olympics? Since when?Mark Steyn
Quote III
Much unhappiness has come into the world because of bewilderment and things left unsaid. Fyodor Dostoevsky
*****
Asexuality is real. So is mental illness.
Your introduction to the newest & latest sexual proclivity.
Asexuality is a "sexual orientation characterized by a persistent lack of sexual attraction toward any gender," according to the website What is Asexuality? Asexual people neither "experience sexual attraction" nor can they choose to; they are simply born without sexual desires. Conversely, people who do experience sexuality are referred to as either sexual or allosexual people, AVENWiki reports.
*****
The ONT hopes that you aren't squeamish at the moment.
Too many singles are too damn lazy to change the bed.
This ought to keep you up at night. The average person waits more than three weeks (24 days, to be exact) to change his or her sheets, according to a recent MattressAdvisor survey of 1,000 Americans. Some single men were particularly skeevy, spending 45 days (that's six and a half weeks) sleeping in filth before stripping the bed – and after having sex, these cruddy studs waited another 11 days before taking their used sheets off of the bed.
*****
Daredevil flyer meets his maker.
When you hear Disneyland, what image pops to mind? Mickey & Minnie Mouse? Walt Disney himself? Gangs and protection rackets?

"It's all about the shared love for Disney," said Mark Drop, Jr., 39, who founded a club called Flynn's Riders, after a character in the Walt Disney animated film "Tangled." But a lawsuit filed in Orange County Superior Court has revealed a dark undercurrent to the pastime. The head of one club has accused another of using gangster-like tactics to try to collect "protection" money for a charity fundraiser at the park. The lawsuit reads like mob movie set in a theme park. The plot revolves around the Main Street Fire Station 55 Social Club, whose leaders claim they have been bullied and terrorized by the head of the White Rabbits Social Club.
*****


The next time you find yourself in court being cross-examined by a dwarf, Don't break out in song and laughing.

So when Russian-German Wadim Golanev, 25, cracked up in hysterics at the 'dwarf lady' in court during a case about theft, she was decidedly unimpressed. Golanev was unable to answer her questions due to his hysterical laughter, pointing at her and singing 'Hi Ho, Hi Ho!' from Snow White And The Seven Dwarves. No-one else joined in. And before he left the witness box he was handed a hastily scrawled summons accusing him of 'obscene insults' and ordered to appear before a judge next month.
Any AtC jokes are at your own peril.

*****


Triplets separated at birth, the sinister reasoning.

Soon after their meeting each other, Robert and Eddy realized they were brothers separated at birth, both born July 12, 1961, in Long Island, and then adopted by different families. Their story made the local news, which brought about another twist. Shortly after the story came out, David Kellman of Queens made contact with the twins. He also looked, talked, and acted exactly like the two brothers. The long lost twins were in fact long lost triplets. The three boys had a great deal in common, from their taste in food to the brand of cigarettes they smoked. They all clicked instantly.
*****

Everything you wanted to know about intersectional feminism.Intersectional Feminism: Swedish style.

Of course, there are various types of feminism. Sweden's preferred type is not about universal sisterhood and the spreading of sexual equality around the globe. No, it is "intersectional" feminism. What is "intersectional" feminism? It is a species of feminism that, in accordance with the relatively new academic concept of "intersectionality," accepts a hierarchy whereby other "victim groups" -- such as "people of color" and Muslims -- are higher up on the grievance ladder than women, and whereby women who belong to those other groups enjoy an even more exalted status as victims than white female Christians or Jews.
*****


Our friend and resident chef CBD is pushing heart disease causing agents. Be careful the next time you douse a piece of pork or chicken in mustard.

Given that just about everything one can possibly eat seems to be bad for you, I'm not sure if Dr. Jackson Blair was a crackpot or ahead of his time with his theory that mustard is the secret cause of heart disease. But for Blair, mustard was just the tip of the iceberg. It was "part of a wider theory that condiments—pepper, ginger, mustard and mayonnaise, which contains mustard—cause hypertension."
*****
The ONT Musical Interlude
February 11, 2009, Ronettes singer Estelle Bennett died at her home in Englewood, N.J. She was 67. The 60's girl group best known for their work with producer Phil Spector had the 1963 hit 'Be My Baby' which epitomized the famed "wall of sound" technique. via thisdayinmusic.com
*
February 11, 2012, Whitney Houston was found dead in suite 434 at the Beverly Hilton Hotel, submerged in the bathtub. Beverly Hills paramedics arrived at approximately 3:30 p.m. and found the singer unresponsive and performed CPR. Houston was pronounced dead at 3:55 p.m. Local police said there were "no obvious signs of criminal intent." It was later ruled by the coroner to have been an "accidental drowning" via thisdayinmusic.com
*****

How to meet people and influence people, on a flight. Genius Award Winner, Runner-up.
Cannabis, ingestion, what could go wrong? Genius Award Winner. Winner.

"Yeah," I said. '"It has 45 times the recommended dose of THC in it, which I didn't realize when I drank it, and now I'm afraid."



*****


Meet Lucas Tonight's Feel Good Story of The Day.
The entrepreneurial spirit, alive and well in Tonight's Feel Good Story of The Day.

*****


Tonight's ONT has been brought to you by Take Out Restaurants.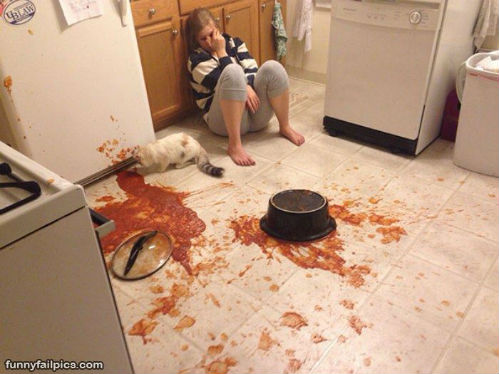 Notice: Posted with permission by AceCorp, LLC. Taking nominations and Benjamins for the Employee of The Month Contest.


Weekly commenter stats for week of 2-11-2018

Top 10 commenters:
1 [652 comments] 'Insomniac' [91.58 posts/day]
2 [557 comments] 'Slapweasel, (Cold1), (T) Baseball Nut'
3 [501 comments] 'Monk'
4 [500 comments] 'Your Decidedly Devious Uncle Palpatine, 501st Kremlin Jewbot Gvardii'
5 [437 comments] 'Deplorable Jay Guevara'
6 [378 comments] '--- .-. /-. --- -'
7 [354 comments] 'willow'
8 [346 comments] 'Skip '
9 [328 comments] 'professor disarray, gumdrop gorilla channel'
10 [328 comments] 'J.J. Sefton' Top 10 sockpuppeteers:
1 [192 names] 'Miklos, just Miklos' [26.97 unique names/day]
2 [62 names] 'Shemp!'
3 [55 names] 'Adirondack Patriot'
4 [55 names] 'Duncanthrax'
5 [45 names] 'davidt'
6 [41 names] 'Hands'
7 [40 names] 'Cicero (@cicero)'
8 [35 names] 'Rick in SK'
9 [34 names] 'Monk'
10 [34 names] 'sofa saver' *Top photo via Suburban Men

Posted by: Misanthropic Humanitarian at

10:05 PM




MuNuvians
MeeNuvians
Polls! Polls! Polls!
Frequently Asked Questions
The (Almost) Complete Paul Anka Integrity Kick
Top Top Tens
Greatest Hitjobs
News/Chat