The Morning Rant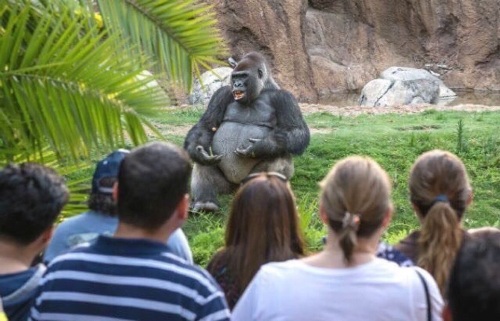 "The usual suspects are shrieking like howler monkeys about Betsy DeVos "rolling back" the usage of Title IX for protection for "rape victims". Which , of course, ignores the pesky fact that the guilt needed to establish victim status has to be determined, not assumed at the outset. With, you know, due process and all that."
Love Trumps Hate, Part CLXXVIII: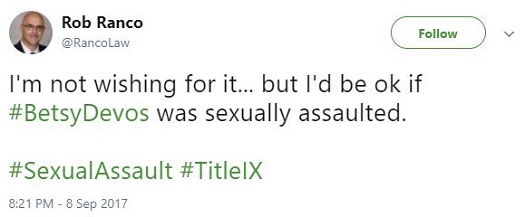 But wait:
This is a nice outcome, but I'm guessing it will be unlikely that Ranco will suffer much. He'll probably be picked up by a progressive-oriented law firm and it will be all 'hail fellow well met' and 'attaboy'. I think many of you
fappers
morons can relate to this:
Somebody just shoot me now: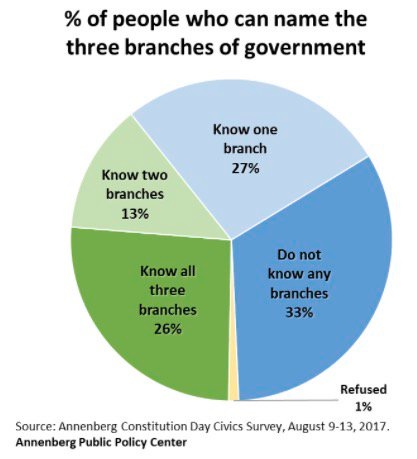 Of course, you all should know the 3 branches of government are Igneous, Sedimentary, and Deciduous.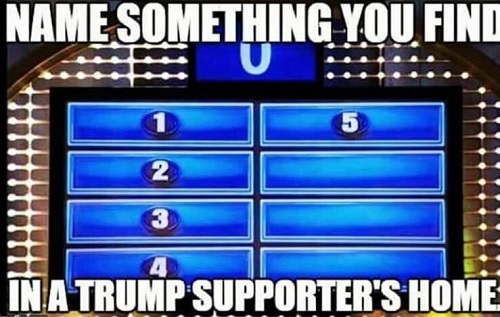 I saw this meme
on Twitter
yesterday, and it started out with "1. A dad" Here is what I thought you might find in a Trump supporter's house: --A "CNN is fake news" refrigerator magnet
--A Jim Acosta pinata
--pay stubs
--prayer
--Lots of winning! Feel free to add your own. This should be fun. I went to a Catholic primary school (grades 1-
, and the one thing all the kids learned is that you do NOT mess with nuns. Especially not one with a chainsaw:
Posted by: OregonMuse at
11:29 AM