If it's Wednesday, this must be the ONT [Weirddave]
What's in a Name?
Well, the people who live in these places better hope nothing.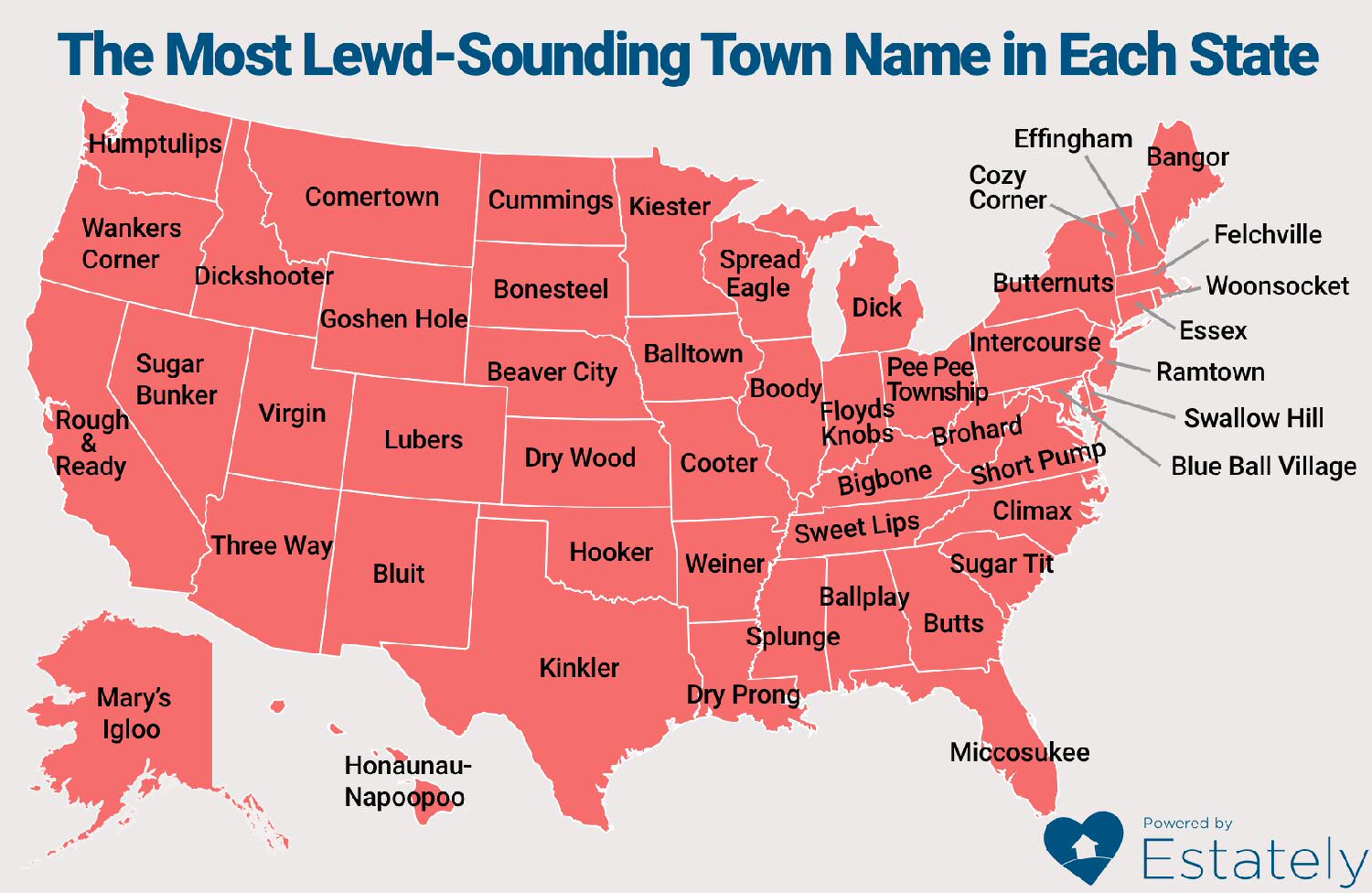 While it would suck to live in Blue Ball Village, (Md.) (Calling it a town is generous. I've been there, it's not even a wide spot in the road up in Cecil County) and I wouldn't wish Butternuts (NY.) on anyone, at least Weiner (Ar.) is adjacent to Cooter (Mo.), which is convenient. Bigbone (Ky.) probably wants in on that action, however. There's an outpost of Morons in Oregon (Wankers Corner), and the folks in Nebraska are living large in Beaver City. Next door in Kansas things aren't so nice with Dry Wood, although Louisiana and it's Dry Prong can probably sympathize. Screw it, we should just cut to the chase like Austria: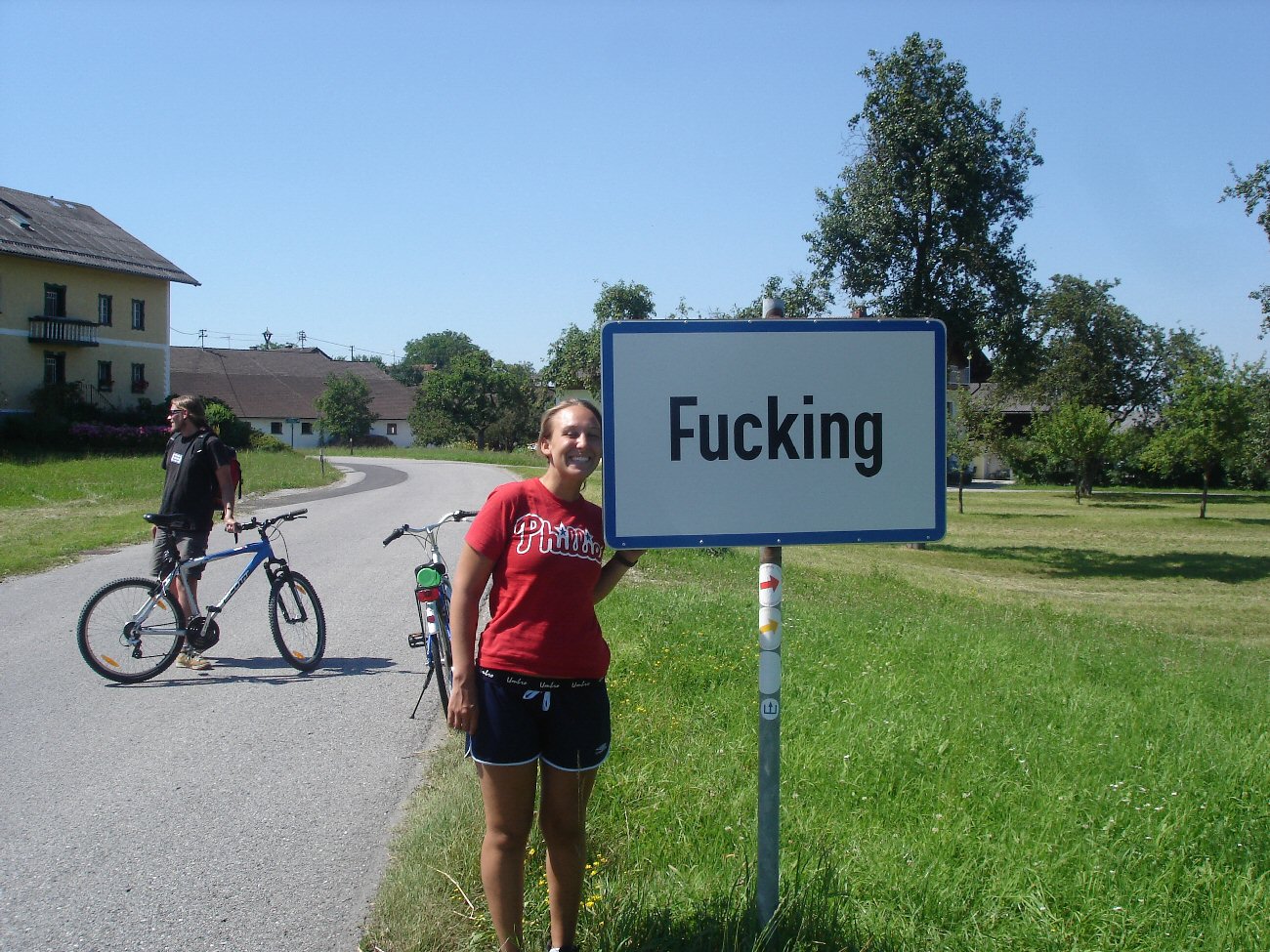 College Football Rivalry
Florida Quarterback Responds To Tennessee Fans Raising Money For His Funeral

Speaking of things that escalated quickly:
Cad
He's even more of a sleeze than we thought (if that's possible)
EXCLUSIVE: Anthony Weiner carried on a months-long online sexual relationship with a troubled 15-year-old girl
Just reading the texts makes me feel as if I've been coated with a thin layer of slime.
Bias
Here's a really good article about drug reps wooing doctors.
A behind-the-scenes look at medical education
. Now, he's not wrong. Years ago I went to one of these drug company events with my father, who is a doctor. It was very nice, box seats to a Ravens game, hospitality tent catered by Ruth's Chris, the whole nine yards. After the game I asked my dad if he was going to start prescribing the drug they were touting, and he laughed and said "95% of the time (whatever generic drug) will do just as well for a fraction of the cost, but in some cases, well, it's good to have options. This one might be better occasionally". The thing I found interesting is that the entire article just reeks of bias against drug companies. Dr. Fung is a proponent of dietary treatments, specifically the low-carb/high fat diet than many of you (including the boss) are having success with. But while condemning their bias it seems that Dr. Fung is oblivious to his own. Yes, there are a lot of conditions that can be attacked, quite successfully, with dietary changes. There are also a great many medical conditions for which we need drugs. I have a friend who is HIV+. He lives a normal, healthy life because of a drug cocktail developed by the evil drug companies. If his only option was diet, he'd have been sucking on daisies from the bitter, root end for years now. The point is, Dr. Fung is mad at drug companies for, well, marketing their wares. If he believes his methods are better (and I think they are in many cases), perhaps he should get out and throw his own lunches for doctors rather than bitching about it. If he has a better way, then sell people on it. Convince them, show them the evidence.
Market
what's he's offering. It's not a dirty word.
Light Reading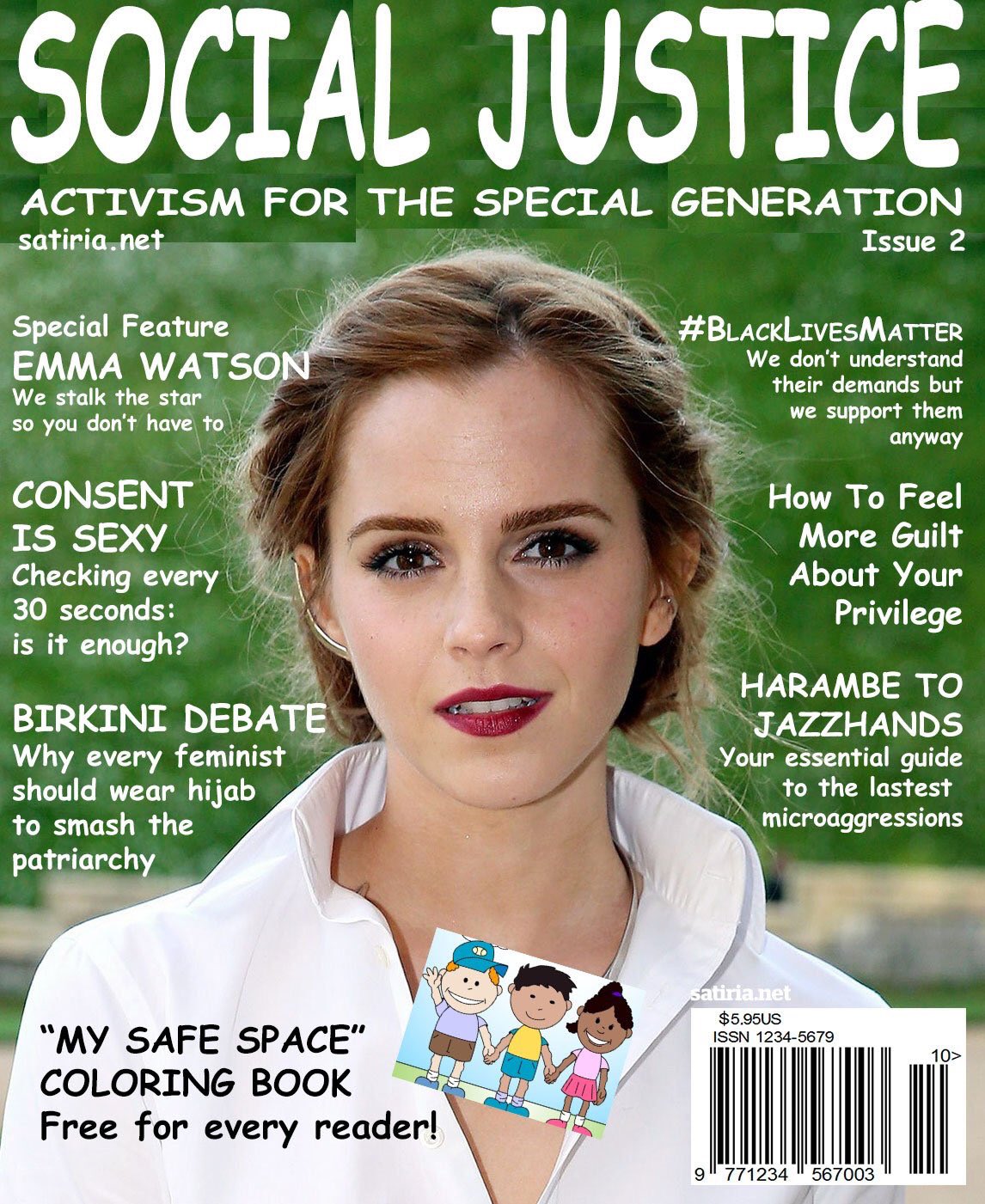 News You Can Use
So you think you can fake your own death?
Surprisingly enough, it's not illegal as long as you don't assume another identity. Seems to be awful hard though. It does give me an idea, however. Suppose Hillary wins in November. What if everybody in America then
faked their own death?
What would she do then, huh? I'm a genius.
Chicken Yodeling
Bawk bawk, bawk bawk bawk. Bawk bawalak bawk bawk bawk. Bawkeh bawk bawk. Bawk bawk. Bawk. Bawk.
Liberalism is a Mental Disorder, Part Infinity
Pushing Kids Into Transgenderism Is Medical Malpractice
Gun Inequality – Liberals now complaining about "hardcore super owners"
Angelina Jolie
Islam Update
This Green Beret Saved A Young Boy From Being Kept As A Sex Slave And Beat His "Owner" … Obama Responded By Kicking Him Out Of The Army
There is a reason we have cars and medicine and grocery stores full of food. There's a reason why women can walk down the street unmolested and children aren't kept as slaves in America. There's a reason we can speak our mind freely and walk our streets (mostly) safely. It's because we're better than they are. Specifically, our culture is better than their culture. We used to take this with us when we fought. When Germany surrendered at the end of WWII, any German woman with a lick of sense or the opportunity made for the American zone as fast as she could. Why? Because the Soviet zone was an orgy of rape. With rare (and immediately prosecuted) exceptions, the American zone wasn't. Even in third world shitholes, American soldiers stand for doing the right thing. That's what this soldier did, and he got a dishonorable discharge for his trouble. Why? Because "all cultures are equal, man"? I never see anyone making that statement moving to live in another one. Because it's not right to "force" our culture on someone else? That's what they are doing.
Migrant In Court For Violent Rape: 'I Came to Austria to F*ck the Women'
. Islam means "submission". In their culture, rape is used as a method of flaunting your superiority over populations you've subjugated. That's what all of those shouts of
Aloha Snackbar!
MEAN during a terrorist attack; "Our god is great, we can kill you whenever we want". The West is losing a 1400 year old war because we refuse to recognize that we're in one.
Eastern Europe: The Last Barrier between Christianity and Islam
ETA
Poster Anon Y Mous points out that the story about the Green Beret being discharged needs to be updated.
Army Reverses Expulsion of Charles Martland
. Good news for a change.
The Loneliest Tree in the World
Wanted: female partner. A rough exterior is acceptable. Must have an umbrageous green coiffure and a preference for staying put rather than going out. Looking for someone to put down roots with.
Irony Can be Pretty Ironic Somethimes
#BlackLivesMatter Leader Robbed – Demands More Police Protection
We'll get right on that.
Tonsorial News
SCROTOX
Yea. Um, no. Just no.
Tonight's ONT brought to you by camouflage.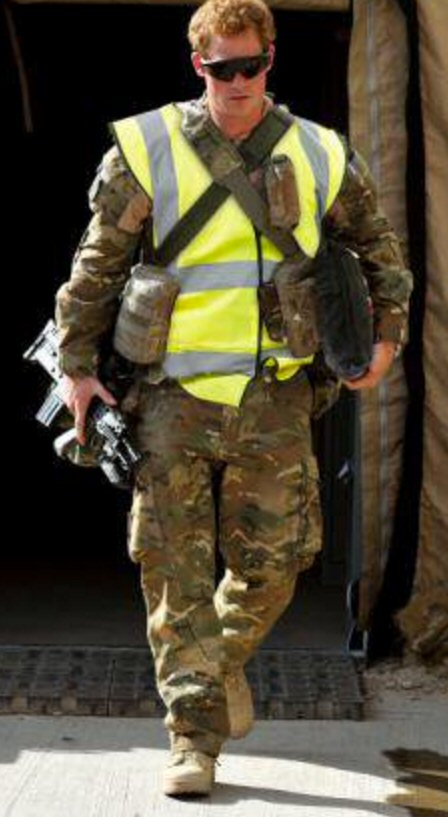 Don't forget
The Yahoo Group
. Do not attempt to stop chain with your hands or genitals.