Senator Bernie Sanders, Democrat/Socialist Candidate For President: All Men Dream Of Tying Up and Sexually Abusing Women, And All Women Fantasize of Being Raped By Three Men
MRC dug up Sanders' 1972 essay, "Men-and-Women."
Why the headline has weird punctuation, you'd have to ask this old chicken-necked pervert. Anyway, this fruity weirdo has some
problematic
notions of male/female sexuality. MRC quotes him:
"A man goes home and masturbates his typical fantasy," wrote Sanders. "A woman on her knees. A woman tied up. A woman abused." Sanders didn't specify as to how he had gained such a deep understanding of the male psyche. In terms of his understanding of female sexual fantasies, Sanders provided similar insight. "A woman enjoys intercourse with her man--as she fantasizes about being raped by 3 men simultaneously."
Charles C.W. Cooke says that we should not unduly persecute Bernie Sanders for his sexual heresies
, so you have some idea of the perverted antiques roadshow Cooke has going on in
his
bedroom. You know how it is with British men. The bizzare seeds planted in boarding school sprout wicked fruit throughout their lives. Cooke is arguing for what he conceives of as free speech absolutism -- one does not demagogue speech to whip up feeding frenzies of angry lynch mobbers about something merely said. I agree with this, naturally, except that I don't. As a tactical matter, there is no way to get the left to stop with its incessant Censorship Crusades
except to visit equal pain upon them.
The greatest ethical precept in the world is the do-unto-others-test, which I usually think of as the shoe on the other foot test. One can discover a lot of moral and ethical rules -- and separate out actual rules of good behavior from
self-serving rationalizations designed to punish one's enemies
-- by always asking, "Would I support this rule if
I
were forced to live under it?" The trouble is, of course, the left is almost never asked to wear the shoe on their own foot. They think censorship, Speechcraft Trials, and mob justice for Thought Heretics is just
awesome.
And why shouldn't they?
These things are almost never visited upon they themselves-- they have only the
upside
of a dark, censorious, paranoid regime. Almost all of the downside falls upon their enemies-- just where they'd want it. So the question is, and this is where I depart from Cooke, how best to secure an open, vibrant and, I'll say it,
sophisticated
public culture? I disagree that this will arise from treating the left
as we would wish to be treated.
The left is unscrupulous, nasty, and often borderline insane, and will take the benefit of
that
bargain every time. Punish my enemies with Speechcraft Trials while my enemies scrupulously refrain from doing the same to me?
Yes, please!
No, the right way to bring about a more open, permissive, and adult tone in civic culture is to
treat the left according to its own obscene rules,
while always making it clear: We are prepared to abandon these darkly stupid rules you've constructed the minute you agree to do the same, Genius. You may wonder why I am still so opposed to demagoging ordinary civilians: Well, because they're ordinary civilians. Bernie Sanders is not an ordinary civiilian, he is a politician, and a well-compensated and donor-cash-rich avatar for Social Justice. He also has a Big Microphone, unlike your average everyday citizen caught up in a Social Justice Lyniching. As I've said before -- I support political tactics, such as whipping up public opinion against someone,
in actual political circumstances, with respect to actual political actors (including the undisclosed lobbyists of the media)
-- but not in everyday life.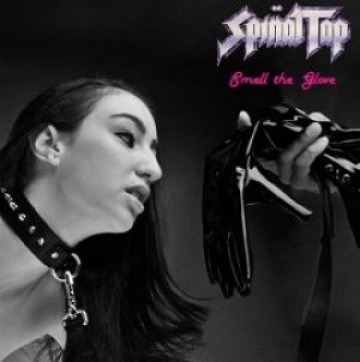 from Bernie Sanders' collection of classic 8-tracks
People don't like the Tit For Tat regime because it sounds simple-minded, punitive, and awful. Well, it is these things. It is also, as Steven den Beste persuasively argued,
very effective for bringing about a more ethical environment.
Meaning that while it may be crude in method, it is enlightened in outcome. After introducing the well-known Prisoner's Dilemma game, den Beste observes:
There's been a lot of analysis of this, and it turns out that honesty isn't the best policy. One guy decided to run a computer tournament; people were permitted to create algorithms in a synthetic language which would have the ability to keep track of previous exchanges and make a decision on each new exchange whether to be honest or to cheat. He challenged them to see who could come up with the one which did the best in a long series of matches against various opponents. It turned out that the best anyone could find, and the best anyone has ever found, was known as "Tit-for-tat". On the first round, it plays fair. On each successive round, it does to the other guy what he did the last time. When Tit-for-tat plays against itself, it plays fair for the entire game and maximizes output. When it plays against anyone who tosses in some cheating, it punishes it by cheating back and reduces the other guys unfair winnings. No-one has ever found a way of defeating it. Now let's analyze two different and even more simplistic approaches; we'll call them "saint" and "sinner". The saint plays fair every single round, irrespective of what the other guy does. The sinner always cheats. When a saint plays against another saint, or against tit-for-tat, the result is optimum but more important is that everyone gets the same result. When a sinner plays against another sinner, or against tit-for-tat, everyone cheats and the result is still even, though less than optimal. But when a sinner plays against a saint, the sinner wins and the saint loses. Which brings me back to the point of all this: Is there anything I would rule out in war? Nothing I'd care to admit to my enemies, because ruling out anything is a "saint" tactic. The Tit-for-tat tactic is to be prepared to do anything, but not to do so spontaneously. In other words, if the other guy threatens to use poison gas, you make sure you have some of your own and let him know that you'll retaliate with it. That means that he has nothing to win by using it, and he won't. (A war is a sequence game and not a single transaction because each day is a new exchange. If you gassed my guys yesterday, I can gas yours today.)
I think it's pretty stupid to demagogue people over statements like this, honestly. I know where Sanders go this from: He got it from Nancy Friday's
My Secret Garden,
supposedly a book containing all of women's private fantasies (she says she surveyed women), and rape was indeed a major part of the female sexual imagination, she was surprised to find. (Psychologically, it has been explained to me that women feel guilty about sex, but still enjoy sex; the fantasy of being under someone else's sexual control allows the woman,
in fantasy,
to enjoy sex,
because she's not making any of the decisions
that she would otherwise feel guilty about.) I don't know if I buy any of that; I'm just remarking that this isn't the first time I've heard this. I do know that if I wrote that paragraph
not
in response to Bernie Sanders, there's a pretty good chance that the left would demagogue me and Speechcraft Trial me as a Thought Rapist. And that's why we must do the same to Bernie Sanders, and make
him
defend these So Problematic You Guys words. The left has drawn us all into its insecure, neurotic, grasping,
wanting
, stupid, paranoid darkness. They have effectively criminalized it to say anything other than "Women are just terrific" and "everything is awesome!" They are broken, warped people inflicting their psychic tumult on the rest of society. I would like to get to place where we have conversations which are no longer mediated by the mentally unstable and undermedicated. But to do that, we have to teach these wretched monsters the evils of their own ways. And to do that, we need to play tit ofr tat.