Saturday Politics Thread: Illegal Immigration Backgrounder [Y-not]
Good morning, morons and moronettes!
I've started preparing the candidates' backgrounders on my least-favorite issue -- illegal immigration -- but it is a tremendous slog and I'm still trying to decide on the format. Frankly, there is so much posturing and outright lying going on that it is difficult to tease out where the candidates stand, and what they have done, when it comes to illegal immigration and immigration policy more generally. In any event, to get us started on this topic, I thought we could do a quick review of the mess we're in and how we got here. Then I'd like to get the sense of the AoSHQ Horde with a poll. *typo fixed* First, take these: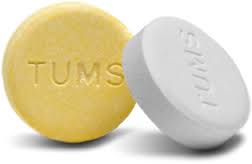 How did we get here?
In trying to get a sense of the historical trends in U.S. immigration, I reviewed a number of sources. I wanted to avoid an out and out advocacy group (even one from the Right side of the aisle) to get as neutral a description as possible. (Of course, the Smart Set, which includes the Media Complex, is so in the tank on this issue, there is no truly neutral source, but I did my best.) I thought
this piece at History.com
did a decent job reviewing U.S. immigration policies since 1965. According to this article the origins of the move away from an immigration system based on quotas was the Civil Rights Movement, based on the notion that the old system was discriminatory in favor Northern Europeans. In a speech given in 1963, JFK called the system "intolerable."
After Kennedy's assassination that November, Congress began debating and would eventually pass the Immigration and Naturalization Act of 1965, co-sponsored by Representative Emanuel Celler of New York and Senator Philip Hart of Michigan and heavily supported by the late president's brother, Senator Ted Kennedy of Massachusetts. During Congressional debates, a number of experts testified that little would effectively change under the reformed legislation, and it was seen more as a matter of principle to have a more open policy. Indeed, on signing the act into law in October 1965, President Lyndon B. Johnson stated that the act "is not a revolutionary bill. It does not affect the lives of millions... It will not reshape the structure of our daily lives or add importantly to either our wealth or our power." IMMEDIATE IMPACT
In reality (and with the benefit of hindsight), the bill signed in 1965 marked a dramatic break with past immigration policy, and would have an immediate and lasting impact. In place of the national-origins quota system, the act provided for preferences to be made according to categories, such as relatives of U.S. citizens or permanent residents, those with skills deemed useful to the United States or refugees of violence or unrest. Though it abolished quotas per se, the system did place caps on per-country and total immigration, as well as caps on each category. As in the past, family reunification was a major goal, and the new immigration policy would increasingly allow entire families to uproot themselves from other countries and reestablish their lives in the U.S. In the first five years after the bill's passage, immigration to the U.S. from Asian countries -- especially those fleeing war-torn Southeast Asia (Vietnam, Cambodia) -- would more than quadruple.
The article claims that under the old system, immigration from Asia was suppressed. I did a little cross-checking at the Center for Immigration Studies (which appears to be an advocacy group promoting low immigration levels) and they appear to concur with this characterization. You can read their article on the
Hart-Celler Act here
. History.com's article continues:
Throughout the 1980s and 1990s, illegal immigration was a constant source of political debate, as immigrants continue to pour into the United States, mostly by land routes through Canada and Mexico. The Immigration Reform Act in 1986 attempted to address the issue by providing better enforcement of immigration policies and creating more possibilities to seek legal immigration. The act included two amnesty programs for unauthorized aliens, and collectively granted amnesty to more than 3 million illegal aliens. Another piece of immigration legislation, the 1990 Immigration Act, modified and expanded the 1965 act, increasing the total level of immigration to 700,000. The law also provided for the admission of immigrants from "underrepresented" countries to increase the diversity of the immigrant flow.
I found a
good column
(from the Washington Post, of all places) explaining why the Immigration Reform Act of 1986 failed. Here's the money quote (emphasis mine):
Why were the employer restrictions so ineffective? During the debate in Congress, the bill's sponsors ended up watering down the sanctions on employers to attract support from the business community, explains Wayne Cornelius of the Center for Comparative Immigration Studies at U.C. San Diego. "The end result was that they essentially gutted the employer sanctions," he says. Under the final law, all employers had to do to avoid sanctions was to make sure their workers had paperwork that "reasonably appears on its face to be genuine." If the documents were decent fakes, that wasn't the boss's problem. In fact, employers were actually penalized if they scrutinized a worker's nationality too aggressively.
Sound familiar? Back to the History.com article:
The economic recession that hit the country in the early 1990s was accompanied by a resurgence of anti-immigrant feeling, including among lower-income Americans competing for jobs with immigrants willing to work for lower wages. In 1996, Congress passed the Illegal Immigration Reform and Immigrant Responsibility Act, which addressed border enforcement and the use of social programs by immigrants.
You can read about IIRIRA
here
(Wiki link). The sponsor was
Bill Young
, a Republican Congressman from Florida. History.com's article on U.S. immigration stops with the election of Barack Obama, which conveniently allows them to ignore his open borders policies. SMDH at that. As a reminder,
last year Obama announced his intention to grant executive amnesty to five million (or more) illegal aliens
, which led to a mass rush to (and across) the border. The administration has lost several court cases, but
continues to ignore the law
.
What's the current situation?
Current estimates put the number of illegals in the country at 12 million
, although the number could be much higher. Meanwhile, roughly 4.4 million immigrants are waiting in line to enter the U.S. legally. The U.S. Census puts the country's
total population at over 318 million
.
This report from the (left-leaning) Pew Research Center
, provides some information about the illegal alien population in this country, including which states have seen increases in their numbers:
Six states alone account for 60% of unauthorized immigrants -- California, Texas, Florida, New York, New Jersey and Illinois. But the distribution of the population is changing. From 2009 to 2012, several East Coast states were among those with population increases, whereas several Western states were among those with population decreases. There were seven states overall in which the unauthorized immigrant population increased: Florida, Idaho, Maryland, Nebraska, New Jersey, Pennsylvania and Virginia. Meanwhile, there were 14 states in which the population decreased over the same time period: Alabama, Arizona, California, Colorado, Georgia, Illinois, Indiana, Kansas, Kentucky, Massachusetts, Nevada, New Mexico, New York and Oregon. Despite a decline, Nevada has the nation's largest share (8%) of unauthorized immigrants in its state population. Unauthorized immigrants make up 5.1% of the U.S. labor force. In the U.S. labor force, there were 8.1 million unauthorized immigrants either working or looking for work in 2012. Among the states, Nevada (10%), California (9%), Texas (9%) and New Jersey (8%) had the highest shares of unauthorized immigrants in their labor forces.
More information about the population
here
:
Unauthorized immigrants are settling in the South President Obama began the public push for his executive order in Nevada, but while that state does have a high Latino population and the highest percentage of illegal immigrants in the country, it doesn't make the top 10 of states as far as total undocumented population. (Roughly 210,000 undocumented immigrants live in Nevada.) This list, which is mostly made of blue states, isn't exactly surprising. Georgia and North Carolina are part of a more widespread Latino population boom in the South. Relative to the overall population, Latinos -- undocumented and otherwise -- make up a small share. But their growth is rapid, doubling in some states in recent years.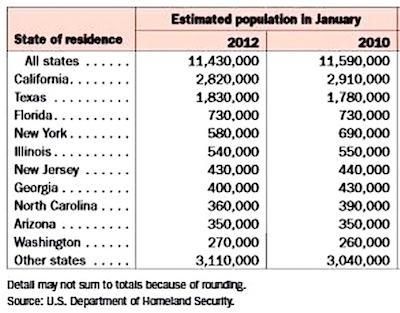 Chart adapted from Table 4, "State of Residence of the Unauthorized Immigrant Population, January 2010 and January 2012"
Also from that Washington Post article:
Well over half of the illegal immigrant population arrived after 1995 Obama's executive action will cover people who have citizen or legal permanent resident children who have been here for at least five years, meaning 2009 or before. His move will also expand the time frame use for the Deferred Action for Childhood Arrivals (DACA) measure to include any children who were brought to this country illegally before 2010.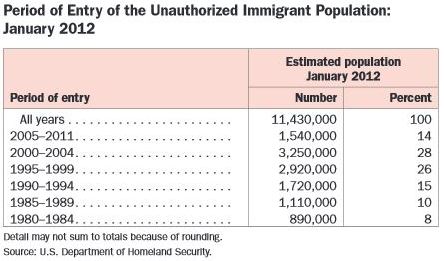 Both of those reports were from last Fall, when Obama announced his amnesty program and both are from outfits friendly to the President. I think it's fair to say the situation is much worse than it was portrayed in those articles. For example, they suggest that immigration from Mexico is down and portray Obama as the "deportation president," but a recent article in the
Washington Times
contradicts that contention.
What do we do now?
So that's some background on how we got here. The question is: what do we do about it? First, let's get a sense of how the horde views the issue of illegal immigration in terms of its importance:
Most Republicans want the flow of illegal immigrants stopped (and actually reversed). A
CNN/ORC Poll conducted in February of this year
asked the following question of registered voters: "What should be the main focus of the U.S. government in dealing with the issue of illegal immigration: developing a plan that would allow illegal immigrants who have jobs to become legal U.S. residents, or developing a plan for stopping the flow of illegal immigrants into the U.S. and for deporting those already here?" Here are the results: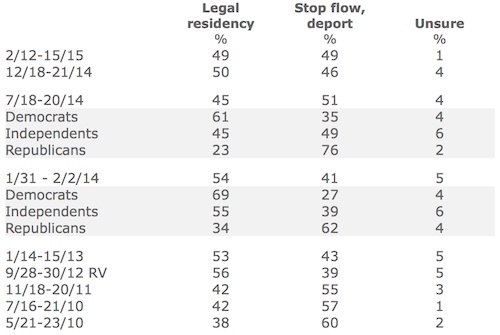 These results really illustrate a major challenge to conservatives. Although it is clear that Republican voters want illegal immigration addressed (and stopped), general election voters are much more inclined to favor some sort of "amnesty." So to win back the White House, it seems to me that we need to nominate someone who has the trust of GOP voters on this issue, while remaining palatable to less hardline voters in the general. I can think of several ways that might be achieved without caving on amnesty. How about you? Next week, we'll start to look at the individual candidates' statements and track-records on illegal immigration. I don't know if any of the current or likely candidates will measure up on this issue, frankly. But I would like to see if we can identify who falls on the extremes and who is outright lying to us. You might want to bring a bottle of these to next week's thread: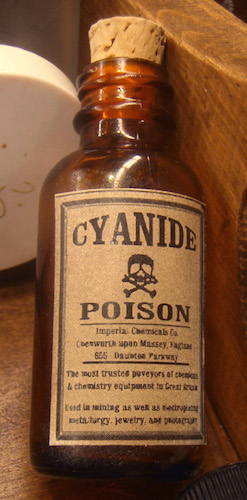 If you have any suggestions for good sources of research material on candidates, particularly with respect to illegal immigration, please mention them in the comments.