On Her Majesty's Personal Secret Service: Hacked Hillary/Blumenthal Emails Reveal She Was Being Fed Intelligence By Her Own Private Spy Service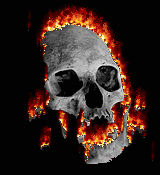 So many questions here. One important question is: Did she disclose the emails containing these intelligence reports to the government?
I strongly doubt that.
Is she claiming intelligence reports
about Libya, during the civil war, and in the build-up to Benghazi,
are "personal"? How could she possibly claim these are not work product? But she will claim that -- she must be claiming that. The question that strikes me as even more deadly is:
WHO THE HELL WAS PAYING FOR THIS?
Hillary's spymaster was a former director of the Clandestine Service for the CIA in Europe. He now owns his own private intelligence firms.
These are not the sorts of services purchased by poor men. These are the sorts of services purchased by very, very rich men, and big well-capitalized corporations, and even governments.
WHO WAS PAYING HILLARY'S SPYMASTER FOR HIS WORKPRODUCT?
Indeed, who was paying Blumenthal himself, who seemed to be Hillary's liaison to her spymaster? Was Hillary writing the checks from her personal account? I have a feeling the answer will turn out to be: The "charity" called the Clinton Global Initiative.
But we will see.
Major scoop from Jeff Gerth, writing at ProPublica, co-published with, of all venues, Gawker. (Which has been revealing a lot of stuff lately, to be fair, including the fact that Bill Ayers was present and partying at the Wagner-Kass wedding Obama attended.)
Starting weeks before Islamic militants attacked the U.S. diplomatic outpost in Benghazi, Libya, longtime Clinton family confidante Sidney Blumenthal supplied intelligence to then Secretary of State Hillary Clinton gathered by a secret network that included a former CIA clandestine service officer, according to hacked emails from Blumenthal's account. The emails, which were posted on the internet in 2013, also show that Blumenthal and another close Clinton associate discussed contracting with a retired Army special operations commander to put operatives on the ground near the Libya-Tunisia border while Libya's civil war raged in 2011. Blumenthal's emails to Clinton, which were directed to her private email account, include at least a dozen detailed reports on events on the deteriorating political and security climate in Libya as well as events in other nations.... It's unclear who tasked Blumenthal, known for his fierce loyalty to the Clintons, with preparing detailed intelligence briefs. It's also not known who was paying him, or where the operation got its money. The memos were marked "confidential" and relied in many cases on "sensitive""sources in the Libyan opposition and Western intelligence and security services. Other reports focused on Egypt, Germany, and Turkey. Indeed, though they were sent under Blumenthal's name, the reports appear to have been gathered and prepared by Tyler Drumheller, a former chief of the CIA's clandestine service in Europe who left the agency in 2005. Since then, he has established a consulting firm called Tyler Drumheller, LLC. He has also been affiliated with a firm called DMC Worldwide, which he co-founded with Washington, D.C., attorney Danny Murray and former general counsel to the U.S. Capitol Police John Caulfield. DMC Worldwide's now-defunct website describes it at as offering "innovative security and intelligence solutions to global risks in a changing world."
Read it all. It's incredible. Given Hillary's close relationship with a former head of the CIA's Clandestine Branch, I have new questions about
Michael Morrell
, the former CIA officer who was so very helpful to Hillary during her Benghazi tribulations, and who later wound up as a paid senior executive in the
Beacon Global Strategies
group, working under Hillary's top advisor Phillip Reines and alongside Hillary's man Leon Panetta.
Drumheller's Dossier: