Overnight Open Thread (3-16-2015)
No you don't get to get away with that. You don't get to advocate policies [i.e., higher minimum wage laws] which allow you to use force to deprive people of their jobs and their opportunities, and then claim that those who would have provided the jobs are the heartless ones. You don't get to trot out the insipid, mindless, tendentious talking points about how you are morally or intellectually superior when every "solution" you proffer is destructive and is based upon forcing others to do your bidding. You don't get to decide whose job is worth preserving and whose isn't and still claim the moral high ground.

-- Commenter on Seattle lefties' angst over restaurant closings
"Rule 34" asserts that if it exists, there is porn of it. To that, I offer a codicil: If there is porn of it, there is art of that porn.

-- Kevin D. Williamson reporting from the AVN awards in Las Vegas
How Bad Was Hillary's Role in Whitewater/Castle Grande?
Well as Paul at PowerLine reminds us it was pretty damn bad. Really she should have gone to jail along Webb Hubbell but then all records having to do with Hillary's role in the scam mysteriously disappeared for several years...
Romney vs. Holyfield, Salt Lake City, May 15
It's on. And yes this is real. I tried to come up with a nice rhyming moniker for the fight but SLC is a tough one to work with...
...[Mitt] Romney is slated to fight former heavyweight boxing champion Evander Holyfield in the marquis event during a several-bout evening at the Rail Event Center near the Union Pacific Depot in Salt Lake City on May 15.

"It will either be a very short fight, or I will be knocked unconscious," Romney quipped in an interview recently. "It won't be much of a fight. We'll both suit up and get in the ring and spar around a little bit."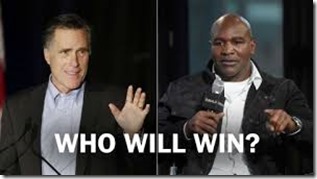 ISIS Starting to Have a Tough Time
Internal criticism is not the only problem ISIL is facing in 2015. ISIL has recently suffered prominent defeats in Iraq and Syria as well as continued rebellions in both countries. Even the Syrian Army is retaking ground from ISIL. The Kurds are defeating ISIL forces outside Kobane in Syria and near the Iraq border. In Iraq Kurds, Iraqi soldiers and Sunni and Shia militias are both stopping ISIL attacks and pushing back ISIL forces outside of Mosul, Kirkuk and Tikrit. An offensive to retake Mosul is expected before June. Meanwhile air attacks not only continue but are more frequent and more damaging. This makes it more difficult to stockpile supplies or move large numbers of gunmen quickly. More leaders are being found and killed by these air attacks. Important economic targets like oil refineries are being destroyed. Inside the ISIL run "caliphate" (eastern Syria and western Iraq) there are growing shortages of everything and ISIL is finding that conquest is easier than running an economy. The economic problems fuel the rebellions and desertions and it's a vicious circle that is destroying ISIL from within. The problem with ISIL is that so far it has solved its supply (logistical) problems via looting. But there has been no new conquests to loot for over six months and the stockpiles of plunder taken in 2014 is nearly exhausted. It's another example of the old military maxim, "amateurs study tactics while professionals study logistics." The accountants always win in the end.
"This is what happens, Larry! This is what happens when you find a stranger in the Alps!"
"That better be one charming mightyfriendly pig!"
"I have had it with these monkey-fighting snakes on this Monday to Friday plane!"
As of 2015 Russia has made it easier for foreigners to join the Russian military. Now all you have to do is be able to speak passable Russian and have no criminal record and meet physical and educational standards. These recruits join for five years as "contract soldiers" in the military or para-military (Interior Ministry) forces. The navy and air force are particularly short of technically qualified personnel and don't care if the new guys speak with an accent. Successful completion of the five year contract makes it easier for the foreign soldier to become a Russian citizen. Russia had earlier begun accepting foreigners but only those that could prove some connection to the old Soviet Union. By late 2014 only a few hundred foreigners were serving. The new rules aren't expected to bring in many more recruits, but every new one counts as Russia is desperate to attract enough volunteers to be able to eliminate the use of conscription.

...The most successful recruiter of foreigners have been the United States, which recently had about 50,000 non-citizens in service (out of some 2.2 million active duty and reserve troops, about 2.2 percent of all troops). The navy, not the army, has the largest number (nearly half). That's something of a navy tradition, as hiring foreigners to serve on U.S. warships is a custom that goes back over a century. Currently, the proportion of foreigners in the U.S. military is historically low. It's been much higher in the past, often reaching 25 percent or more. This caused alarm, then as now, but there were never a lot of problems with uncertain loyalties.
OMG California Only Has One Year of Water Left
The thing about California water is that 80% of it is used by farmers. So even if every person cuts back their personal usage by say 10%, it would be literally a drop in the bucket as far as overall usage is concerned. If California is really as short of water as the experts claim, then state agriculture will simply have to be cut back. And VDH weighs in as well.
Bride Walks out of Wedding after Groom Fails Math Test
It was my understanding that there would be no math. Apparently, so did a groom in Rasoolabad, Uttar Pradesh, India. He and his bride were partners in an arranged marriage.

The bride suspected that the groom's family had lied to her family about his education. So at the wedding, she presented him with a simple math test that consisted of only one question. The Canadian Press describes it:

How much is 15 plus six?

His reply: 17.

She left immediately. Now they're trying to get the wedding gifts returned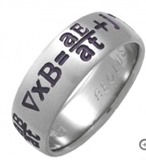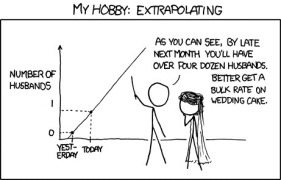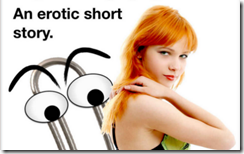 The Yahoo AoSHQ group - it's got electrolytes.
And my twitter thang.
Tonight's post brought to you by Hemingway in Havana: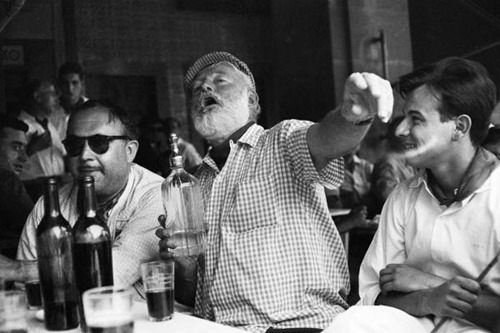 Notice: Posted by permission of AceCorp LLC. Please e-mail overnight open thread tips to maetenloch at gmail. Otherwise send tips to Ace.
Posted by: Maetenloch at
10:30 PM