Overnight Open Thread (1-5-2014)
In short, he puts it, "the West has maintained the dominant narrative of 'Russia in Crimea' whereas the true narrative is 'USA in Ukraine.'" That's despite the fact that Russia is, you know, in Crimea, and a good chunk of the rest of Ukraine besides, while, sure, the U.S. is currently sending dehydrated burritos to a legitimately elected government.

-- Patrick Bennan in Oliver Stone's Gonna Oliver Stone
This presumption of guilt is absolutely crucial to collectivism.  The Left must teach its subjects to think of themselves as criminals.  That's the only way law-abiding people will endure levels of coercive power that would normally require specific accusations, a fair trial, and the possibility of appeals.  Social-justice "crimes" can be prosecuted without any of those things.  There is no appeal from the sentence, and no statute of limitations on the crimes, as any left-winger who thinks today's American citizens need to suffer for the historical offense of slavery will be happy to explain to you.  There's no evidence you can present in your defense, for the Left has read your mind, and knows better than you what demons lurk in its recesses.

This is one reason the Left dislikes the trappings of constitutional law and order.  The presumption of innocence is highly inconvenient for social crusades; it's the antithesis of collective political "justice."

-- John Hayward
WeaselZippers Hacked For Posting Top Secret, Racist #BlackBrunch Protest Manual
Lefties Spam Twitter With Lie That Officer Liu's Widow Asked Police Not to Turn Their Backs on de Blasio
The Bad 70s and 80s are Slowly Returning to NYC
The three-card-monte scammers are back as well as the squeegee men and now you have the Sunday sermon-hijackers.
Mexico Deported More People in 2014 Than the US Did
Mexico's Pistol-Packing Priest
"Four of my friends have been killed, and three of my trucks have been stolen," he said, explaining that his ministry to drug addicts and the sick takes him through the back roads of central Mexico, where it is wise, he said, to be armed. The youngest of 10 children in a wealthy family with a long history of military service and fine marksmanship, Gallegos boasts 'I can shoot five Pepsi cans from a wall in a few seconds, from 25 meters. I can't do it anymore, though. The bishop says it's bad for the image of the church. But what am I supposed to do? I can't help it people come to look me up, in stead of the bishop.'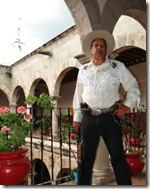 And the 2014 Blue Falcon Stolen Valor Award Goes to...
Frank Joseph Visconi of Tennessee whose obsessive persistence led him to spend eight years trying to get awards inserted into his service records until 6th Circuit Court of Appeals finally declared them false and dismissed his suit.
Visconi was actually an honorably-discharged Marine Vietnam Vet. He was a supply clerk (which we're sure you'll agree, is a much underappreciated field of endeavor). Visconi, in later years, began claiming combat awards including the Purple Heart, about which his story has changed. He attempted to get the awards inserted in his military records but failed, and failed spectacularly: on appeal, he actually brought the case to the 6th Circuit Court of Appeals, which shot him down, noting that the Bronze Star and Purple Heart citations he provided were determined by the appropriate authorities to be, quote, "not authentic."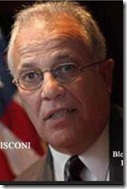 The NY Times smears Louisiana conservatives by saying they're all David Duke
Because Louisianans only discovered their love of lower taxes when David Duke proposed lowering them.
The second flaw is that, if you actually read beyond the lede, the article provides no evidence whatsoever that Louisiana embraced the uglier parts of Duke's 1991 platform. Instead, the article offers a single apples to oranges comparison, and then pretends that they're both the same fruit.  A mild fisking is now in order:

'Mr. Duke supported forcing welfare recipients to take birth control. Now there are near-perennial attempts by members of the Louisiana Legislature to give welfare recipients drug tests.'

Do you see any correlation whatsoever between forcing welfare recipients to take birth control (which could be construed as a eugenics thing because a disproportionate number of blacks are on welfare), versus mandating drug tests to ensure that Louisiana voters aren't subsidizing voluntary behavior that leads to an inability to work? I don't.
Why does global warming make people say such dumb things.
The publication will be a reminder to American political conservatives that Pope Francis defies all attempt to label him as one thing or another. He is neither conservative, nor liberal, but he is Catholic.
But what he is not is a scientist. So he really ought to refrain from lecturing others on scientific matters.
The Democratic Party's Long Embrace of Al Sharpton
And Insty's thoughts on 'Shakedown' Sharpton:
IT WOULD BE CHEAPER TO HAVE HIM KILLED, AND IN MOST COUNTRIES THAT'S WHAT WOULD HAPPEN: How Sharpton gets paid to not cry 'racism' at corporations.

So I guess his loathsome existence is, in a way, proof of just how civilized we are.
Don Surber: I Had a Great Year
2014 was a great year for me. My closest sister died, and after 30 years, the Charleston Daily Mail fired me. Both events made my life better.
Viral Video Of Homeless Good Samaritan is a Hoax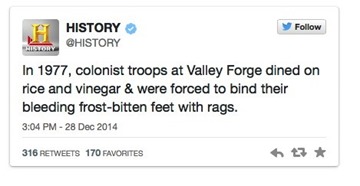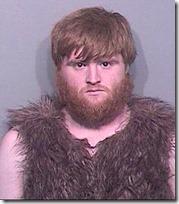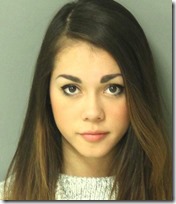 Meet 'Double Header': The Man With Two Penises
He also said his family were supportive during his 'hellish' teenage years, reassuring him that he was 'unique' and not a 'freak show'.

The man, believed to be American, previously revealed in an 'Ask Me Anything' thread that he has one pair of testicles which split into two fully-formed penises that are individually able to achieve erection and climax.
The Yahoo AoSHQ group - it's got electrolytes.
And my twitter thang.
Tonight's post brought to you by NYC in the 70s: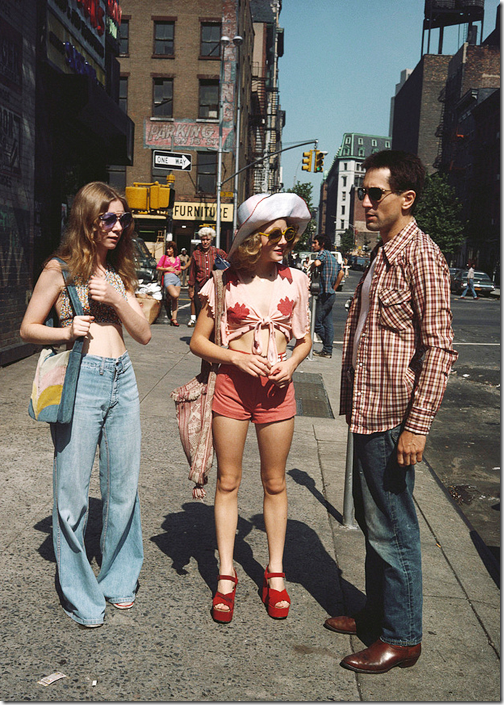 Notice: Posted by permission of AceCorp LLC. Please e-mail overnight open thread tips to maetenloch at gmail. Otherwise send tips to Ace.
Posted by: Maetenloch at
09:12 PM