If Your ONT Isn't Delivered In 60 Minutes Or Less, The Next One Is Free
Question: What do you get when a client calls you at dinnertime and keeps you on the phone for an hour and a half?
Answer: Not an ONT! Or at least not a full one. It's 9 PM ET. Lets see what I can do. Hey, here's an observation: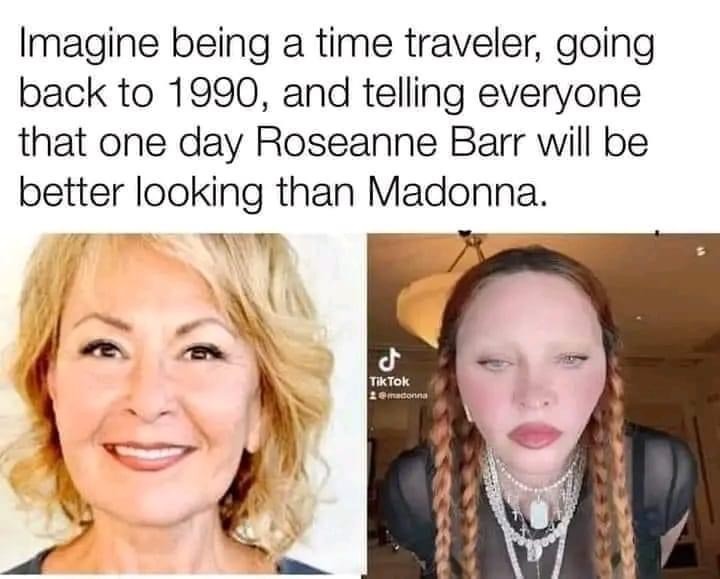 Tonight's Fun Link
AI is doing everything these days, why not have it write jokes?
Punchline AI
It's not bad. I see promise.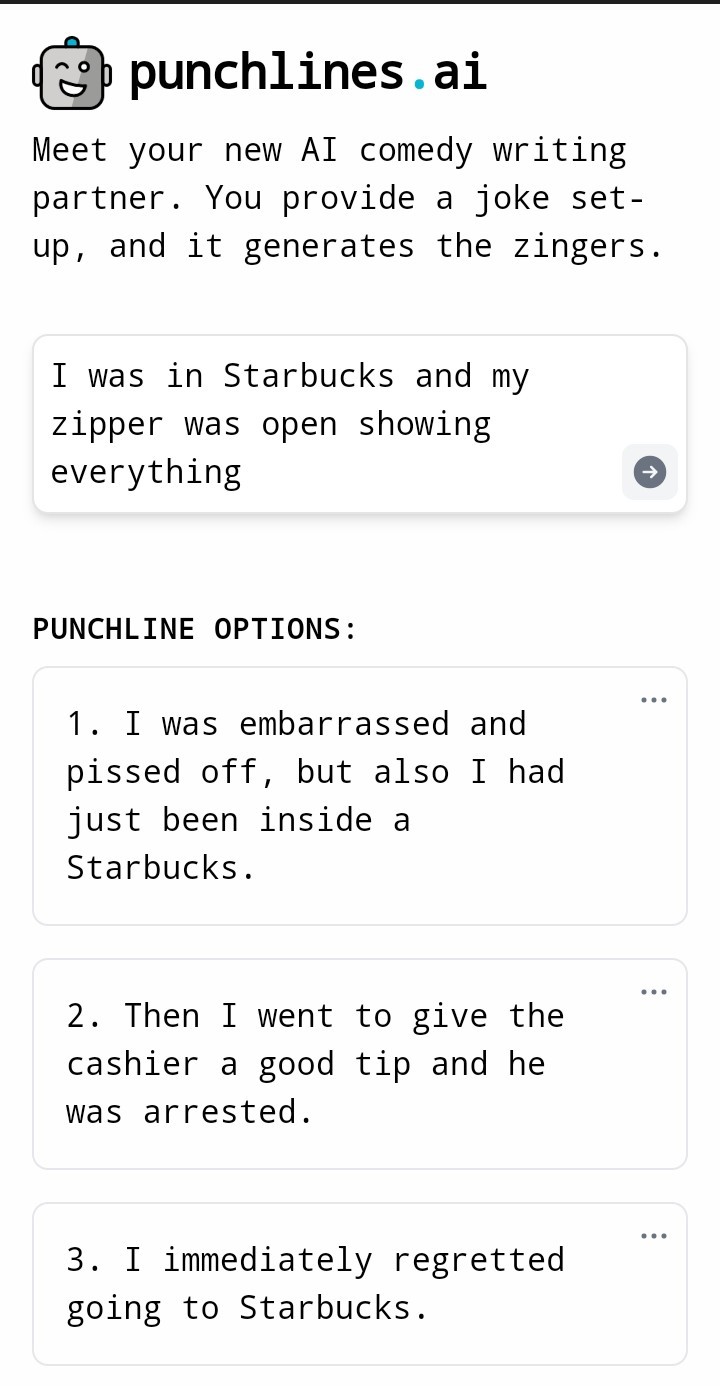 The wording needs to be cleaned up, but the joke is there, and it's not terrible. Why don't you try it out and post your results in the comments?
Self Interest
Guess what? The philosophical father of the defund the police and prison abolition movements should have been in prison himself.
The Pedophile Behind Prison Abolition
Prison abolition was the brainchild of a child rapist who wanted to legalize pedophilia. He opposed prison because he belonged there and because the inmates would have never let him live if they knew what he was. Had Foucalt ever been imprisoned for his crimes, he would have been beaten to death by even the most hardened criminals: as imprisoned pedophiles often are. The Left has much to say about America's original sins and how they define the present, it has far less to say about its own original sins and how they define its movement. Prison abolition, police defunding and similar criticisms of the justice system are built on a child rapist's conviction that raping children should not be a crime and that no one should be locked up for it.
Huh. Imagine that. Related:
Why Would Anyone Want to Be a Cop in Los Angeles Today?
Become Ungovernable
Armed standoff ends after 15 years
OK, this was 7 years ago, but I had never heard the story.
John Joe Gray was arrested in 1999 for assaulting a state trooper during a traffic stop. Gray said it was his God-given right to carry the pistol he had that day, without a concealed handgun license. When the trooper tried to arrest him, Gray got into a scuffle with the officer and bit him. Gray was eventually charged with assaulting a public servant, but he refused to return to court, and instead, armed himself at home. "If they come out after us, bring extra body bags. Those who live by the sword will die by the sword," Gray told ABC News in a 2000 interview. Since the felony charge in 1999, Gray has never left his 47-acres along the banks of the Trinity River between Tool and Trinidad, Texas.
Sadly he's now fighting the IRS over the back taxes he owes.
Take Me Out To The Ball Game
This has to be seen to be believed.
More AI
I linked the "Presidents as Pixar characters" thread this guy did a few weeks ago. Well, he's staying with the theme.
US Presidents as comic book super villains
IMO Obama as the Joker is the best one.
This Does Not Bode Well For The Long Term
Most young men are single. Most young women are not.
Pew Reports 63% of U.S. Men Are Alone
I posted a meme last Friday joking about how glad older people are not to be dating today, but the problem is very real.
This has been the legacy of the "Boys Are Dumb — Throw Rocks at Them" t-shirts and other gear disparaging boys. But it has also been the result of girls-only STEM classes and other things meant to empower girls at the expense of boys. All of these things were meant to "level the playing field." What they did was create an underclass, made up at least in part by boys who never had an interest in advancing the patriarchy but who also knew they were not welcome anywhere. And so began their spiral into porn and video games because they knew there was no point in leaving the house. Congratulations feminists, you have your revenge. But because many of the men who did do terrible things are dead, retired, or are simply too self-involved to care, you inflicted that revenge on the closest people available. And in the process, you may have created another generation of men on which to blame things. The solution is not to carpet bomb an entire demographic. To have the men that women want and society needs, boys and young men need role models — men who can help them make the transition from childhood to adulthood. They do not need another lecture on how toxic they are. I grew up with that, and ultimately, it damaged my relationship with my mother. We need men just as much as we need women. And those men do not need to be hiding out with a gaming console or glued to their phones because they have come to believe that the world does not want them anymore.

Leftist Women Are Humorless Scolds
The Reactions to Greg Gutfeld's Super Bowl Ad Display Exactly Why They Are Losing to Him
Look, here's what I always say, he ain't funny to me but we see that there's an audience out there for s*** like that. There's an audience out there for s*** like Joe Rogan. There's an audience out there of f***ng-s*****y people. Seventy million people voted for Trump, like Fox News. Those people are going to laugh at s*** we think is f***ed up. So you know, the bottom line is do I want them as my audience? No. I would never want to go on that show. It would never benefit me in any way. All that would happen was I'd try to be on there and you would just get trolls in your Twitter field from here to eternity. So is he funny? Not to me. But he makes jokes about s*** that I care about, which is gross. I think that whole situation is gross but there is a market for it. The bottom line is there is a market for it. 

Cry harder bitch.
That's Why They Call It Addiction
I never knew whippits were this dangerous.
A man woke up unable to walk. It turned out vitamin B12 was inactivated in his body after he took laughing gas.
Of course, we're talking massive amounts of laughing gas
He took it at parties for about a year and stopped until he moved to Portland in 2020 and discovered the super-size cylinders containing 20 pounds of nitrous oxide — equivalent to 1,600 0.2-ounce capsules — and costing around $400 each. As the cylinders weren't available in his area, he'd use 400 to 500 canisters a day for about a year to achieve the same euphoric effects.

Tonight's ONT has been brought to you by bourbon:
Posted by: WeirdDave at
10:59 PM