Wednesday Morning Rant [Joe Mannix]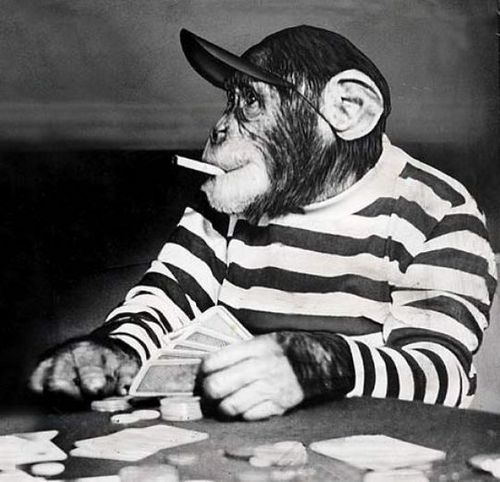 Malice in Dunderland
One of my favorite insults is "dunderhead." It sounds exactly like what it is. A dunderhead is an incompetent fool, an idiot, a moron (not the good kind). We live in an era of dunderheads. All one has to do is turn on the television, pick up a newspaper or walk through a government building (okay, maybe not that last one) and he will see dunderheads packed to the rafters. With every turn of the head and every step taken, he will find more and various dunderheads. Our ruling class is virtually nothing but those kinds. We are living in Dunderland. But far from being affable fools who bumble about but are otherwise possibly even likable, our fools are tinged with evil. They're dunderheads, but they're also sinister. Their every action is defined not just by stupidity, but by malice. Their hatred matches or exceeds their foolishness. The age old question of maliciousness and stupidity does not apply. As is fitting for our venue, one needs to embrace the power of "and."
Political prosecutions are malicious, but when they're targeted against a wildly popular former leader, they're also stupid. Bragg runs the risk of turning Trump into an even bigger martyr than he is already, which runs the risk of galvanizing support for their hate symbol.
Targeting parents who object at school board meetings is malicious, but it is also stupid because criminalizing attempts at reform for people who have alternatives - and private school or more likely home school
are
alternatives that are increasingly used - will result in them leaving after they begin to hate you. Destroying the oil industry is stupid because it will also destroy the economy, but it is also malicious because part of the motivation is the personal and financial destruction of those who dare question the church of Climate Change. Enacting price controls for prescription drugs rather than forcing manufacturers and distributors to comply with transparent pricing and enabling competition is stupid because it will shift - but not solve - the underlying problem, but it is also malicious because it continues to rob some people to pay off political friends (albeit by a different means). Legalizing crime is stupid because it makes the environment in which people live worse in every way, but it is also malicious because the people behind those rules want to destroy normal citizens by any means necessary. Destroying the world in the name of a severe cold was so stupid and so malicious that I go back and forth on which was the more important factor at which point in time - but both were certainly alive and well throughout. The list can run nearly to infinity. Sometimes the motivation of an action is malice. Sometimes it is stupidity. In all cases, the two feed on each other and grow bigger. Every stupid action will also be malicious. Every malicious action will also be stupid. Malice is the coin of the realm in Dunderland.