Monday Overnight Open Thread (3/20/23)
Tonight's ONT has been brought to you by The First Day of Spring.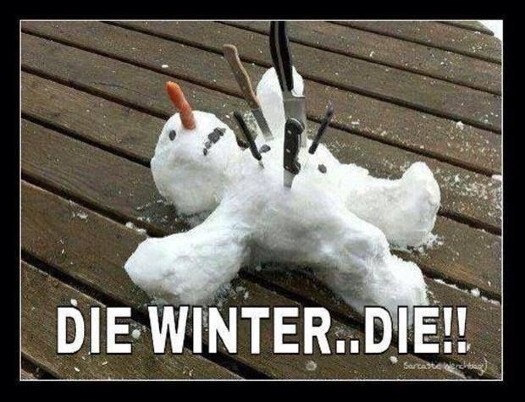 ***
Not a good way to drum up business.
Genius Award Winner.
MARCH 20--After using a butter knife to cause extensive paint damage to a 2023 Nissan, a Missouri man vacationing in Florida copped to the criminal mischief, describing his felonious conduct as a "spring break mistake," police report. The defendant, however, is a 52-year-old real estate executive, not a collegian sharing a St. Petersburg hotel room with eight friends. According to cops, the vehicle's owners, a married couple, spotted a man standing near their car Thursday evening and "making motions" near the driver's side. When the duo confronted the man, he "laughed and ran off down the street."
***
Trial of 2016 Twitter Troll to Test Limits of Online Speech
The images appeared on Twitter in late 2016 just as the presidential campaign was entering its final stretch. Some featured the message "vote for Hillary" and the phrases "avoid the line" and "vote from home." Aimed at Democratic voters, and sometimes singling out Black people, the messages were actually intended to help Donald J. Trump, not Hillary Clinton. The goal, federal prosecutors said, was to suppress votes for Ms. Clinton by persuading her supporters to falsely believe they could cast presidential ballots by text message. The misinformation campaign was carried out by a group of conspirators, prosecutors said, including a man in his 20s who called himself Ricky Vaughn. On Monday he will go on trial in Federal District Court in Brooklyn under his real name, Douglass Mackey, after being charged with conspiring to spread misinformation designed to deprive others of their right to vote. "The defendant exploited a social media platform to infringe one of the most basic and sacred rights guaranteed by the Constitution," Nicholas L. McQuaid, acting assistant attorney general for the Justice Department's Criminal Division, said in 2021 when charges against Mr. Mackey were announced.
***
***
Hmmmm. The love of money is the root of all evil.
Post-economic? Sure, whatever......
Shane Smith made more than $100 million from Vice After Vice raised $500 million in 2014, its CEO and co-founder Shane Smith remarked to a friend that he'd become "post-economic."
Brash, decadent, and charming, Smith was the burly, bearded face of Vice Media through its decade of apparent prosperity, from the late aughts until the late 2010s. Vice's image as a new kind of culture business intertwined with his own image as a big new media mogul: He drove a vintage Rolls Royce, bought a mountain in Costa Rica, and reportedly dropped over $300,000 on a single Las Vegas dinner. He handed out bonuses in the form of fistfuls of (company) cash at a holiday party. He bought the $23 million Santa Monica mansion made famous by the movie Beverly Hills Cop.
But as investors sell off what's left of Vice, it's increasingly clear that the lavish spending helped create an illusion of prosperity.
***
I hate to be the bearer of horrific news.
Not only are we all going to die so is the earth!
Scientists deliver 'final warning' on climate crisis: act now or it's too late
IPCC report says only swift and drastic action can avert irrevocable damage to world
Scientists deliver 'final warning' on climate crisis: act now or it's too late
IPCC report says only swift and drastic action can avert irrevocable damage to world Scientists have delivered a "final warning" on the climate crisis, as rising greenhouse gas emissions push the world to the brink of irrevocable damage that only swift and drastic action can avert. The Intergovernmental Panel on Climate Change (IPCC), made up of the world's leading climate scientists, set out the final part of its mammoth sixth assessment report on Monday. The comprehensive review of human knowledge of the climate crisis took hundreds of scientists eight years to compile and runs to thousands of pages, but boiled down to one message: act now, or it will be too late. The UN secretary general, António Guterres, said: "This report is a clarion call to massively fast-track climate efforts by every country and every sector and on every timeframe. Our world needs climate action on all fronts: everything, everywhere, all at once."
The first act should be shutting down the UN. No need for all of those tax dollar swilling grifters to be flying back and forth from wherever to the US. Then use the UN building to house all of the illegal immigrants until we can cart them back to their country of origin in
EVs
diesel powered buses.
***
I like pretzels hopefully this brand hits our stores shelves.
Tonight's Feel Good Story of The Day.
Marcus Moore started his business "Moore Crunch" last October for two simple reasons: he likes snacking and he likes pretzels. Moore is 29 years old and he has autism. Although he's worked at local grocery stores over the years, he has always wanted to grow and be self-sufficient. "I have autism and didn't like that I couldn't take care of myself without the help of my parents," he said. "They love me and I love them but I'm also trying to live on my own and fit in where I can. I also love pretzels! So, I thought I would see if people would love pretzels as much as I do and I started Moore Crunch."
***
It isn't that I lack empathy. But.....
If you deal in Third World Countries expect Third World Country problems.
American company begs for help as Mexican military seize facility: 'This forcible seizure of private property is unlawful' President Joe Biden's failures on foreign policy, the supply chain and American exceptionalism combined to allow the Mexican military's "insane" seizure of an Alabama-based materials company's operations to go unanswered.
***
The ONT Musical Interlude & Weber Grill Emporium
&&&
***
The Quotes of The Day
Quote I "The pain and trauma caused by a legacy of systemic racism and police brutality against Black and Brown Philadelphians is immeasurable," Philadelphia Mayor Jim Kenney
Quote II "The recent declines in bank asset values very significantly increased the fragility of the U.S. banking system to uninsured depositor runs," Economists at the Social Science Research Network
Quote III "Based on the death of collared animals, roughly half the herd is expected to have died this winter" Rawlins area Game and Fish biologist Greg Hiatt
***
I have no dog in this fight. I buy used books from libraries. Also there is a thrift store that I stop at and buy books.
Online-Books Lawsuit Tests Limits of Libraries in Digital Age
A federal judge on Monday will weigh pleas by four major book publishers to stop an online lending library from freely offering digital copies of books, in a case that raises novel questions about digital-library rights and the reach of copyright law that protects the work of writers and publishers. From a report:
***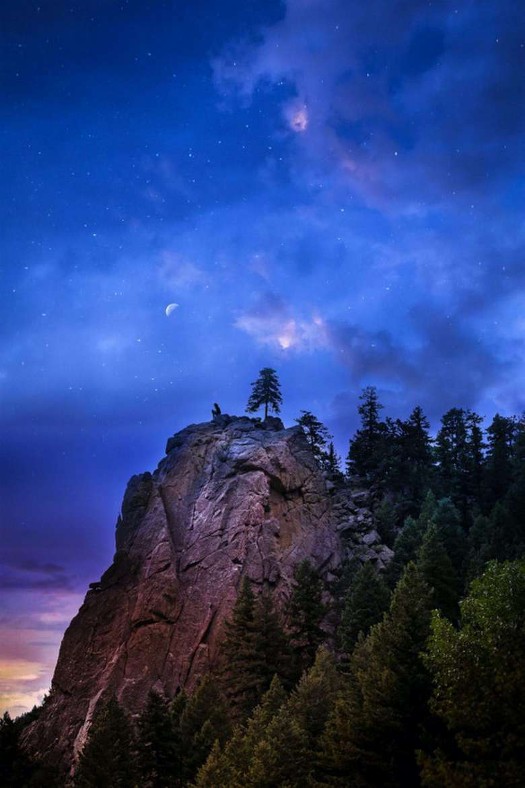 Notice: Posted with permission by the Ace Media Empire & AceCorp, LLC. Direct supervision provided by the steno pool of Dewey, Cheatem & Howe, S.C. Complaints? Unhappiness? Discontent? Work it out Buttercup.
Posted by: Misanthropic Humanitarian at
10:00 PM
MuNuvians
MeeNuvians
Polls! Polls! Polls!
Real Clear Politics
Gallup
Frequently Asked Questions
The (Almost) Complete Paul Anka Integrity Kick
Top Top Tens
Greatest Hitjobs
News/Chat