Sunday Overnight Open Thread (3/19/23)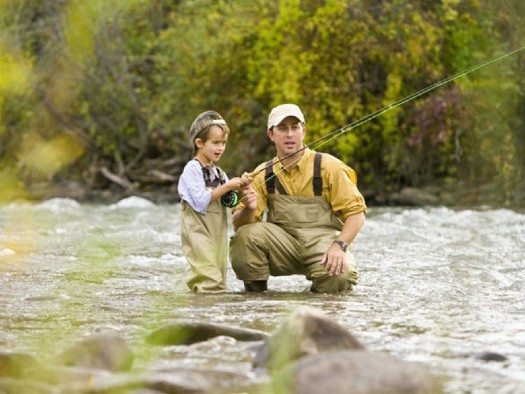 ***
The Quotes of The Day
Quote I "I hope that you realize what damage you have done to the city. I hope, that after today's city council meeting, you will pack your suitcase and get the hell out of my city." reporter William Kelly
Quote II "This campaign for reparations is led by leftist grifters looking to sell their latest lucrative book about being oppressed and progressives who expect a gold medal for their virtue signaling," Ex-BLM member Xaviaer DuRousseau
***
The Comments of The Week



***
Innocent women, guns and Baldwins. A tragic combination.
Billy Baldwin: 'Any uprising' by Trump supporters over arrest 'will be over in two Ashli Babbitts' Billy Baldwin's Trump Derangement Syndrome (TDS) was dialed all the way up Saturday as the fraternal coattail-riding actor employed a vile form of measurement that appeared to celebrate use of deadly force against unarmed Americans exercising their First Amendment rights. Leftists everywhere began building their hopes up greater than a child on Christmas Eve as they set to imagine how things would unfold in the coming week should the ever-closing in walls actually close in on former President Donald Trump.
***
If this story is true, here is hoping that they find good representation and obtain the J6 video footage.
Report: Biden Regime to Arrest 700-1,200 ADDITIONAL January 6 Capitol Protesters Federal prosecutors in Washington D.C. have told court officials to expect an additional 700-1,200 arrests and charges in connection with the January 6 Capitol protests. Over 1,000 protesters have already been arrested and charged, with the most common guilty plea being picketing in a federal building, essentially trespassing. While such an offense generate a fine if any action at all, federal prosecutors and judges have thrown the book at January 6 protesters and have signaled that they will continue to do so.
***
Be still my Schadenboner.
CNN Reporter Robbed Multiple Times in SF Shines Unflattering Spotlight on California's Crime Crisis
"Got robbed. Again. @jasonkCNN & I were at city hall in San Francisco to do an interview for @CNN."
Umpteen stories about the crime crisis in San Francisco have been written just in the last month alone, with CBS News, NBC News, and the SF Chronicle among the numerous outlets interviewing frustrated residents and business owners alike who say they are at their wits' end and that the city is failing them. ABC 7 News has a crime tracker for Bay Area cities including San Francisco, and the stats don't lie. "Robberies over the last 12 months are up 5% compared to the annual average over the last three years, according to San Francisco Police Department data through March 12," the site noted on the "robberies" tab as of this writing.
***
Idiot? Lower case 'moron' or brilliant? I'll let you Morons decide.
How a man stranded in freezing, snow-bound Oregon woods used a drone to call Uganda for help Casey Ryan had a free Sunday. His wife and four children were out of town. The 37-year-old Eugene photographer could do whatever he wanted. Instead of loafing around the house, Ryan decided to seek out the contentment and peace he always found in nature. He called a buddy, explaining his newly hatched plan to explore a section of the Willamette National Forest. His friend was in. The two men, along with Corduroy, Ryan's chocolate lab, climbed into Ryan's four-wheel drive. Not too long later, Ryan turned onto Forest Service Road 19.
***
The first topic isn't a surprise. Every generation hates the next generation's music.
Boomers Are Unimpressed With Current Trends in Society, Miss the Good Ol' Days Someone on a social media platform asked, "what's your most painful boomer take"? Over 600 suspected boomers aired their opinions on various issues across life and society. Many boomers seem to have nostalgia, lamenting the shortcomings of modern times.
***
Elected politicians cause enormous harm to us. But what will be the death of the USA will be the unelected scum sucking bureaucrats.
From the Consumer Product Safety Commission to the CDC to the Federal Reserve all of these agencies should be terminated and their employees sent to work in warehouses or coffee shops.
Public outrage over this news forced Biden's minions to rethink their plan. But they didn't take long to sneak back to it. The Energy Department announced regulations that will ban the sale of nearly all gas stoves on the market. It would ban the sale of 96% of gas stoves currently being purchased, to say nothing of the models bought years ago. The stoves that meet the new regulation requiring minimum emissions technology comprise only a 4% market share. So this would be, for all intents and purposes, a ban on gas stoves.
Too inept to realize the stove that is plugged into a receptacle uses electricity more than likely produced by a fossil fuel. I believe there is a special place in Hell for them.
***
If you are too mentally ill to realize what gender you are. Why would anyone hire you to handle large sums of money? And one final question, how can you look at him and not laugh uncontrollably?
***
In Australia it is much cheaper to illegally park in a Handicap space.
The current public EV charging infrastructure is scarce enough without having internal combustion engine (ICE) cars taking up charging spots. While there may have been some confusion when public car charging first hit the scene, there really isn't much of an excuse for parking an ICE car in an EV charging spot anymore. Which is why, according to ABC News, in certain parts of Australia, you can actually be fined for doing so, up to $3,200. Four of Australia's states and territories—Australia Capital Territory (ACT), Victoria, New South Wales (NSW), and Queensland—have introduced fines for parking an ICE car in an EV charging spot. The fines range from the lowest in Victoria ($369), to the highest in ACT ($3,200) for what is now called "ICE-ing."
It is nice to know that the USA isn't the only Woke nation.
***
The ONT Musical Interlude & Cabin Fever Emporium
&&&
***
On the bright side they won't be spending lots of money on footware.
Genius Award Winners.
Eight years after first using the drug, Oliveri got pins and needles and woke up unable to walk. Experts are worried about nitrous oxide's potential harms amid the rise of super-size canisters. When Vito Oliveri first tried nitrous oxide in his twenties he didn't expect a legal drug that gives a quick high to temporarily paralyze him and his fiancée years later, leaving them unable to walk their four dogs. As recently as early last year, Oliveri, 34, who lives in Portland, Oregon, near some of the best ski resorts in the US, would often ski or take trips to the lakes with his fiancée, Emily Shuford, 30. "I'd typically be on the mountain on a Monday like today, but we just can't. Emily uses a cane and I probably can't walk a mile. We've been limited to the house, probably since April of last year," Oliveri
So much for the Kinder and Gentler Sunday ONT.
I think we have all been bored in the past. Hopefully they won't be bored in Stillwater with their new loves.
Genius Award Winners.
EXCELSIOR, Minn. — Two men face felony charges stemming from the December break-in and vandalism of a chocolate shop in Excelsior that led to a big community reaction. Alexander Running, 19, of Lester Prairie, and Karsten Luttschwager, 20, of Minneapolis are both charged with 3rd-degree burglary and 1st-degree damage for property for allegedly breaking into Truffle Hill Chocolates and spraying a fire extinguisher throughout the entire store, ruining all the chocolate during the lead-up to the busy Christmas season.
Cute.
***
Tonight's Feel Good Story of The Day.
The Piano viewers were left in tears following an emotional final that saw blind 13-year-old Lucy win the show. Presented by Claudia Winkleman, the series follows passionate pianists who perform at public pianos in train stations across the UK. Unbeknownst to the performers, they are being watched by musicians Lang Lang and Mika, who are looking for one amateur musician to perform at London's Royal Festival Hall.
One of the performers to reach the final was Lucy, a young girl from West Yorkshire who is blind and has autism. Lucy won week two of the show after wowing crowds at Leeds City station with her rendition of Chopin's Nocturne in B Minor, leaving Lang Lang speechless.
***
Weekly commenter stats for week of 3-19-2023

Top 10 commenters:
1 [501 comments] 'TheJamesMadison, being witty and sophisticated with Ernst Lubitsch' [70.37 posts/day]
2 [414 comments] 'Joe Mannix (Not a cop!)'
3 [411 comments] 'jim (in Kalifornia)'
4 [344 comments] 'andycanuck (Vwz3I)'
5 [342 comments] 'Skip '
6 [339 comments] 'Aetius451AD Work Laptop'
7 [321 comments] 'polynikes'
8 [298 comments] 'Oldcat'
9 [289 comments] '18-1'
10 [279 comments] 'rhennigantx' Top 10 sockpuppeteers:
1 [228 names] 'Concerned Woman of Brattleboro' [32.02 unique names/day]
2 [117 names] 'Ciampino -- red faces'
3 [117 names] 'Dave Chappelle'
4 [68 names] 'Quarter Twenty '
5 [61 names] 'Duncanthrax'
6 [56 names] 'Count de Monet'
7 [40 names] '18-1'
8 [32 names] 'Intrepid Democratic Underground AoS Liaison'
9 [30 names] 'Time is Money'
10 [29 names] 'Notorious BFD'
***
Tonight's ONT has been brought to you by Semi-Open Carry Laws.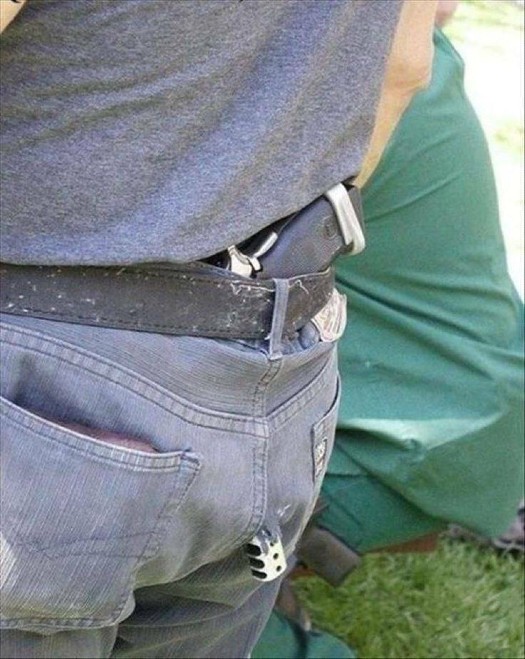 Notice: Posted with permission by the Ace Media Empire and AceCorp, LLC. For a transcript of tonight's award winning ONT send $5.00 and SASE to petmorons at gmail dot com.
Posted by: Misanthropic Humanitarian at
09:56 PM