Quick Hits
More than 60% of Americans think that Scranton Joe Biden took those classified documents for personal gain.
Bad news for Joe Biden and his cover-up merchants in the FBI and the media. A Rasmussen poll out Monday, and exclusively revealed here, shows that almost three-quarters of voters (72%) regard the president's handling of classified records as a scandal. That includes a majority (55%) of Democrats. Nearly half (48%) of all voters say it is a "major scandal," according to the national poll of 1,000 voters taken over the weekend. But even more damning for the president is that 60% of all voters believe it is likely that information from those classified documents "was used by Biden's son, Hunter Biden, in his foreign business deals." Fully 44% believe it is "very likely."
A lawsuit against Ron DeSantis' government, finding fault with his busing illegal aliens to blue jurisdictions,
has been tossed out of court by a Florida judge.
Leon County circuit judge has dismissed a lawsuit alleging that the Florida Department of Transportation and a contractor did not fully comply with public-records requests about controversial state-funded flights of illegal migrants to Martha's Vinyard in Massachusetts. Judge Angela Dempsey last week issued two similar decisions rejecting the lawsuit that the non-profit Florida Center for Government Accountability filed in October against the Department of Transportation and Vertol Systems Company, Inc. The center contended that the department and the contractor violated the state's public-records law by not fully providing requested documents about the September flights of about 50 migrants from San Antonio, Texas, to Martha's Vineyard. The flights, engineered by Gov. Ron DeSantis' administration, have drawn national scrutiny. Dempsey concluded that the center did not prove the department and Vertol had withheld documents. "The burden is on the plaintiff to prove they made a specific request for public records, that Vertol received the request, the requested public records exist and Vertol refused to provide them in a timely manner," Dempsey wrote in one of the decisions. "While plaintiff meets the first and second prongs of the test, there is no evidence that the public records exist or that Vertol refused to produce public records in a timely manner."
A male Google executive has been fired, after alleging one of Google's top female executives
groped and propositioned him at a drunken company party.
A Google executive claims he was booted by the tech giant for rejecting a high-ranking female colleague's grabby advances at a posh company dinner. Ryan Olohan, 48, accuses Google of firing him after one its top executives, Tiffany Miller, groped him at a Chelsea restaurant in December 2019 and told him she knew he liked Asian women -- which Miller is, according to a blockbuster November federal lawsuit filed in Manhattan. Miller, director of Google's programmatic media, rubbed Olohan's abs, complimented his physique, and told him her marriage lacked "spice," according to court papers. The alleged hands-on encounter unfolded during a drunken company gathering at Fig & Olive on West 13th Street shortly after Olohan was promoted to managing director of food, beverages, and restaurants and joined a new management team that included Miller in Google's Manhattan offices, according to the lawsuit.
Per his story, she must have realized she was in trouble so she began retaliating against him by filing meritless HR complaints, claiming he was "microaggressing" her and wasn't "inclusive." I guess she means, he wasn't inclusive in what vadge he planted his seed in. No, she actually claimed there were "too many white guys" on his team. Again, this all looks like her trying to create a paper trail to defend against sexual assault charges. The guy brought this all to Google HR which blew him off. They admitted that if the sexes were reversed, they would "escalate" the case -- in other words, discipline or fire the sex-assaulter -- but as women can do anything and never face punishment, they weren't going to escalate it. And then, after going to HR again and again to fill up her victim's own file with complaints about "microaggressions" and "too many white guys," she got her victim fired.
Olohan said he reported the issue to Google's human resources department the following week, but nothing ever came of the complaint. The HR rep "openly admitted ... that if the complaint was 'in reverse' -- a female accusing a white male of harassment -- the complaint would certainly be escalated". Olohan claims Miller began retaliating against him after he made the complaint by criticizing him and reporting him to human resources for "microaggressions". The retaliation allegedly continued at a Google-hosted event in December 2021 in which Miller drunkenly admonished Olohan in front of his colleagues. And although Google was aware that Miller's continued harassment of Olohan stemmed from his rejection of her sexual advances, it again took no action. Miller drunkenly berated Olohan yet again during a company get-together at a karaoke bar in April 2022. Olohan said he began feeling increasing pressure from his supervisor, who told him that there were "obviously too many white guys" on his management team. In July he was encouraged to fire a male employee to make room on his team for a woman, the suit claims. The following month, Google fired Olohan, ending his employment after 16 years at the company.
Is she hot? She's kind of average. Hot women don't have to paw married men, of course.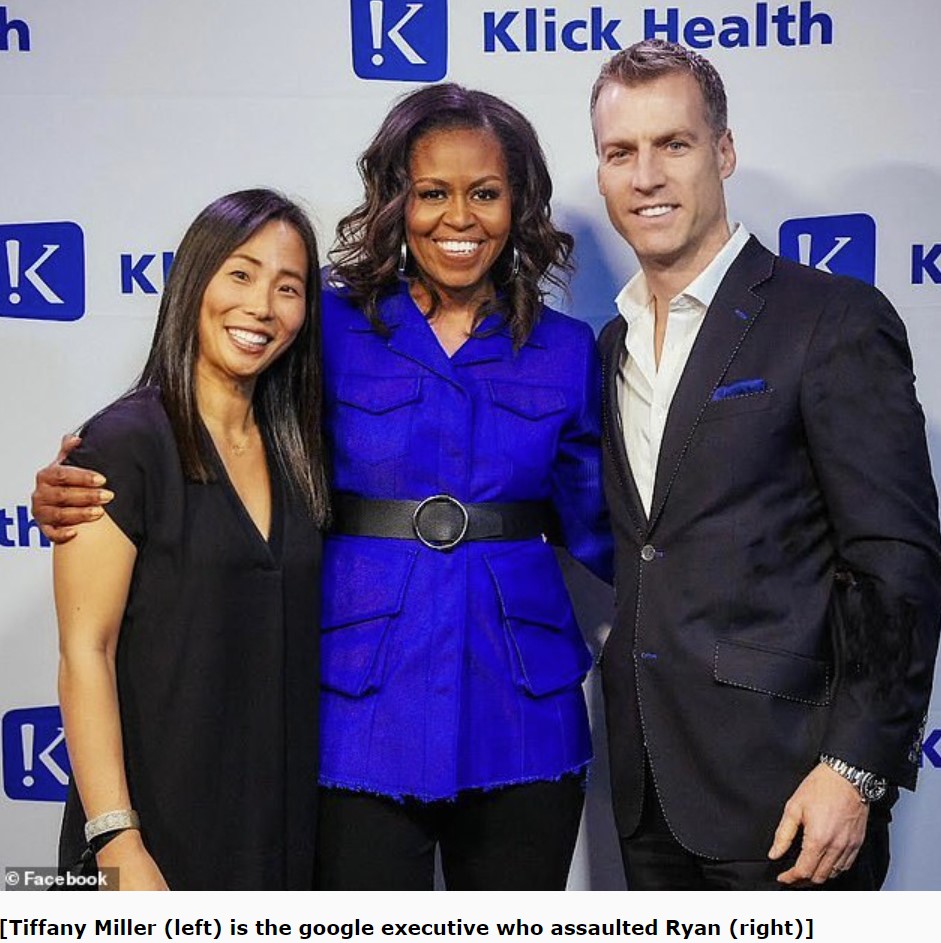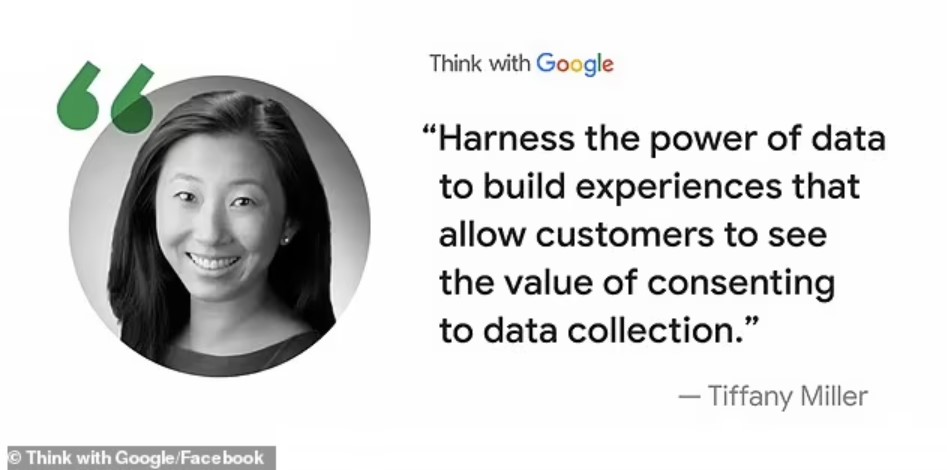 That pic looks like it's about 15 or 20 years old. She looks like she's got a lot of miles on her, and like she's seen more wang than the midwives at her ancestral birthplace.
Gavin Newsome wants homeless shelters to stop insisting that residents not do drugs or be high on the premises.
He says that the traditional cure for addiction -- getting "clean and sober" -- is "one of the biggest damn mistakes this country ever made,"
and says "we all need to self-medicate periodically." He then insists than anyone having a glass of wine at the end of the day is
just like
a homeless man insisting that he should be able to shoot heroin all day long while living in a taxpayer-funded shelter.

Kevin Dalton
@TheKevinDalton "Clean and sober is one of the biggest damn mistakes this country ever made…We all need to self medicate periodically" - Gavin Newsom, explaining his plan to self medicate California out of our addiction epidemic.
Four: Haagen Dasz isn't just a brand of ice cream, it's a lifestyle choice and sexuality. BLM ambulance chase Ben Crump isn't sure where he's going with this conspiracy theory, but he's definitely going
somewhere
with it:
"It Is Such a Coincidence... that Tyre Nichols and Breonna Taylor Were Born on the Same Day and the Same Year." Makes you think! Finland's first transgender national figure skater --
and you can tell they was chosen based on their talent.
They moves on the ice like a dream! So graceful, so confident! So unable to even get up from a fall! (Ice is slippery, did you know that?!?)
They is pegging levels of Stunningness and Bravery-Having that shouldn't even be possible!