Monday Overnight Open Thread (1/30/23)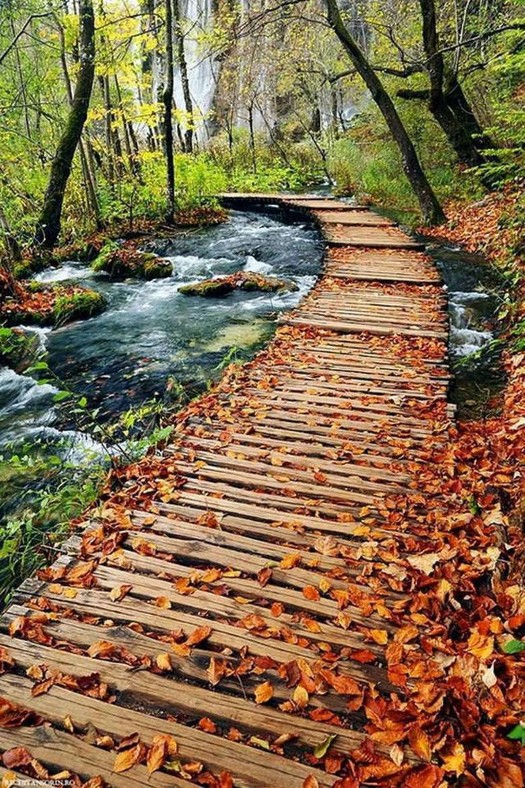 ***
The Quotes of The Day
Quote I 'We are supporting the police with their investigation.' A spokesperson for British Airways
I really don't think you had much of a choice there spokesperson.
Quote II "I think we have to be very careful about what we are as a constitutional republic. I am not a fan of Ilhan Omar. She's an anti-Semite. She's a bigot. She's a racist. She's a socialist. But that doesn't mean that we cancel people in this country. Republicans don't stand for cancel culture. And that's essentially what this is." Rep. Nancy Mace (R-SC)
Quote III "I've been trying to understand the driving ideas underneath this globalist utopian tyranny that seems to be developing from the top-down, and I think it's driven at least in part by this religious vision that I already described — you know, that you have to construe culture itself, especially industrial culture, as the tyrannical father raping and pillaging everything in its way, which is [an] unbelievably dangerous way to think — too one-sided," Dr. Jordan Peterson
Quote IV "As a result, Moderna made $19 billion in profits over the past two years and its CEO [Stephane Bancel] became a billionaire who is now worth over $6 billion. What is Moderna doing to thank the American taxpayer for their generous support? It plans to raise the price of the COVID-19 vaccine by 400 percent up to $130 when it goes on the commercial market. Meanwhile, it costs just $2.85 to manufacture the product." Sen. Bernie Sanders (I-VT)
***
In the next installment of the Deplorable Gourmet, crickets and this crap will not be featured, amirite?
New 'Mega Ranch' Will Grow 45 Million Pounds of Mushroom Root for Plant-Based Meat Last July, New York-based startup MyForest foods announced the opening of a vertical farm that would grow three million pounds of mycelium a year, all for plant-based bacon. Now competitor Meati Foods is blowing them out of the water with a facility that will be able to produce more than 45 million pounds of product once it's fully scaled up. The company announced the opening of a factory it's calling "Mega Ranch" in Thornton, Colorado (a suburb north of Denver) last week. Meati makes a variety of plant-based imitation meat products, or "animal-free whole-food proteins," including a classic steak, carne asada, a classic cutlet, and a crispy cutlet. The meats are made of 95 percent mushroom root, with additional ingredients including oat fiber, seasonings, fruit and vegetable juices, and lycopene (for color). With up to 17 grams of protein and 12 grams of dietary fiber per serving, the company says the meats are comparable to their animal-derived counterparts in nutritional value.
***
The faculty lounge meets the board room. Rubber hits the road.
Arrival (NASDAQ:ARVL) became the latest company to announce a sizable headcount reduction on Monday. According to a press release, the company is seeking to lay off half of its global staff in order to reduce operating costs. The cut equates to 800 total employees and will be coupled with "cost reductions in real estate and third-party spending" to reduce operating costs to $30M per quarter. Additionally, the Luxembourg-based EV startup announced the appointment of a new CEO. Effective immediately, Igor Torgov, former Arrival EVP of Digital, will fill the top spot. Torgov replaces interim CEO Peter Cuneo, who himself replaced current board chair and company founder Denis Sverdlov as CEO in late November 2022.
***
The University of Wisconsin has egg on its face.
As well as it should. Create make believe positions get make believe people.
The University of Wisconsin-Madison awarded a $5,000, 10-week residency to an art scholar who pretended to be of Native American descent, so the scholar could develop a "toolkit and curriculum around cultural appropriation," before resigning. Kay LeClaire, who uses they/them pronouns, labeled themselves as "two spirit," an Indigenous term used to describe those who identify with both masculine and feminine qualities. LeClaire had, for years, falsely claimed "Métis, Oneida, Ojibwe and Cuban heritage" and had even adopted an Ojibwe name, the Milwaukee Journal Sentinel reported.
***
Boo-fucking-hoo.....
Federal employees have already received a 4.6% bump this year from President Biden, but that's not good enough for Democrats who are proposing another 8.7% raise on top of that because workers were subjected to the supposed cruelty of former President Trump during his administration and the pandemic. The raises affect 2 million federal workers and would take effect in 2024. "For years now, federal employees have risked their health and safety working on the frontlines of this pandemic," Rep. Gerry Connolly (D-VA) declared in a press release announcing that he and ​Sen. Brian Schatz (D-HI) would reintroduce the Federal Adjustment of Income Rates​ for FAIR Act to Congress. It is unlikely to pass with Republicans now controlling the purse strings in the House of Representatives.
***
Certain people bring upon their own misery. I laugh.
'It wasn't even good': Subway airport customer says footlong sub with only veggies cost her over $16
'Their quality has gone so down hill.' A user on TikTok has sparked discussion after claiming they paid $23.46 AUD (around $16.78 USD) for a footlong Subway sandwich containing only veggies — and "it wasn't even good."
***
It's only a matter of time before this bullshit flows from the UK to us.
Council will BAN most cars from driving through 75% of its roads in enormous crackdown on traffic and pollution
Hackney Council has approved plans for six more low-traffic neighbourhoods
The east London borough already has the highest number of LTNs in the capital
Its three-year Local Implementation Plan aims to tackle traffic and pollution A Labour-run council is set to ban most vehicles from 75 per cent of its roads as it expands its network of low-traffic neighbourhoods. Hackney Council has approved plans to introduce six more of the controversial schemes over the next three years. The east London borough already has the highest number of LTNs in the capital with 19 and half of its roads restricted by traffic filters. The plans will increase this to three quarters of its streets.
***
Say, about that wind power, is it really feasible?
WHERE YOU GONNA PUT THOSE WIND TURBINES?
There are several reasons why wind and solar energy are doomed to fail, but the most basic is that they are low-intensity energy sources. They produce ridiculously little electricity per acre. Thus, Robert Bryce, one of our top energy experts, calculated in a paper he wrote for American Experiment that if we wanted to get all of our electricity needs from wind turbines, we would have to dedicate an area twice the size of the State of California.
***
Have an addiction? Besides The ONT that is. Perhaps these remedies will help.

(Natural News) First and foremost, overcoming addictions is physical. The human body has several cleansing organs that get taxed and overworked, in desperate need of cleansing. Second, specific vitamins, minerals, and antioxidants get drained, leached, and depleted from the body due to the addiction(s), making it harder to recover and not relapse, especially for those who are unaware of the natural remedies that need to be replenished. Whether you are addicted to sugar, caffeine, alcohol, or nicotine, there are natural solutions available at health food stores online and in the retail sector, and they won't cost you an arm and a leg to load up on either. Time to do a little digging. Engage in a little research, and find out the best natural remedies for overcoming common addictions. Don't feel bad. Don't blame yourself. Don't feel defeated. You can win this important battle, and you'll feel great knowing you came out on top, the natural way.
***
As a father with 3 daughters I got lucky this never happened to me while fishing with them.
***
No Top Secret documents. No debt ceiling fight. No FBI violations.
Just good old fashioned Otter wrassling.
A family of otters are having the time of their lives playing on the ice. Slipping, sliding, and rolling all over each other. They eventually swim away. Thirty-five-year-old wildlife guide for Yellowstone Adventure Tours Andrea Baratte loves seeing these adorable otters in the park. She shared the captured footage and story with LatestSightings.com.
***
The ONT Musical Interlude & After Hours Emporium
Born on this day: 30 Jan 1947
Steve Marriott, guitarist and singer/songwriter. He was a major influence on many UK bands. Marriott was a member of Small Faces who had the 1967 UK No.3 & US No.16 single with 'Itchycoo Park' plus the 1968 No.1 UK album 'Ogden's Nut Gone Flake.' Formed Humble Pie who had the 1969 UK No.4 single 'Natural Born Bugie'. Marriott died in a house fire on April 20th 1991. via thisdayinmusic.com
&&&
On this day: 30 Jan 1969
The Beatles with Billy Preston, played their lunchtime rooftop gig on top of the Apple building on Savile Row, London. Lasting for just over 40 minutes it was the last time The Beatles performed live. The played 'Get Back', 'Don't Let Me Down', 'I've Got A Feeling', 'The One After 909' and 'Dig A Pony'. Traffic was brought to a standstill as crowds of people gathered below and watched from windows in nearby buildings. John Lennon ended the performance by saying "I'd like to say 'Thank you' on behalf of the group and ourselves and I hope we passed the audition." via thisdayinmusic.com
&&&
Are you a
The Who
fan?
Good news for you. A new live LP is coming out.
The Who has announced the release of a new album, The Who With Orchestra Live at Wembley. The LP, which was recorded at the band's 2019 concert at London's Wembley Stadium, is scheduled to be released on March 31. It features Who favorites like "Pinball Wizard," "Won't Get Fooled Again" and "Baba O'Riley," as well as selections from their most recent album, 2019's Who. You can see a complete track listing below. The Who With Orchestra Live at Wembley will be available in multiple formats, including one CD, two-CD/Blu-ray with Dolby Atmos audio, triple black vinyl and a limited-edition yellow, orange and red vinyl set.
***
Nothing wrong being judged by a jury of your peers. Unless your peer is bedridden.
Genius Award Winner.
A 99-year-old bedridden woman is facing criminal charges after she failed to appear for jury duty. Marion Lenko recently received a jury summons at her senior care facility. In December, a summons was sent to her son-in-law Edward Ritchuk, who lives in a suburb of Montreal, Canada, ordering Lenko to appear in January. "When I first received the letter, I thought it was a joke," Ritchuk told the Canadian Broadcasting Corporation. Ritchuk emailed Lenko's son, who lives in Florida, but he never sent a response indicating that his mother is unable to serve as a juror. As a result, Lenko is now facing criminal charges.
***
One is never too old to be a productive and meaningful citizen.
Tonight's Feel Good Story of The Day.
A 100-year-old reading volunteer has been awarded the prestigious British Empire Medal in the 2023 New Year Honours. Peter Davies, a World War II veteran, spends his free time reading to local school children. After losing his wife of 72 years, Davies said he felt like a "lost soul" and so he decided to begin volunteering at Dean Valley Community Primary School in Bollington -- a town and civil parish in Cheshire, England. "I'm sure I get more out of it than the children do. It is a lovely, warm feeling [that] I belong," Davies told the BBC. "I'm not this old man who lives on his own. I'm part of the community, which is great." He says it's also giving him "street cred" in his village.
***
Tonight's ONT has been brought to you by Non-Binary Gluten.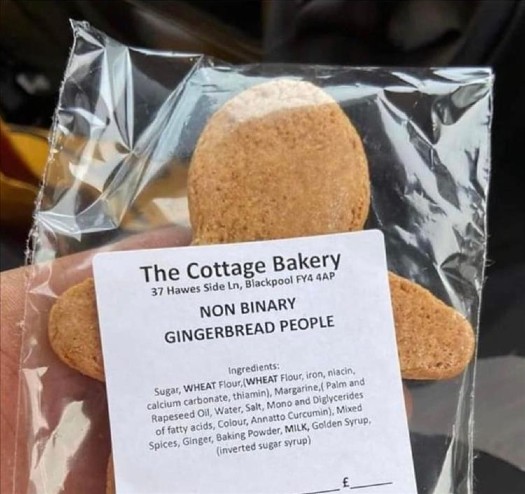 Notice: Posted with permission by the Ace Media Empire and AceCorp, LLC. The ONT often imitated, never duplicated. Why? You.
Posted by: Misanthropic Humanitarian at
10:13 PM
MuNuvians
MeeNuvians
Polls! Polls! Polls!
Frequently Asked Questions
The (Almost) Complete Paul Anka Integrity Kick
Top Top Tens
Greatest Hitjobs
News/Chat