Monday Overnight Thread – 03/27/2023 [Roger Ball]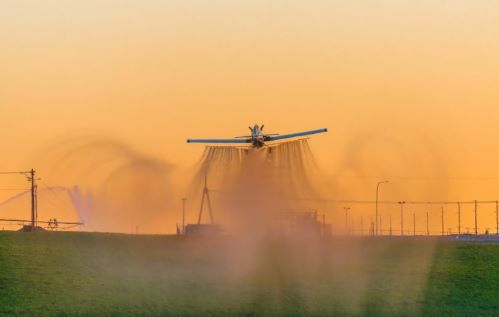 [Roger Ball is a long-time, loyal Ace of Spades moron who comments under a different nickname and often corresponds with me and some of the other Cobs, offering up feedback and content suggestions. He is a former Navy pilot who flies everything from commercial jets for {huge airline} to paper airplanes with his progeny. I challenged him to once again take some of his content offerings and come up with a backup ONT to share with the horde. Thanks for coming out of the bullpen again tonight, R.B. – Buck]
DUST to DUST…not what you think Greetings, horde. It is always an honor to fill these pages with…uh…you know the thing. How about if we start tonight by trying to get some history right? We can look at
WATTS UP WITH THAT 2022 Media-Climate Fact Check
.
"This summary serves as a fact check on the top ten disasters that mainstream media attributes to climate change."
What boring lives we would have without disasters, no? Scott Johnson at Power Line addresses the "Extermination Nation" theme of the climate mafia:
THE EXTINCTION NEXT TIME
Paul Ehrlich:"Oh, humanity is not sustainable. To maintain our lifestyle (yours and mine, basically) for the entire planet, you'd need five more Earths. Not clear where they're gonna come from."
Man. Sounds lake an expert if there ever was one, eh? John Dutton (Yellowstone) might have a good perspective: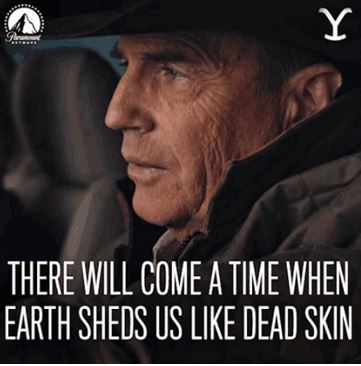 Via HAMMER, VDH weighs in on our current history in the making:
The Baleful Cargo of Woke Diversity Worship
"We forget that what once separated the Western world from the rest was not race, climate, or natural bounty, but its gradual creation of meritocracies replacing the pre-civilizational rule of the clan, the tribe, or the race."
The tribes of grifters and looters lie and are supported by the Propaganda Media. And we are letting them win. For now. DEI - DESTROY EVERY INSTITUTION, like our election system.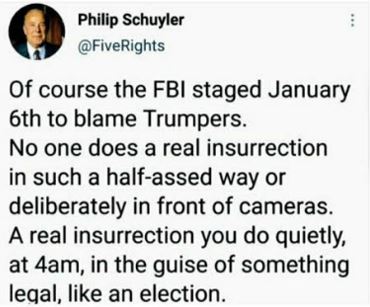 RAMEN BROTH CHOO CHOO
It has ditched regular fuel to run on a particular kind of biodiesel made, among other delicacies, from leftover ramen broth. It leaves a delicious aroma in the air and is less damaging to the mountainous landscapes and rice fields that it travels through.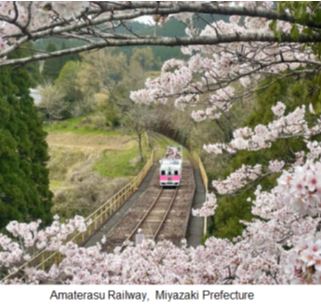 Hey, as long as we have Ramen noodles, we'll be just fine. Food and transportation for a free society. I think I would like the Japanese more if it hadn't been for that whole Pearl Harbor, World War Two thing, but credit where credit is due. Pilot Time Crop dusting. Never have done but I wouldn't mind trying it. It looks like a lot of fun and a little dangerous. It's also a precision industry with GPS guided spray patterns and excellent turbine powered airplanes. Why, there's even a you tube channel for Ag flying!
Ag Aviation Adventures
, hosted by Tyson and Cally, has almost 20,000 subscribers. They have good AV production quality and story lines. I do have a bone to pick, though. The following vid, Flying One of the First Ag Planes Ever Produced! talks about the
Snow S-2 duster
designed and built by pioneer Leland Snow. Now, I will never take anything away from Mr. Snow as he clearly was a great visionary and innovative force for agricultural flying.
I would be remiss, however, if I did not address the history that Tyson inexplicably misses. One of the real pioneers for aerial agricultural application was Collett E Woolman, who, in
"1923, Huff-Daland Dusters, Inc.—the forerunner of Delta Airlines—did the first commercial dusting of crops with its own specially built aircraft."
(Tyson does provide a couple of links at the bottom of the video narrative.)
There is some disagreement on the exact dates in various media, but a general "mid 1920's" will cover it, and it was certainly before the 1950s when Leland built his first Snow S-1. The Delta Flight Museum is a great place to go for the history of the
Huff-Deland Puffer and subsequent Delta Dusters
. I was surprised that even the commenters did not mention the Huff-Deland "Puffers". There are only two of those historic biplanes known to exist. One is in the
Southern Museum of Flight
in Birmingham. The other is in the
National Air and Space Museum
The definitive expert on the subject is retired Delta Captain and Georgia Aviation Hall of Fame inductee Jim Hoogerwerf. His extensive research is reflected in the following 2021 20-minute video presentation. It's likely too much inside baseball for many but is offered for historical purposes.
[
Shameless plug: The Delta Flight Museum is also a great place to spend a couple of hours, but be sure to check the website home page for scheduled hours and closings. t's an extremely popular event venue. – Roger
] There. You are now informed about an important industry that has a critical role in feeding (all kinds of food) and clothing (cotton) the masses. Thanks again for spending a little time here tonight. Final words: "Just be nice."