Wednesday Overnight Open Thread (12/7/22) Pearl Harbor Remembered Edition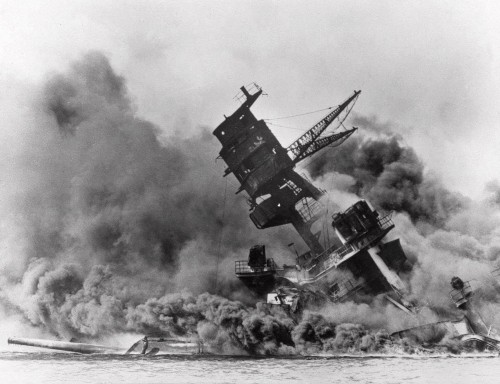 ***
The Quotes of The Day
Quote I "We are not pursuing criminal justice, but transitional justice through which institutions differentiate themselves from a prior criminal regime by addressing the harm and committing to ethical behavior going forward, Dr. Sarah Federman, associate professor at the University of San Diego's Kroc School of Peace Studies
Nothing will ever be enough, nothing.
Quote II "It's just disappointing that we can't have a meal together." Family Foundation President Victoria Cobb
Quote III "I have not challenged the results of any Arizona elections. I have given legal advice about the future use of machine counting by companies that refuse to disclose the inner workings of their machines. I support transparency in elections," Harvard Law professor emeritus Alan Dershowitz
Quote IV
"You ask what is our aim? I can answer in one word: Victory. Victory at all costs. Victory in spite of all terror. Victory however long and hard the road may be. For without victory there is no survival." Sir Winston Churchill
***
"The Republicans are doing a great job!"
***SNORT***
Kevin McCarthy: Republican Majority Will Hold Biden Administration Accountable from 'Day One Republican leader Rep. Kevin McCarthy (R-CA) on Wednesday made it clear that the forthcoming GOP majority in the U.S. House will hold the Biden administration and Democrats accountable from "day one" — from investigating the origins of the Chinese coronavirus to the Department of Justice targeting concerned parents to the botched withdrawal from Afghanistan. "You deserve to know the origins of COVID. You deserve to know why the DOJ went after concerned parents. You deserve to know why we failed to keep American lives safe in Afghanistan. On day one a Republican majority will begin holding this administration accountable," McCarthy said in a viral social media post:
***
It looks like the USA is starting to take lessons from Peru.
Peru In Crisis: Here's What To Know After President Is Detained By Police TOPLINE Peruvian President Pedro Castillo appeared to be held by police Wednesday, according to multiple reports, following a chaotic day in the country capped by Castillo's attempt to dissolve the national Congress and install an emergency government in what many observers are calling a coup attempt--this is what we know so far.
***
When the slogan "Serve & Protect" is not enough.
A Philadelphia gas station owner hired heavily armed guards to fend off criminals amid a dangerous rise in crime, according to a report. Neil Patel hired Pennsylvania S.I.T.E Agents armed with AR-15's and shotguns to stand outside his Karco gas station at Broad and Clearfield streets in Northern Philadelphia, according to Fox 5 NY. "They are forcing us to hire the security, high-level security, state level," Patel told Fox 29. "We are tired of this nonsense; robbery, drug trafficking, hanging around gangs."
If only the banks would cough up gobs and shittons of cash the thuggery would stop.
***
I guess Mark Levin has a short memory and loves the FNC gravy train.
Rep. Andy Biggs Calls Mark Levin The "Biggest Fraud In Politics" For Supporting McCarthy
After calling McCarthy a "RINO dimwit" and criticizing him for years, Levin has begun supporting the establishment figure.
***
AOC unethical? Probably, we know her bra size is larger than her IQ.
The House Committee on Ethics announced on Wednesday that Representative Alexandria Ocasio-Cortez (D-N.Y.) is under investigation for a potential ethics violation.
In a press release, the Committee stated that the Office of Congressional Ethics (OCE) referred the matter to them on June 23, 2022, the same day it received an OCE referral regarding fellow New York Democrat Rep. Carolyn B. Maloney. "The Committee notes that the mere fact of a referral or an extension, and the mandatory disclosure of such an extension and the name of the subject of the matter, does not itself indicate that any violation has occurred, or reflect any judgment on behalf of the Committee," the panel said.
***
I think Carlee Bohannoco is a professional Grievance Seeker. Why would you find, Minorities in Shark Sciences?
Shark Week slammed by scientists for being 'too white', featuring too many men named 'Mike'
As well as looking at the overrepresentation of white men named Mike, the study also looked at how sharks are portrayed in the series, concluding that the programming emphasized negative stereotypes about sharks.
***
James Bond has had a lot of gadgets over the years. Are these these the Top 10 in your mind?
After creating so many cinematic memories on the big screen, the James Bond franchise is celebrating its 60th anniversary. While news of what comes next for the saga is pretty thin at the moment, there is one certainty about what's in store: The next James Bond will boast some intriguing, fun, and altogether dangerous gadgets. It's become a staple of the series, with the genre as a whole looking to the James Bond movies for inspiration when crafting their own equipment. While the likes of the Kingsman and Johnny English series might have taken some of the gadgets a step further into comedic territory, the devices that 007 uses throughout his adventures can often be grounded in a hyper-reality that pulls from real-world technology but are defined by an imaginative edge. These designs were memorable for their uses in the field and how cool they truly are as a concept. And although Bond might have some of the best gadgets out there, that isn't to say that his enemies and allies aren't also well-equipped.
***
Although he doesn't care for Maple Syrup on French Toast,
I would rather have CBD around than some AI gadget.
These 3-Michelin-starred plates were invented by AI. The food doesn't even exist
When an AI plates food, the results are an uncanny delight.
***
There once was a topless chick from Nantucket............
A bylaw amendment that will allow all people to be topless on Nantucket beaches regardless of gender has been approved by Attorney General Maura Healey. The determination, addressed to Town Clerk Nancy Holmes, amends the town's Protection of Coastal Areas and Open Spaces bylaws to add: "In order to promote equality for all persons, any person shall be allowed to go topless on any public or private beach within the Town of Nantucket." Current state law dictates that only men can be barechested in public — if women do the same, they can face a penalty of up to three years in prison and a fine of up to $300, provided that a complaint is filed with the police department.
***
The ONT Musical Interlude & Luggage Carousel Emporium
&&&
***
Moon over
Miami
Wayne County.
Genius Award Winner.
A Michigan man exposed his buttocks to a judge Monday (December 5) while appearing in virtual court. 35-year-old Hassan Chokr was in court for a virtual emergency bond motion hearing when he mooned Juge Regina Thomas, according to FOX 2 News. The hearing was in regards to a charge of resisting arrest in Wayne County, and the court has now revoked his bond following the incident.
***
Wile E. Coyote has to go back to the Acme Drawing Board Again.
Tonight's Feel Good Story of The Day.
Brave Livestock Dog Takes On 12 Coyotes And Wins, Saves All Of The Sheep A 2-year-old Great Pyrenees livestock dog displayed his heroic actions by protecting his sheep from a dozen coyotes last month.
Tonight's ONT has been brought to you by Roadside Assistance.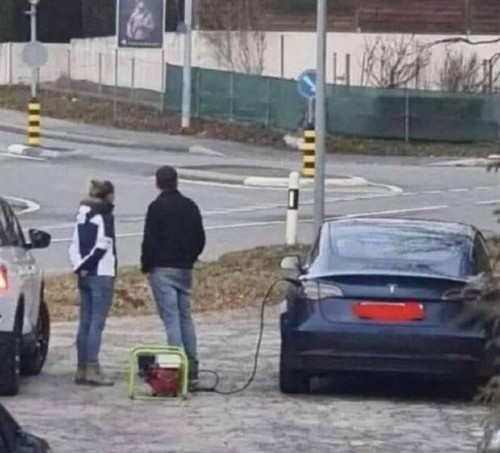 Notice: Posted with permission by the Ace Media Empire & AceCorp, LLC. This conglomeration has been serving Morons the ONT since 2008.
Posted by: Misanthropic Humanitarian at
10:01 PM
MuNuvians
MeeNuvians
Polls! Polls! Polls!
Real Clear Politics
Gallup
Frequently Asked Questions
The (Almost) Complete Paul Anka Integrity Kick
Top Top Tens
Greatest Hitjobs
News/Chat