SOURCES: McCONNELL BETRAYS US AGAIN; CAVES TO PELOSI AND SCHUMER, WILL PASS SPECIAL LAW ALLOWING LEGACY MEDIA COMPANIES TO FORM MEDIA CARTEL WITH ANTI-TRUST EXEMPTION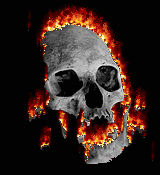 Of course. Of course. The law would allow the media to form a monopoly cartel for purposes of negotiating with social media regarding the rules for carrying their stories. The law would also allow legacy media to demand that social media not carry the stories of non-legacy media, or brand criticism of them "disinformation," or demand that social media companies limit criticism of them, or demand that criticism of them be banned altogether if the social media company wants to link their stories. Or to demand that platforms exercise certain preferred censorship policies in exchange for the right of posting their stories. Say goodbye to Twitter's brief period of relative free-ness -- this bill is designed to force Elon Musk to re-institute all the censorship policies that existed previously. Attempts were made to add amendments to make it clear the bill should not permit that -- but Democrats blocked the amendments. Giving their legacy media clients/co-conspirators the green light to do all those things.
And McConnell just signed up for it.
Senate GOP Leader Mitch McConnell has caved to outgoing House Speaker Nancy Pelosi and Senate Majority Leader Chuck Schumer and will allow the National Defense Authorization Act (NDAA) to include the highly controversial media cartel bill the Journalism Competition and Preservation Act (JCPA), sources familiar with the matter told Breitbart News. Over objections from House GOP Leader Kevin McCarthy, the likely next speaker of the House come January 3 of next year, other congressional leaders acquiesced to lobbyist pressure and agreed to include the JCPA in the base text of the NDAA. McCarthy was the only member of congressional leadership to fight back against the inclusion, but was overruled three to one after McConnell caved. The JCPA has absolutely nothing to do with national defense, so the move--a swan song of sorts for Pelosi, who just announced she is leaving congressional leadership but retaining her House seat after Democrats lost the majority to the GOP in the midterm elections--is an egregious step for an outgoing leader of the past against precedent as the NDAA has generally been reserved just for national security matters. Proponents of the JCPA have been struggling for over a year to move the controversial proposal through Congress, hitting roadblocks every step of the way in committee hearings and fierce opposition from Republicans like McCarthy and others including Jim Jordan, Steve Scalise, Marsha Blackburn, Tom Cotton, and more. That's why lobbyists supporting the bill on behalf of deep-pocketed industry interests zoned in on two must-pass legislative vehicles in this lame duck session of Congress as last ditch efforts to pass it before the GOP formally takes control of the House next year: the NDAA or a spending bill like an omnibus spending bill currently also being negotiated. But because the NDAA is proving to be more of a lift than previously thought, the prospects of an omnibus spending bill to fund the government are dimming in recent days--leaders may instead pursue a continuing resolution (CR) to fund the government at the year's end--which makes the NDAA a more attractive prospect for these leaders to attach unrelated proposals like this JCPA one to force them through in the waning hours of this Congress into federal law. The JCPA, essentially a transfer of wealth from Silicon Valley to the discredited and distrusted corporate legacy media, is highly controversial. Beyond the financial payouts to media companies, they will be able to form a "joint negotiating entity"--a cartel, immune from antitrust law--to negotiate with Big Tech companies on the "terms and conditions" for carrying their content. Censorship is sure to be a frequent demand of media companies. Despite provisions in the bill that purportedly stop media companies from negotiating the suppression of any one competitor, there is nothing to stop them asking their content to be prioritized over broadly-drawn categories that are used as pretexts for censorship, like "disinformation." Breitbart News has closely covered how the bill continues to enable the censorship and sidelining of conservative media.

Democrats have been fighting to get McConnell to agree to an omnibus spending bill that would fund almost all of Biden's next year -- passed by a
Democrat
House. Obviously, a Republican House would not deliver a spending bill on such generous terms. So Republicans have pushed for just passing a short-term continuing resolution to get us into next year,
then
undertaking the omnibus, when the situation is better for Republicans. Sounds like the best plan, right? Wrong -- Mitch McConnell wants the omnibus spending bill
now
, with maximum leverage for Democrats. Why? Because he's afraid that a Republican House won't fund Ukraine as lavishly as the Democrats would. So he's prioritizing Ukraine over America.

Senate conservatives press McConnell to punt on omnibus
BY ALEXANDER BOLTON - 11/30/22 6:47 PM ET Senate conservatives on Wednesday sent a letter to Senate Republican Leader Mitch McConnell (Ky.) urging him to skip a year-end omnibus spending package and instead insist on a short-term stopgap funding measure to punt spending negotiations into next year, when Republicans will control the House. "We believe it would be both imprudent, and a reflection of poor leadership, for Republicans to ignore the will of the American people and rubber stamp an omnibus spending bill that funds ten more months of President Biden's agenda without any check on his reckless policies that have led to a 40-year high in inflation," they wrote. Sen. Rick Scott (Fla.), who challenged McConnell for the top Senate Republican leadership job earlier this month, signed the letter along with Sens. Mike Lee (R-Utah), Ted Cruz (R-Texas) and Mike Braun (R-Ind.). The senators wrote that Republicans "must not accept anything other than a short-term continuing resolution that funds the federal government until shortly after the 118th Congress is sworn in." Republicans will control a small House majority next year, giving them more leverage over the top-line spending numbers of an omnibus package, as well as whether to include earmarks in the legislation, which some conservatives argue are a waste of money. ... McConnell told reporters Tuesday morning that there was "widespread agreement" at a White House meeting between Biden and congressional leaders on the need to pass an omnibus. ... The GOP leader softened his comments somewhat after meeting with the Republican conference during lunchtime Tuesday. ...
"It's a difficult choice, frankly," McConnell acknowledged. "If you're interested in reducing spending, probably the best way to do that would be a one-year CR." "If, on the other hand, you're concerned about the defense of our country and the funding of the Ukraine war, you're somewhat hesitant to go in that direction," he said.
That's a difficult choice, huh, Mitch the Bitch? And that's why he's giving the legacy media the power to demand censorship -- so he can get his Ukrainian funding in the National Defense Authorization Act. I'm done. I'm out. Let it all burn. I am officially out. I've given decades to fighting for this miserable, piece-of-shit corrupt party. We make ourselves enemies of a vindictive state which harasses us, investigates, audits us, and imprisons us, and for what? So Mitch McConnell can make his little deals and sell us out every fucking time so the Democrats win anyway? I'm done, it's over, fuck this, I'm blackpilled. You win, McConnell. It's your party. It's all your party. You go out there and you rouse the voters with your stirring speeches about... serving the corporate class, championing the corrupt government of Ukraine over the American people, and maintaining "collegiality" with your fellow corrupt plutocrat monsters. You go out there with your electrifying band of vote-getters, your Lisa Murkowskis, your Mitt Romneys, your John Cornyns, your Richard Burrs. You go out there and you win the Senate with your charm and your Murderers' Row of Millionaire Grifters. I'm done. I'll continue fighting the ideological/cultural war, but I'm done with the political one. It cannot be won, not as long as the Republican Party is just the controlled opposition of the Democrat Party. I will not spend a single joule of effort fighting for corrupt, repulsive, China-owned McConnellism.