Wednesday Overnight Open Thread (11/23/22) Early Bird Edition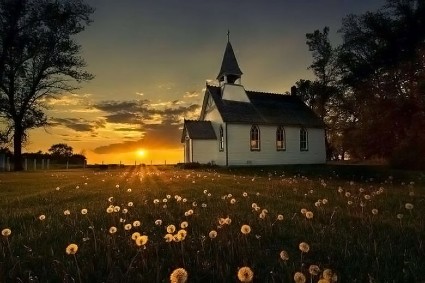 ***
The Quotes of The Day
Quote I Give thanks to the Lord, for he is good. His love endures forever. Psalm 136:1
Quote II I don't hate anyone, but at this juncture the Biden Administration I think is best known for its world-class acuity according to the polls, most Americans wouldn't trust President Biden to salt the fries at mcdonald's. Sen. John Kennedy (R-LA)
Quote III "Whether it be in the form of monuments, statues and now something so important here in Nashville… where does it end?" Kid Rock
***
Perhaps our Canadian Morons can chime in. Is the housing bubble in Canada about to burst?
The Bank of Canada estimates half of Canadian homeowners who took out a variable-rate mortgage with fixed payments have already hit their trigger rate. Hitting a trigger rate means a mortgage holder is no longer paying down any principal on their loan and is only covering interest — a key point that can prompt the lender to force a homeowner to make additional payments.
***
For a stripper chasin' and coke snortin' piece of scum, Hunter Biden certainly had time to get into some cushy money making operations.
EXC: Hunter Biden Owned Financial Stake In Digital Banking Platform For Undocumented Migrants, Introduced Founder To Joe Biden While Company Received Mexican Government's Endorsement. ePlata, a digital banking platform partnered with the Mexican government to enable migrants to send and receive remittances, has deep financial and personnel ties to Hunter Biden. The fintech startup describes itself as a "multi-balance, multi-currency digital wallet and payment ecosystem" and was founded by one of Hunter Biden's long-time business partners Jeff Cooper. Documents unearthed from Hunter Biden's hard drive also reveal that the president's son held an 8.25 percent stake in ePlata through his company Owasco LLC, though it is unclear if he still retains the position. Several individuals who have financial ties to Hunter Biden, however, have recently been appointed to the company's Board of Directors.
***
Congress to get to the bottom of the crypto giant FTX
collapse. Nah. Just kidding. There is a more pressing issue.
Senate Antitrust Panel Announces Ticketmaster Hearings Following Botched Taylor Swift Sale Ticketmaster and Live Nation control about 70% of the live music and ticketing markets Following a frustrating Ticketmaster pre-sale for Taylor Swift's "The Eras Tour," Senators Amy Klobuchar (D-MN) and Mike Lee (R-UT) have announced that a congressional antitrust panel will hold hearings on a lack of competition in the live music and ticketing industries, Variety reports. Klobuchar had previously called for hearings last week. Dates and witnesses will be set at a future time.
And "they" continue to wonder why they are despised. Fvck 'em.
***
I can just imagine the conversation with the Stasi Agent TSA jerkwad.
X-ray shows live cat trapped in checked luggage at JFK airport A TSA agent in New York City spotted a live feline trapped inside checked luggage at John F. Kennedy International Airport — but safely got the cat out of the bag, authorities said Tuesday. The orange tabby's brush with potential tragedy happened on Nov. 16 when the bag was checked from JFK to Atlanta for a connecting flight to Melbourne Orlando International Airport in Florida, officials said. "The cat did not belong to the individual with the suitcase, it belonged someone else in the household," TSA spokeswoman Lisa Farbstein told NBC News.
***
The ONT Food Corner........Thanksgiving tips from Hrothgar.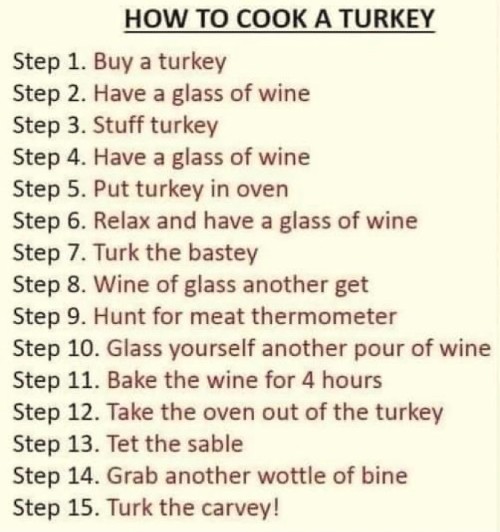 ***
The ONT Musical Interlude & Smoked Turkey Emporium
Good-bye Wilks. RIP Wilko Johnson.
Wilko Johnson: Dr Feelgood guitarist and punk forebear dies aged 75
The Dr Feelgood guitarist died at home on 21 November, his family confirmed Wilko Johnson, the guitarist for Dr Feelgood and a formative influence on the British punk movement, has died aged 75. A statement posted to his official social media accounts said he died at home on 21 November. Johnson was diagnosed with late-stage pancreatic cancer in 2013 and elected not to receive chemotherapy. That year, he was told he had nine to 10 months left to live. Nevertheless, in 2014 he released the album Going Back Home, a collaboration with the Who's Roger Daltrey. Later that year, doctors discovered that the cancer was a neuroendocrine tumour, a less aggressive and more treatable form of the disease, and Johnson announced that he was cancer-free following a major operation to remove a 3kg tumour.
&&&
On this day: 23 Nov 2002
Otis Reddings' widow and his former manager filed a lawsuit against the author of a biography written in 2001 about the R&B legend, claiming the book was filled with lies. The lawsuit, filed in Atlanta's Fulton County, sought $15 million in damages and claimed that the book detailed rumors about the singer's drug use, extramarital affairs and divorce, causing "harm to the plaintiffs." It also cites rumors that Otis' manager plotted with the Mafia to kill Otis by causing the plane to crash in order to claim $1 million in life insurance. via thisdayinmusic.com
&&&
On this day: 23 Nov 1976
Ten hours after his last arrest, Jerry Lee Lewis was nicked again after brandishing a Derringer pistol outside Elvis Presley's Graceland's home in Memphis, demanding to see the 'King'. When police arrived they found Lewis sat in his car with the loaded Derringer pistol resting on his knee. via thisdayinmusic.com
***
Money talks and Fuel Cards don't.
Genius Award Winners.
Sex For Gas
Police: Kentucky john paid prostitute with $100 fuel card JULY 2--A Kentucky woman is facing prostitution charges for allegedly trading sex for gasoline. Angela Eversole, 34, was nabbed last weekend during a police stakeout at a Days Inn, where she allegedly trysted with customer Kenneth Nowak.
***
Quite the vet.
Tonight's Feel Good Story of The Day.
Meet the Veterinarian Whose Selfless Acts Have Saved Many Homeless People's Pets Dr. Kwane Stewart, who is also known as "The Street Vet," is changing the world for the better. He has always been an animal lover and devoted most of his formative years to rescuing stray animals. This eventually led him to decide to become a veterinarian, and he has since saved countless animals. But there is a story behind that decision.
***
Tonight's ONT has been brought to you by Friendly Reminders.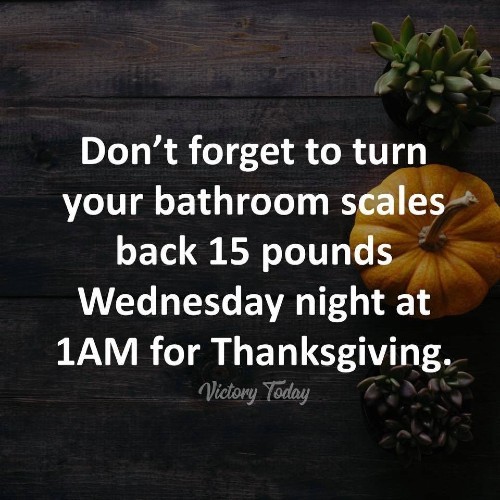 Notice: Posted with permission by the Ace Media Empire and AceCorp, LLC. Casa Misanthrope wishes you each a Happy Thanksgiving. Be well!
Posted by: Misanthropic Humanitarian at
09:40 PM
MuNuvians
MeeNuvians
Polls! Polls! Polls!
Real Clear Politics
Gallup
Frequently Asked Questions
The (Almost) Complete Paul Anka Integrity Kick
Top Top Tens
Greatest Hitjobs
News/Chat