Wednesday Overnight Open Thread (9/28/22)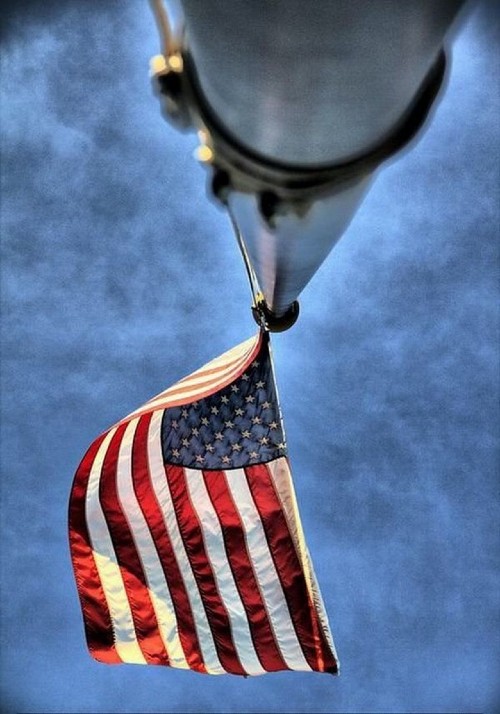 ***
The Quotes of The Day
Quote I I want to add one more warning, and that is to the oil and gas companies. Do not, let me repeat, do not use this as an excuse to raise gasoline prices or gouge the American people. Joe Biden
Quote II "We were the reason that Fox News was created," Chelsea Clinton
Quote III "Whoa, whoa, whoa. Give me a break. That is nonsense. Stop politicizing, okay? Stop it. We declared a state of emergency when this thing wasn't even formed." Florida Gov. Ron DeSantis
You Florida Morons be careful. You have my thoughts and prayers at this time.
***
The ONT told you so.
Man's Attempt to Tow with His Electric Truck Is 'Total Disaster': 'What a Joke!'
Automotive YouTuber Tyler "Hoovie" Hoover bought a brand new 2023 Ford F-150 Lightning electric truck and was stunned when it failed to perform a simple task. In a Friday episode of "Hoovie's Garage," Hoover decided to use his Lightning for one of its intended purposes: Towing. Hoover's goal was to drive the truck 32 miles with only an empty trailer in tow, load up his recently purchased 1930 Ford Model A pickup truck and then tow it back the same 32 miles. It did not go well.
***
Some deep thoughts from our friend and fellow Moron Hrothgar............
I used to think I was pretty much just a regular person, but I was born white, into a two-parent household which now, whether I like it or not, makes me privileged, a racist, and responsible for slavery. I am a fiscal and moral conservative, which by today's standards, makes me a fascist because I plan, budget, and support myself. I went to Grammar School and have always held a job. But I now find out that I am not here because I earned it, but because I was "advantaged". I am heterosexual, which according to gay folks, now makes me a homophobe. I am not a Muslim, which now labels me as an infidel. I am older than 29*, making me a useless eater who doesn't understand Facebook, Instagram, Twitter, or Snapchat.
I think, and I reason, and I doubt most of what the 'mainstream' media tells me, which makes me a Right-wing conspiracy nut.
I am proud of my heritage and our inclusive culture, making me a xenophobe.
I believe in hard work, fair play, and fair reward according to each individual's merits, which today makes me an anti-socialist. I believe our system guarantees freedom of effort - not freedom of outcome or subsidies which must make me a borderline sociopath. I believe in the defense and protection of my nation for and by all citizens, now making me a militant. I am proud of our flag, what it stands for, and the many who died to let it fly, so I stand during our National Anthem - so I must be a racist. Please help me come to terms with the new me because I'm just not sure who I am anymore! Funny - it all took place over the last 7 or 8 years! If all this nonsense wasn't enough to deal with, now I don't even know which toilet to use... and these days I gotta go more frequently!
***
Twitter does it again. Libs of Tik Tok suspended.
***
Stunning. But believable. Once again the Federal Government reveals how incompetent it is.
New Inspector General Report Shows How Thousands of Guns and Parts Were Stolen From ATF
According to a recent Department of Justice Inspector General investigation, the Bureau of Alcohol, Tobacco and Firearms failed to follow proper security protocols for seized firearms and parts at the ATF National Destruction Branch (NDB) facility in Martinsburg, West Virginia, leading to thousands of guns and parts being stolen by a security guard. "We found that NDB staff does not consistently adhere to established operating procedures in place to mitigate risk of firearms being lost or stolen. Specifically, we observed NDB staff: (1) propping open doors into secure areas of the facility solely for the sake of convenience, (2) allowing visitors to enter the facility through doorways other than," the investigation found. "The main entrance and drive their cars into the facility to unload firearms, and (3) permitting unauthorized individuals to access NDB vault storage spaces. Failure to strictly adhere to established operating procedures not only undermines the NDB's security protocol, but unnecessarily places firearms in NDB custody at risk of loss or theft."
***
I'm sorry Wokesters. The world is my urinal.
And I really like to write my name in the snow.
Everyone Should Sit Down When They Pee
Having a seat is cleaner, quieter, and more relaxing. People with penises: If you've spent your life standing when you pee, it's time to rethink your urinary posture. Standing is (probably) the Western world's most common micturition position among those with penises, but it's far from universal. Men in some cultures traditionally sit or squat when they pee, and even among cultural pee-standers, there's evidence that the paradigm is shifting. In Japan, for instance, an August 2020 poll showed that 70 percent of men sat, compared to 51 percent five years previously. Beyond the cultural conditioning that insists there is (or should be) a gender difference in urination style, there aren't many good reasons for standing up, and there are a ton of them for sitting.
***
There are a couple of reasons why it's great to work for Ace here at the AoSHQ. Besides the top notch dental plan with a super-duper low deductible.
There is the fact he doesn't bog us down with unnecessary meetings.
Useless Meetings Waste Time and $100 Million a Year for Big Companies
Employees say they don't need to be in nearly one-third of the meetings they attend, a new survey shows, and women are more reluctant than men to decline invitations Unnecessary meetings are a $100 million mistake at big companies, according to a new survey that shows workers probably don't need to be in nearly a third of the appointments they attend.
Thanks Boss.
***
I really enjoy Westerns.
And I really can't argue with the Greatest 35. But "The Searchers" is better than "Johnny Guitar".
Though it's easy to conjure up tired tales of gunfighters standing in the street waiting to draw when you think of Westerns, the genre is actually home to a surprising range of diversity. It's been part of cinema since the very earliest days of Hollywood, and has produced some of the greatest films ever made that go far beyond such masterpieces as The Searchers or The Good, The Bad, and The Ugly. To dive into the entire genre is to find a wide array of subgenres, thematic concerns, performances, filmmaking styles, and even conclusions about the American West itself. In other words, there's at least one great Western for everybody. To prove it, we've compiled a list of 35 of the best films the genre ever produced, spanning more than 80 years of movies.
***
Dear Mountain Guide: You have one job.
After becoming lost on a difficult trek up Table Mountain and calling for assistance, a foreign hiker and her local tour guide were located by an 'Eye in the sky' drone and airlifted to safety. While ascending India Venster late on Tuesday afternoon, the 29-year-old hiker and her guide encountered difficulties.
***
I hate to break this to the Fabulous Mrs. Mis. Hum. here in The ONT. But, you aren't getting this.
Jewelry company selling 'Pumpkin Spice Latte' ring worth $11K The pumpkin spice craze has reached shimmering new heights thanks to a new engagement ring that may be the perfect way to pop the question to the pumpkin spice-obsessed. (Bonus points if you do it during fall.)
***
The thrill of victory.
The agony of defeat.
***
The ONT Musical Interlude & Gift Shop Emporium
On this day: 28 Sep 1991
American jazz trumpeter, bandleader, and composer Miles Davis died of a stroke and pneumonia. His 1959 album 'Kind of Blue', is a major influence on jazz music. Davis is considered one of the most influential musicians of the 20th century. via thisdayinmusic.com
&&&
Born on this day: 28 Sep 1938
Ben E King, (Benjmin Earl Nelson), soul and R&B singer with The Drifters who had the 1960 US No.1 & UK No.2 single 'Save The Last Dance For Me', and the 1987 UK No.1 solo single 'Stand By Me', (first released in 1961). King died at the Hackensack University Medical Center on April 30, 2015, at the age of 76. via thisdayinmusic.com
***
Posthumous:
Genius Award Winners.
(H/T Sharon Willow's Apprentice)
NORTH LAS VEGAS, Nev. (KLAS) — A speeding woman is accused of driving under the influence of cocaine and alcohol when she crashed into another car, killing its driver who was under the influence of methamphetamine, police said. Summer Butler, 37, faces charges of DUI resulting in death, reckless driving and being in possession of a controlled substance in connection with the fatal crash in January, court documents obtained by the 8 News Now I-Team said.
***
This moment will probably stick with him the rest of his life.
Tonight's Feel Good Story of The Day.
Special Needs Player Makes Final Tackle In Texas High School Football Game
September 27, 2022 It was a special moment under the Friday night lights for two Texas high schools. The Lubbock High Westerners and the Andrews Mustangs ended the football game with a moment both teams will never forget, allowing a senior with special needs to get the final tackle. However, the play never would have happened if it wasn't initiated by the opposing coach.
***
Tonight's ONT has been brought to you by Caffeine Addiction.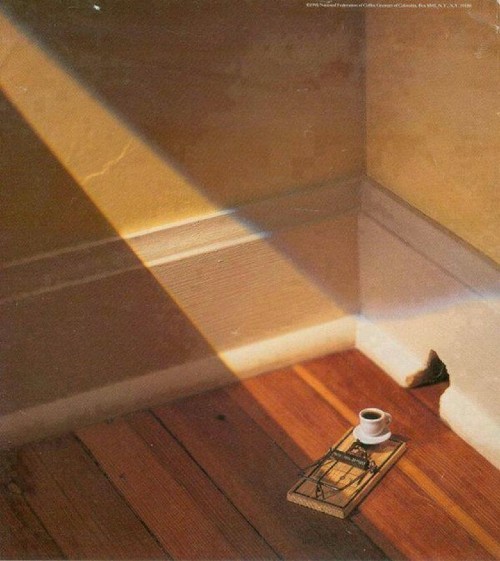 Notice: Posted with permission by the Ace Media Empire, AceCorp, LLC. and the Dynamic Dental Insurance Company.
Posted by: Misanthropic Humanitarian at
09:52 PM
MuNuvians
MeeNuvians
Polls! Polls! Polls!
Frequently Asked Questions
The (Almost) Complete Paul Anka Integrity Kick
Top Top Tens
Greatest Hitjobs
News/Chat