Wednesday Morning Rant [Joe Mannix]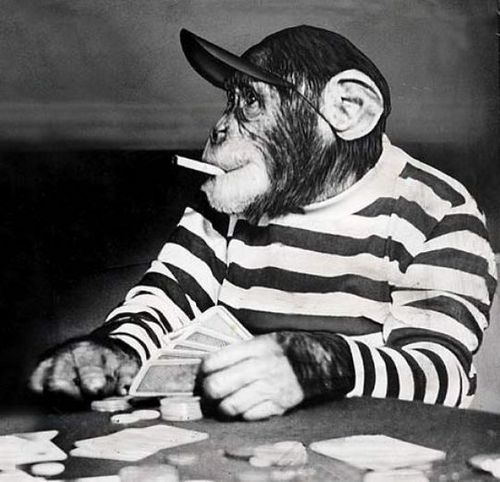 Rule by Committee
Ace has noted many times - including on
Monday
(reminder: do not comment on old posts)
that government officials walking back statements from the President has become routine. Biden will say something stupid or reckless and some flunky will come out and "correct" the statement. This leaves me to ponder a couple of questions every time it happens. Those questions include "was what Biden said actual policy, but it was supposed to remain secret" or "was this a total flight of fancy" or "was this confabulation, and the policy applies to something else" or "who
is
actually setting policy" or "is there a policy at all?" Biden is clearly not in charge and never has been. Unlike during the campaign, they can't just leave him in the basement and send surrogates around. They do that to the degree that they can, but the President is a public figure and he
must
address and interact with the public. Their front man has no choice but to go out and do the job, however poorly.
But who - or what - is he fronting? It is clear to me that he is not fronting any one person or even a small, tight-knit cabal that is actually in charge. What he's fronting appears to be an enormous complex of competing committees. There have been many examples, but the two big ones in my mind are the Afghanistan withdrawal and the COVID wind-down.
Afghanistan was so poorly managed that the most reasonable explanation I can come up with is competing power bases - the left hand didn't know what the right hand was doing. One group was closing Bagram while the other was planning to use it and had to retrench. One group was preparing to shift equipment and ongoing support to the Afghan army, the other was planning a full bug-out. The power networks collided in the deadly debacle of the final act. COVID has been slower-motion but similar. What I call the "COVID is over" faction starting sending up trial balloons just before Delta hit. The "COVID forever" faction won that round. The "over" faction tried again in December(ish) of last year, just as Omicron was hitting. They were more successful and went harder at it. They have ultimately won the war, though the occasional battle is still being fought. And Biden has been right there saying that both sides are right all the while. Sometimes COVID is over, sometimes COVID is never over. Sometimes Afghanistan was just bad luck and Trump's fault. Other times, it all went according to plan and was the Afghan government's fault. It likely depends on which faction is feeding him his talking points. Then there are the other things, like inviting Russia to invade Ukraine. Was that him stupidly regurgitating what he heard at classified briefings? Was it his own creation? Was it one faction, whereas another wanted military intervention? Ditto his comments on Taiwan, or on energy policy. The problem is that
any
of those explanations - and numerous more besides - are all plausible because Biden is very clearly
not
in charge of anything. The committees - committees that appear to be in competition at best and more likely working at cross purposes - are in charge. Rule by committee can function - albeit ineffectively and inefficiently - when stability is the norm of the day. Rule by committee is disastrous during a crisis because the buck stops ... nowhere. And, of course, rule by committee is a great way to engender crises.