Tuesday Overnight Open Thread (9/20/20)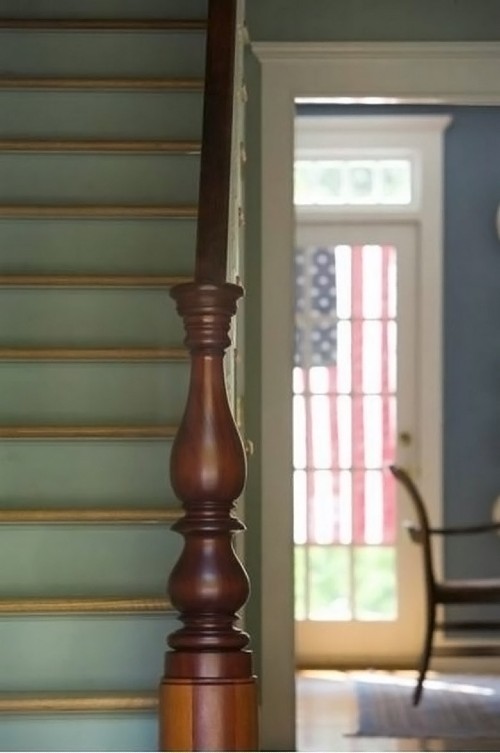 ***
The Quotes of The Day
Quote I "Sadly, and with a broken heart, I can no longer say that my hometown of San Diego, is the greatest place in the world. I can no longer say that SD is a safe, healthy, clean, and beautiful place. I can no longer urge my family, friends, tourists, and businesses to come to SD to live, work, and play." NBA HOF Bill Walton
Perhaps more hassling of the 1% will get them to call for action. However, I am not holding my breath.
***
Quote II "If reparations need to be paid, we need to go right back to the beginning of that supply chain and say, 'Who was rounding up their own people and having them handcuffed in cages?' Absolutely. That's where they should start. And maybe, I don't know, the descendants of those families where they died at the, in the high seas trying to stop the slavery, that those families should receive something too, I think, at the same time." British royal commentator Hillary Fordwich
Lemon really is dumber than a box of rocks.
***
Quote III "My psychiatrist calls my actions, 'compulsive behavior,' Others would call them reckless, stupid or brazen. I'm not in a position to argue with any of these descriptions." Erick Adame, Spectrum News NY1 weatherman
***
The pandemic must be over.
Canada is about to drop the mandatory Kung Flu prick to enter country.
***
We really do live in fvcked up times. What is upside down is right side up apparently to trial lawyers.
Three Venezuelan migrants filed a class action lawsuit on Tuesday against Republican Gov. Ron DeSantis and other members of the Florida state government over their flight to Martha's Vineyard, Massachusetts. Alianza Americas (a not-for-profit immigration corporation), Yanet Doe, Pablo Doe, and Jesus Doe claim the Venezuelan immigrants were exploited "for the sole purpose of advancing their own personal, financial, and political interests," according to the lawsuit filed in the U.S. District Court District of Massachusetts.
***
What you don't know won't hurt you, amirite?
The Treasury is refusing to publish a forecast of the UK's economic outlook alongside this Friday's mini-Budget. Independent forecaster the Office for Budget Responsibility (OBR) has already provided a draft to Chancellor Kwasi Kwarteng, the BBC understands. The Treasury Select Committee says a forecast is "vital" given recent government moves to curb living costs.
***
Looks like a good story:
Prosecutor Beth Morrisroe told the court the visitor had a large carving knife and allegedly said to the pair: "Well you've fucked my cheesecake, game on!"
Two alleged home invaders were confronted by an angry man, holding a large knife, after they interrupted his cooking of a cake, an ACT Supreme Court trial has heard. Key points:
James Elliott and Jackson Aldred allegedly stole items including a safe, a hydro set and a ute
The court heard they were confronted by an angry guest who was making a cheesecake
Police say they found the stolen ute's keys between Mr Aldred's clenched buttocks
James Gregory Elliott and Jackson Cory Aldred are charged with aggravated burglary, aggravated robbery and damage to property over the incident, which took place in 2020. On Tuesday, the ACT Supreme Court heard the two men allegedly forced their way into a unit in Chisholm through the garage door about 10pm on July 7, 2020. The prosecution said one of the men pointed a gun at the resident, who was in the garage, and demanded his car keys, money and a hydro set, while the other man allegedly hit him on the shoulder with a machete.
It's a good thing these guys didn't interrupt CBD and the Sous Vide Mystery Machine.
***
SCIENTISTS HAVE BAD NEWS ABOUT ALL THESE ENERGY EFFICIENT LEDS - "THIS TREND IS WIDELY INCREASING THE RISK OF HARMFUL EFFECTS TO ECOSYSTEMS."
We've all heard of the woes of blue light: don't look at your phone or computer before going to bed, because it'll make it harder for you to sleep. And according to a new study published Wednesday in Science Advances, that problem may extend beyond your personal beauty sleep to a much larger, environmental scale. Studying the spectral composition of the continent's lighting using images captured from the International Space Station, the researchers found that the more energy efficient and higher visibility LED lights are rapidly replacing the old school sodium lights for outdoor use in Europe, bringing with them some unintended but drastic consequences.
***
"Jail house lawyers."
'Phony Motion Discovered on Trump Raid Court Docket'
The bogus document claimed the Treasury had sensitive documents related to the FBI's raid on Trump's Florida home and told CNN to keep "leaked tax records." "The U.S. Department of Treasury through the U.S. Department of Justice and the U.S. Marshals Service have arrested Seized Federal Securities containing sensitive documents which are subject to the Defendant Sealed Search Warrant by the F.B.I. arrest," the document claimed, according to Just The News. Two warrants included in the filing were identical to those from an inmate at a North Carolina prison medical center
***
What an unhappy life it must be to be perpetually offended.
TikToker Says She Was "Disrespected" by Employer Who Asked for an In-Person Interview TikToker Natalya Haddix went viral on the popular social media platform after delineating a "nightmare" job application experience that involved her having to go in-person for an initial interview where she could visibly see other folks vying for presumably the same job, along with the fact that she was asked to fill out a paper application, and that it offered a base salary she argued was way too low.
What an absolute ray of sunshine she is.
Speaking of sunshine.
NFL great Tom Brady just might stay in Florida without his spousal unit.
Gisele Bundchen, Homewrecker Feminist take great and serious umbrage if you should ever even hint that they are homewreckers. Or should we say that they are marriage wreckers? But still, ever since feminism entered the American cultural bloodstream, around five decades ago, they have broken a considerable number of marriages. Strong, empowered women, motivated by the absurdly unrealistic idea that men and women should have precisely the same division of tasks at home, have produced a raft of divorces. At of now, America leads the world in broken homes. America leads the world in fatherless homes. Don't we all understand that this exertion of female power has damaged children? So, now we have Gisele Bundchen the fashion model wife of football great Tom Brady taking her grievances public. She is "quiet quitting" her marriage. She has had enough of bringing up children and making a home. Now that her youngest child has reached the ripe age of 9, she has decided to abandon home and hearth, the better to go out and save the planet. You can't make this stuff up.
***
Maybe that "threat" in school about a permanent record is true.
Florida's Pasco County Sheriff's Office (PCSO) has been compiling secret lists of middle and high school students that they believe could "fall into a life of crime." The confidential records, some protected by state and federal law due to the sensitive nature of their contents, have been used to single out children with poor grades, or who have been a victim of or a witness to abuse – all criteria that the Sheriff's office uses to compile its roster. According to Pasco County law enforcement officials, 420 students are currently on the list – a list created by data plucked surreptitiously from academic records and those of the state Department of Children and Families. Neither the parents nor the children have been aware of the Sheriff's Office's practices until now, and even school superintendent Kurt Browning said he was "unaware of the Sheriff's Office was using school data to identify kids who might become criminals," the Tampa Bay Times reported.
***
MushHead, the President Pedophile of the United States of America.
(H/T weaselzippers.us)
***
Don't ever say, "Bite me", to Beyond Meat Chief Operating Officer Doug Ramsey
'Woke' Vegan Food Company Executive Arrested for Biting Man's Nose
***
The ONT Musical Interlude & Ibuprofen Emporium
On this day: 20 Sep 1973
On his way to perform his second concert of the day, US singer, songwriter Jim Croce was killed with five others when his chartered aircraft hit a tree on take off in Louisiana. via thisdayinmusic.com
&&&
And because..............Gibson guitar, Marshall amp & Ted, what's not to like?
***
Know your target and what is beyond. Or not.
Genius Award Winner.
Detroit police officer accidentally shot on the city's west side -- what we know
Officer rushed to the hospital for gunshot wound
***
Genius Award Winner becomes Tonight's Feel Good Story of The Day.
A crook with a fake gun died in a street struggle with his victims during a wild Staten Island attempted mugging, cops said Monday. The crook pulled an imitation handgun on two 29-year-old men near Pacific Ave. and St. Albans Place about 1:55 a.m. Sunday, cops said.
***
Tonight's ONT has been brought to you by Things You Never Say To Your Wife.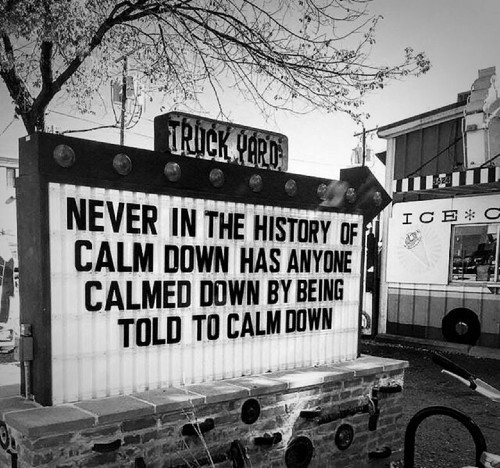 Notice: Posted with permission by the Ace Media Empire and AceCorp, LLC. No shoes, no shirt, no lingerie, no pants, no problem.
Posted by: Misanthropic Humanitarian at
10:00 PM
MuNuvians
MeeNuvians
Polls! Polls! Polls!
Frequently Asked Questions
The (Almost) Complete Paul Anka Integrity Kick
Top Top Tens
Greatest Hitjobs
News/Chat