Wednesday Overnight Open Thread (8/17/22) Early Bird Edition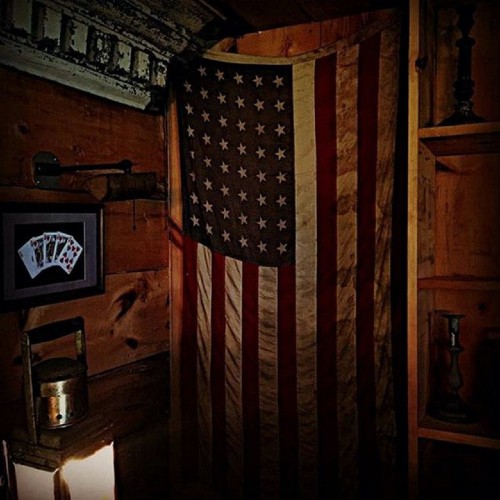 ***
The Quotes of The Day
Quote I "I was very naive about the situation. I had no idea of the power, the scope [of the audit] going in three years of my life… and me having no control over that, no control over the information he was given," TX Rancher Deborah Hajda
Oh goody soon the IRS will be carrying .40 caliber
*
Quote II "I really don't think it was mean-spirited, but it is one other thing that's politically dangerous. It's oblivious." FNC's Harris Faulkner
Quote III We now think a recession is unavoidable in the second half of this year as the impact of high energy prices on both households and industry takes effect Andrew Kenningham of Capital Economics
Quote IV "Since the freeway has been there, I've had four of the cars come through my house completely. All the other ones, have torn up my fence, and I've lost three cars in the yard," Ray Minter
Quote V "Strippers are live entertainers, and while some aspects of their job are unique, they have much in common with other Equity members who dance for a living," Actors' Equity Association President Kate Shindle
Hmmm. And here I thought they were independent contractors.
***
Submitted to us by Hrothgar................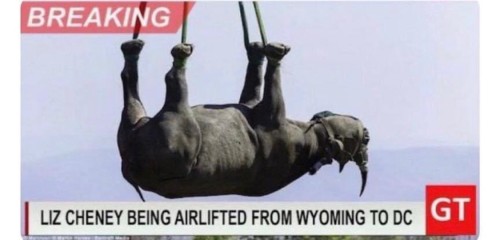 Speaking of RINO Liz,
Kurt Schlichter weighs in on the RINO's defeat.
Here's a thought exercise – would Liz Cheney have gotten more or fewer votes than she did if she had announced, right before the election, "I have monkeypox?" Considering that the pus plague is polling better than she did in the Wyoming primary the other night, perhaps she should have just announced that "I am monkeypox." She is Republican monkeypox, you know. She is a walking, talking, warmongering, loathsome disease infecting the nether regions of the Republican Party, and her resounding rejection by the decent Americans of Wyoming demonstrates that we are curing the infection that is her kind. The Bill Kristols, the Jen Rubins, the Jeff Flakes, and the John McCains are gone, and we don't miss them. Miracle Whip Mitt will be gone next time. He won't be missed either, except by MSNBCNN and WaPo when they need a sitting senator to sell out the people who once had his yellow back.
I guess Liz can let those Lincoln chin whiskers grow now, you go girl.
***
When little Jason was growing up, he was asked what he wanted to be.
1. [ ] Fireman
2. [ ] Police officer
3. [ ] Astronaut
4. [X] Period Dignity Officer
Dundee man Jason Grant has been appointed as Scotland's first period dignity officer – a move that has sparked backlash from social media users. Grant's new role will see him travel around the region to discuss free access to period products and also have conversations about the menopause. His appointment comes as Scotland becomes the first country to introduce a law to widen access to free period products. However, critics on social media have said that the role should have gone to a woman. "So there's a first Period Dignity Officer now and of course it's a guy. Your gender studies hard at work," one user wrote. "I'm going to lie down. I don't want to live on this planet anymore."
I think most of us here tonight don't want you to be here anymore either.
***
If you gave me daily enrichment I would and could produce some far out there art.
Zoo auctions orangutan art as NFTs, $550 starting bid for first-of-its-kind conversation effort Friday is international orangutan day, and the Oklahoma City Zoo is marking it with a special occasion: an auction of 20 artworks digitally painted by Elok, the zoo's 21-year old orangutan. The works come in the form of NFTs, a type of unique digital collectible, that will be auctioned off on the NFT platform OpenSea until noon on Aug. 22. Elok painted the art pieces as a daily enrichment activity meant to keep him healthy and active. By using a modified paintbrush and an Xbox equipped with a sensor Elok painted a variety of colors on a digital canvas from his indoor habitat. In exchange, he got his favorite treats: popcorn, prunes, and animal crackers. Here is a digital painting made by Elok that the zoo is keeping but is similar to the 20 that will be up for auction on Friday:
***
Had I been a parishioner at this church and heard this sermon:
I hope I would have stormed out and not break a commandment by doing something I would later regret.
Pastor offers groveling apology after scolding 'cheap' flock: 'I'm not worth your Red Lobster money?' A Kansas City pastor chastised his "cheap" congregation for not gifting him an expensive watch during a sermon on "taking care of God's shepherd" and then issued a groveling apology after a video of it went viral.
***
***
This may fly at the Waffle House, but probably not too many other places.
Waffle House Manager Lets Customer Pay by Doing Dishes After She Jokingly Asked It's a scene we've all probably watched in multiple movies and shows: a customer is unable to pay their meal tab because they forgot/lost their wallet (like the kitchen scene in Pee-wee's Big Adventure with Pee-wee and Simone) and a character is forced to has to wash dishes and perform some tasks in the dining establishment in order to pay their tab.
***
I bet a dollar to a donut CBD knows the answer.
Who was the real Chef Boyardee? Sometimes, it's fun to live in the mystery. Even though one could find pictures that reveal the identities of celebrities like Daft Punk and Banksy on the internet, isn't it more interesting to leave the proverbial thread of their alter-egos dangling? I don't know about you, but I like leaving some questions unanswered.
***
Not feeling all that humanitarian tonight.
My answer to their complaint, too fvcking bad.
Electric vehicle owners are fed up with broken EV chargers and janky software
25
A JD Power survey finds that EV charging is still a huge mess A common complaint you hear from electric vehicle owners is about the sorry state of public EV charging: broken chargers, janky software, busted screens. But a lot of this is anecdotal, and it can be hard to find any rigorous studies that capture the current state of EV charging in the US. JD Power surveyed 11,554 electric vehicle and plug-in hybrid vehicle owners from January through June 2022 for its second annual Electric Vehicle Experience Public Charging Study. Despite big growth in the number of public EV chargers in the US, EV owners say the overall experience still sucks.
***
Is the USA under-policed and over-imprisoned?

A new paper, The Injustice of Under-Policing, makes a point that I have been emphasizing for many years, namely, relative to other developed countries the United States is under-policed and over-imprisoned. …the American criminal legal system is characterized by an exceptional kind of under-policing, and a heavy reliance on long prison sentences, compared to other developed nations. In this country, roughly three people are incarcerated per police officer employed. The rest of the developed world strikes a diametrically opposite balance between these twin arms of the penal state, employing roughly three and a half times more police officers than the number of people they incarcerate. We argue that the United States has it backward. Justice and efficiency demand that we strike a balance between policing and incarceration more like that of the rest of the developed world. We call this the "First World Balance." First, as is well known, the US has a very high rate of imprisonment compared to other countries but less well known is that the US has a relatively low rate of police per capita.
***
Come here little puppy.
At a Russian arms fair this week, a developer showed off their new creation, and the logical next step of the robot arms race: a Boston Dynamics-style dog robot with an RPG strapped to its back. A video uploaded by RIA Novosti, a Russian-state owned news agency, shows the robot in action, in which the robot tiptoes around before laying down on the ground, its RPG pointed forward. The robot itself is dressed in something akin to the black outfit of a ninja, its eyes, which are presumably cameras, peeking out.
***
A certain Steven Fields of Georgia will be taking very necessary math classes.
HULL, Ga. -- A northeast Georgia man has been sentenced for spending part of a $31,000 check that was mistakenly deposited into his bank account. Steven Fields, 18, was sentenced to 10 years of probation and is ordered to pay restitution to a 70-year-old victim of the same name who lives in the same small town. Madison County sheriff's officials said in March 2014 that Fields was charged with theft by taking after a bank teller accidentally deposited a check for about $31,000 into his account that was intended for another customer also named Steven Fields. After receiving the mistaken deposit, the 18-year-old withdrew $20,000 and then made $5,000 in purchases with his ATM card, ABC News reports. When he tried to take out more money the next day, the bank informed him of the error and called police.
***
The ONT Musical Interlude & Steak House Emporium
(Is there? You'll never know unless you click.)
&&&
On this day:17 Aug 1969
The final day of the 3 day Woodstock Festival took place at Max Yasgur's farm in Bethel, New York. Acts who appeared included Crosby, Stills Nash & Young, The Who, Jimi Hendrix, Ten Years After, John Sebastian, Sha Na Na, Joe Cocker, Country Joe and the Fish, The Band, Ten Years After, Johnny Winter and Paul Butterfield Blues Band. Over 186,000 tickets had been sold but on the first day the flimsy fences and ticket barriers had come down. Organisers announced the concert would be a free event, prompting thousands more to head for the concert. via thisdayinmusic.com
&&&
And because I wanted to..............
***
There are so many things wrong with this story.
Evil husband glued wife's vagina shut as he caught her cheating with four blokes Dennis Mumo admitted to police that he sealed his wife's vagina shut after finding messages she'd been sending to other blokes, arranging to meet when he was out of town
***
Oh yeah, that ankle monitor.
Genius Award Winner.
A Georgia murder suspect was tasered and arrested after cussing out a McDonald's manager and calling the police over cold fries after they refused to remake his food. Antoine Sims, 24, of Lawrenceville, was arrested by the Kennesaw Police on Friday after he and a McDonald's manager both called the cops after getting into an argument over cold fries. Sims, who was wearing an ankle monitor, had an outstanding warrant for his arrest for failing to appear in court for a 2018 homicide. He is accused of setting a car on fire with a woman's body in it in October of that year.
***
Who sent these cops? On the bright side we have
Tonight's Feel Good Story of The Day.
An 8-year-old girl selling lemonade near a food festival had her operation shut down by police after they received a complaint. Asa Baker was selling lemonade in an alley outside the business where her father works near in Ohio when officers arrived. Annoyed they were forced to step in and follow the law, the police officers are said to have given the youngster $20 - about £16.50 - so she could pay for the permit she needed. Alliance Police Lieutenant Don Wensel told WJW–TV in Ohio that police received a complaint from festival organisers. Katrina Moore, Asa's mother, said: "I could definitely tell he did not want to shut her down, but, I mean, you get a call, he has to do it.
***
Tonight's ONT has been brought to you by the Old Adage, Close Enough For Government Work.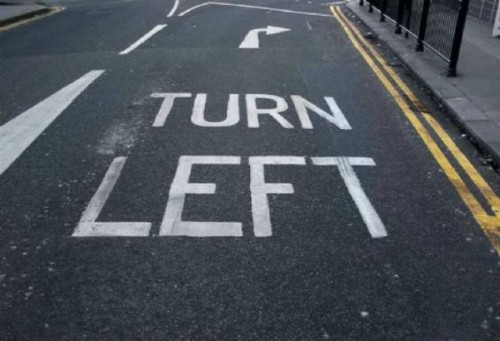 Notice: Posted with permission by the Ace Media Empire and it's redheaded step child, AceCorp, LLC. No Schnauzers were injured in the production of this ONT.
Posted by: Misanthropic Humanitarian at
09:40 PM
MuNuvians
MeeNuvians
Polls! Polls! Polls!
Real Clear Politics
Gallup
Frequently Asked Questions
The (Almost) Complete Paul Anka Integrity Kick
Top Top Tens
Greatest Hitjobs
News/Chat