Monday Overnight Open Thread (8/1/22)
***
The Quotes of The Day
Quote I "In our days, a bishop is being arrested and interrogated as if he was a foreign agent, while Hamas leader Ismail Haniyeh is received with full honor."Lebanese political analyst Joseph Abu Fadel
Quote II "We stand by Serbs living in Kosovo. We believe that [the demands of Kosovo's authorities] are absolutely unfounded,"Kremlin's spokesman Dmitry Peskov
Quote III "I am proud to announce that the Sports Betting Conference Committee has reached an agreement on legislation that will legalize wagering on professional and collegiate sports in Massachusetts, bringing the immense economic benefits of a legal sports betting industry to MA," Massachusetts Speaker of The HouseRon Mariano
Translation = I made out like a bandit.
*
Quote IV "This fine is twice the cost of an airfare to Bali, but I have no sympathy for people who choose to disobey Australia's strict biosecurity measures, and recent detections show you will be caught." Australia's Murray Watt, minister for agriculture, fisheries and forestry
Biosecurity? Lighten up Francis
***
He was against taking out Bin Laden, why should I believe he wanted Al Qaeda leader Ayman Al Zawahri taken out?
President Biden announced Monday that the U.S. government killed the leader of al Qaeda, Ayman Al Zawahiri in a "successful" counterterrorism operation in Afghanistan that removes the terrorist from the battlefield "once and for all," and degrades the terror network's ability to operate. The United States government, on July 30 at 9:48 p.m. ET, and 6:18 a.m. Kabul time, undertook a "precision counterterrorism operation," killing Al Zawahiri, who served as Usama bin Laden's deputy during the 9/11 attacks, and as his successor in 2011, following bin Laden's death. Biden, in an address to the American people, Monday night said "justice has been delivered," and warned those that seek to do harm to the United States.
Or is this some misdirection Bullshit to take our mind off $2.50 loaf of bread?
***
You go Gavin, fight the stigmatization.
SACRAMENTO, Calif. (AP) — California's governor on Monday declared a state of emergency to speed efforts to combat the monkeypox outbreak, becoming the second state in three days to take the step.
***
Well of course he is mentally ill.
The man who authorities say planned to assassinate Justice Kavanaugh in a bid to impact the Roe v Wade decision identified as a transgender female called Sophie, according to court documents. Nicholas Roske traveled to Kavanaugh's home after the address was leaked by leftists on social media armed with a gun and a knife. A transcript of a conversation Roske had on Reddit confirms that he actually planned to kill at least three Supreme Court judges in a bid to "stop roe v wade from being overturned" and permanently alter the balance of the court in favor of liberals.
***
President Trump is attempting to be cute. And I for one wish he would play golf and chase his wife around his mansion.
On the eve of the hotly contested U.S. Senate primary election in Missouri Tuesday, Former President Donald Trump has finally announced his endorsement. "There is a BIG Election in the Great State of Missouri, and we must send a MAGA Champion and True Warrior to the U.S. Senate, someone who will fight for Border Security, Election Integrity, our Military and Great Veterans, together with having a powerful toughness on Crime and the Border," Trump said in a post on Truth Social Monday afternoon. "We need a person who will not back down to the Radical Left Lunatics who are destroying our Country."
***
And I got banned from Twitter for asking Juan Williams if he was "fucking retarded". I guess having a time out for asking Jake Tapper #LearnToCode.
***
An early entrant for
Tonight's Feel Good Story of The Day.
A woman in Chicago confronted a group of thieves trying to steal her car and ended up using her concealed carry firearm to defend herself after they pulled a gun on her. She shot one of the thieves in the neck while the others ran off.
***
I would love to know the
Full Story
behind this.
Wouldn't you?
A disgruntled excavator operator who allegedly got fired by their employer recently took revenge by destroying several luxury homes in Ontario's exclusive Muskoka Marina. A 59-year-old man has been charged with mischief and slapped with a $5,000 fine after a viral video circulating online showed him using an excavator to severely damage several properties in Muskoka Marina, a popular summer retreat of the rich and famous in Ontario. Police officers who arrived on the scene just after 9 p.m. on July 21st discovered "significant damage" to the marina on Lake Rosseau in Muskoka Lakes Township, but no suspect. It was only after a video recorded by a local went viral on Twitter that the 59-year-old perpetrator was identified. He is now scheduled to appear in court and risks spending time behind bars.
Can't you just hear this in the Canadian's nicest voice, "Fvck it, eh?"
***
How does it feel to wake up a lying, stupid, Affirmative Action pick?
Just ask White House press secretary Karine Jean-Pierre. Or not, she's too stupid to realize any of her attributes.
Fox News White House correspondent Peter Doocy pressed White House press secretary Karine Jean-Pierre about the raise in taxes in the Inflation Reduction Act of 2022. Doocy asked Monday if President Joe Biden will rescind his support for the Inflation Reduction Act, a budget reconciliation bill proposed by Senate Majority Leader Chuck Schumer and Democratic West Virginia Sen. Joe Manchin, given that Biden promised not to raise taxes on anyone making $400,000 a year.
***
If the dictionary had a illustration for the term
"Bitch"
"Wretched woman":
Florida Democrate Lois Frankel's photo would be there.
Suck it up buttercup.
***
If there are any Horde members over in the UK, please tell your Overlords they are a bunch of pussies, they talk like fags and their shit is retarded.
UK Vet arrested for causing anxiety. FFS!
his is the moment an army veteran was arrested by police for 'causing anxiety' after retweeting a picture of a swastika made out of Pride flags on social media. Darren Brady, 51, has slammed Hampshire Police for 'impeding his right to free speech' after he was placed into handcuffs on Friday at his home in Aldershot for sharing a meme. Footage of the arrest was widely shared on social media and showed an officer who told Mr Brady he was being apprehended because his post had 'caused anxiety' and been reported to authorities. The image Mr Brady retweeted was of a swastika that had been digitally manipulated and was made out of four LGBT pride flags. In the video, shot on a mobile phone, Mr Brady can be heard asking the three police officers: 'Why am I in cuffs?' One officer responds: 'It didn't have to come to this at all.'
I bet these cops would fit in at the Uvalde, TX police department.
***
Lake Superior, Salt & Shark Free.
Huge sharks seen in shallow waters as terrified onlooker screams 'get out' at swimmers Dramatic footage shows two large sharks in very shallow waters right by the surf of a Florida beach - the same day another swimmer in the state fell victim to a suspected attack
No, I'm not an employee of The Lake Superior Chamber of Commerce. Just an observation about that Great Lake.
***
Crazy stunts in a 3rd World Country, what could go wrong?
On the bright side, at least he was with her when she passed.
"My wife was crushed before my eyes," said Alexander Tkachenko. Yevgenia Leontyeva, 33, had been reluctant to make the leap from a hotel rooftop, even though she had done so before. The mother-of-three let her female friend go first, and this 'rope free-flying' leap was successful, a court was told in Karaganda, Kazakhstan. Witnesses said Yevgenia had appeared "afraid" - but they heard instructor Alexander Muznikas, 33, urging her to jump.
***
Whey you're a parent with a child on an air flight:
Is it that damn hard to watch your tax exemption child? Obviously it is.
Kid Secretly Watches Deadpool On Another Passenger's Screen, Gets Scared And Starts Crying, Mom Loses It Surviving a flight on a packed plane, especially when there's serious air travel chaos going on in the world right now, can be a daunting mission. Luckily, a can of Coke, headphones, and a movie you downloaded on your phone can make it if not exactly enjoyable, then pretty much bearable.
SMOD, when are you on your way?
***
Just because you finish at the bottom of your medical school doesn't mean you can't strike it rich. At least until you are arrested.

CLEARWATER, Fla. (CBS12) — Investigators say a doctor in central Florida preyed on addicts for years by writing hundreds of fraudulent prescriptions. The Pinellas County Sheriff's Office said Dr. Neelam Uppal, 62, even sold illegitimate prescriptions for Promethazine Codeine Syrup and Oxycodone to undercover narcotics detectives, without examining them or speaking to them. Detectives paid $650 in cash for each codeine syrup prescription and $450 in cash for each Oxycodone prescription. Detectives believe she sold more than 550 of these prescriptions since January.
***
***SNORT***
A Seattle activist was upset that the city swept a dangerous encampment. In response, she offered up her own home for the homeless to sleep in. Hours later, she reportedly regretted that decision. City workers cleared an encampment in SoDo that created dangerous, untenable conditions for both residents and nearby businesses. Activists, socialist city councilwoman Tammy Morales, and staff at The Seattle Times complained this move was taken "during a heatwave." Apparently, you're supposed to keep vulnerable people outside to suffer in the scorching heat, rather than bring them into air conditioning, offering them access to electricity and clean, running water.
The ONT Musical Interlude & The Poncho Emporium
Born on this day: August 1, 1959 - Joe Elliott
Joe Elliott, vocals, Def Leppard, who had the 1987 UK No.6 single 'Animal' and the 1987 world wide No.1 album Hysteria 1988 and the US No.1 single 'Love Bites'. As one of the world's best-selling music artists, Def Leppard have sold more than 100 million records worldwide. via thisdayinmusic.com
&&&
Born on this day: August 1, 1942 - Jerry Garcia
American singer-songwriter and guitarist Jerry Garcia, the Grateful Dead. He was ranked 13th in Rolling Stone's "100 Greatest Guitarists of All Time" cover story. Garcia also founded a variety of side projects, including the Saunders–Garcia Band, the Jerry Garcia Band, Old and in the Way, the Garcia/Grisman acoustic duo, Legion of Mary, and the New Riders of the Purple Sage. Garcia died from a drugs-related heart attack on 9 August 1995. via thisdayinmusic.com
***
No need to have "Faith" to be cured. Only money is required.
Genius Award Winner.
A Floria man accused of selling toxic industrial bleach as a coronavirus and cancer cure through his church has been extradited to the United States after being arrested in Colombia, according to local NBC station News channel 8 reports.
***
Modern medicine.
Tonight's Feel Good Story of The Day.
SURGEONS USE VR HEADSETS TO SEPARATE CONJOINED TWINS
IT WAS "JUST REALLY MAN-ON-MARS STUFF." The real-life surgery took 27 hours and over 100 medical personnel in total. Fortunately, everything went according to plan and the twins are reportedly recovering well.
***
Tonight's ONT has been brought to you by Double Take.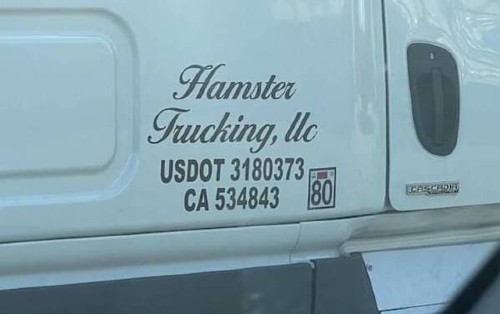 Notice: Posted with permission by the Ace Media Empire and AceCorp, LLC. No extra charge
Posted by: Misanthropic Humanitarian at
09:50 PM
MuNuvians
MeeNuvians
Polls! Polls! Polls!
Real Clear Politics
Gallup
Frequently Asked Questions
The (Almost) Complete Paul Anka Integrity Kick
Top Top Tens
Greatest Hitjobs
News/Chat