Monday Overnight Open Thread (6/20/22)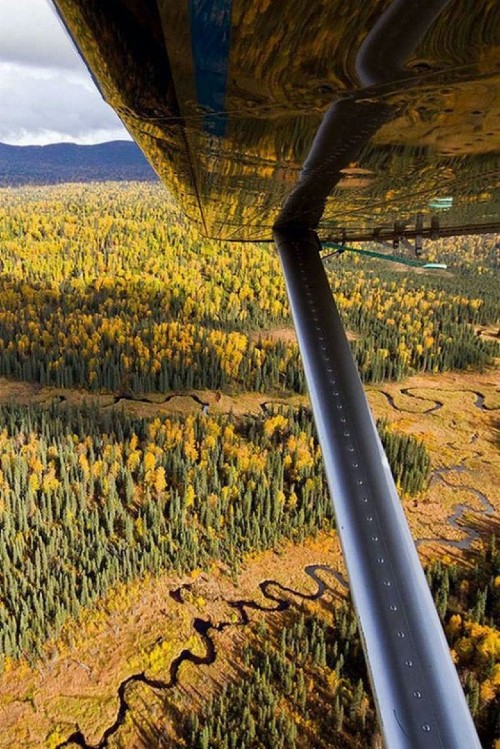 ***
The Quotes of The Day
Quote I "The general public is not aware of the degree to which unions control the Democratic Party. One does not need to speculate on this point," Elon Musk
Quote II "The majority of people in America get their information from the news, but the news only really pays attention to these extreme outlier attacks. They are deadly and horrible, but they are not very common. But it is what we see in the news and that creates the perception that this is the biggest problem." Joel Capellan, a criminology professor at Rowan University
Quote III "And so I think to determine whether justice was done in this case you're going to have to wait and see how it all comes out on the civil side of things and then through the NFL on the administrative side of things. And people will then determine whether that's justice."Harris County District Attorney Kim Ogg
But don't dare call the January 6th event in D.C. a "dust-up".
***
11 - 82 year old men hardest hit.
A device that can detect when a man is watching pornography by "reading his mind" has been developed in China, according to the research team in Beijing behind the project.
The device, which could speed up the work of censors trying to spot indecent images on the Chinese internet, is worn on the head by the subject and can pick up a spike in the brainwaves triggered by explicit content, according to the researchers.
***
Rhetoric much?
Hours after former Missouri Gov. Eric Greitens released a video saying he would hunt members of the Republican party who he considered not conservative enough, the Republican floor leader of the Missouri state Senate said he had contacted law enforcement. "We have been in contact with the Missouri Highway Patrol and hope that former Gov Greitens finds the help he needs," Senate Majority Leader Caleb Rowden posted on Twitter Monday. "Anyone with multiple accusations of abuse toward women and children should probably steer clear of this rhetoric."
***
Well now they will never have that chance to turn their lives around.
Awww shucks.
The resident of a Connecticut home fatally shot a pair of male teenagers — 15 and 16 — who forced their way into the East Hartford residence last week and physically attacked the resident, police told WTIC-TV. What are the details?
Police said the unnamed teens were shot in the living room, the station reported. The incident took place early Thursday morning, CT Insider said. Police were called to the home just after midnight, WTIC noted. Police added to WTIC that the teens were rushed to hospitals, where they were pronounced dead.
Great gun control, resident hit both targets.
***
***
There is no such thing as "Free Love".
A man has revealed he's splurged an eye-watering £9,000 on his wives for Valentine's Day in Brazil. Arthur O Urso made headlines when he married nine women to celebrate "free love". He recently went through a divorce with one of his wives as he now has a total of eight special women in his life. Now to celebrate his love for them, Arthur decided to buy them gifts for Brazilian Valentine's Day which took place on June 12.
***
The next John McCain is TX Rep. Dan Crenshaw. And he has the temper to prove it.
Representative Dan Crenshaw (R-TX) was confronted by conservative activists for his controversial stances regarding "red flag laws" and using American tax dollars to fund Ukraine's war effort against Russia, as well as his connections to the World Economic Forum (WEF). Among those who confronted the Congressman was Alex Stein, a prominent YouTuber and conservative activist. Stein is also a delegate for the Texas State legislature.
When confronting Crenshaw, Stein called him "Eyepatch McCain" and "Globalist RINO", a dig at Crenshaw's neoconservative foreign policy stances and moderate stances on cultural issues affecting Americans. Stein even likened him to late Senator and GOP Presidential nominee John McCain.
***
Could this be part of America's problems? My short answer is "Yes."
Number of Americans who believe in God drops to historic low: Poll
Gallup found belief in God has plummeted most among the left, Democrats
***
When will this maligned and slandered bakery receive their due recompense?
Gibson's Bakery Moves To Collect On $36 Million Surety Bond, Oberlin College Seeks Stay In Ohio Supreme Court
Under the plain wording of the Surety Bond, Zurich American appears to owe the Gibsons the money, and what happens then is between Zurich American and Oberlin College.
***
Nothing to see here. Move along, please.
On Sunday, Breitbart reported the liberal pro-abortion terrorist group, "Jane's Revenge," announced what it called a "Night of Rage" set for the day the Supreme Court overturns the 1973 Roe v. Wade decision. "Within the month we anticipate a verdict will be issued that overturns Roe v. Wade, setting in motion an evisceration of abortion access across the so-called United States," the organization stated in a manifesto posted to the Anarchist Library using the topics of "anarcha-feminism," and "armed struggle."
***
The ONT Musical Interlude & Kimchi Emporium
Born on this day: June 20, 1942 - Brian Wilson
Brian Wilson American singer, songwriter with The Beach Boys who scored the 1966 UK & US No.1 single 'Good Vibrations', plus over 25 other UK Top 40 singles. The 1966 classic album Pet Sounds is widely considered to be one of the most influential albums in music history. Wilson released and toured the 'lost' Beach Boys Smile album in 2004. via thisdayinmusic.com
&&&
Born on this day: June 20, 1954 - Michael Anthony
Michael Anthony, American bassist who has worked with Van Halen and other acts. Anthony markets a line of hot sauces and related products named Mad Anthony. He has a number of custom-made bass guitars, including a Jack Daniel's model shaped like a whiskey bottle. via thisdayinmusic.com
***
Always plan your trip ahead. It will save you time and a
Genius Award Winner award.
BROWARD COUNTY, Fla. – Dashcam video shows a van being hauled by a truck smashing into an overpass in Broward County. The video taken by a Local 10 News viewer happened around 10 a.m. Sunday near the Interstate 95 onramp from Interstate 595. The white van appears to be hoisted up too high before it crashed into the overpass and came crashing down onto the roadway. "Boom. There was a cloud of dust, it looked like the whole thing exploded," said Brian McConnell, who witnessed the crash. Other drivers had to swerve away to avoid being hit by debris. "It was chaos," McConnell said. "It happened in a split second."
***
When you are 5 your world is pretty small. This kid gets "it".
Tonight's Feel Good Story of The Day.
In the United States alone, there are approximately 135,000 children that are adopted every year. I'm sure every single one of those have their own personal story to tell. But one five-year-old wanted to share this special moment with all of his classmates. He invited his entire kindergarten class to his adoption hearing at the Kent County courthouse in Michigan.
***
Tonight's ONT has been brought to you by Interesting Rides.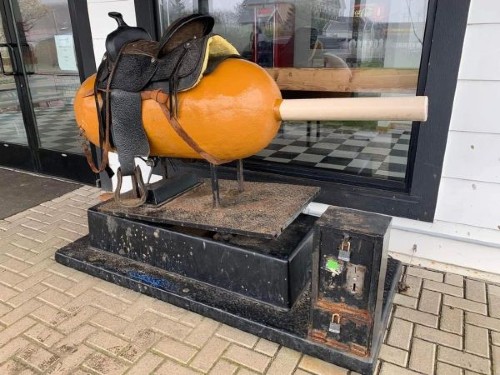 Notice: Posted with permission by the Ace Media Empire, AceCorp, LLC & Mis. Hum. Enterprises. ONT Tips, loose change, drink tokens and burner phones to petmorons at gmail dot com. Complaints? 1-800-Bite Me.
Posted by: Misanthropic Humanitarian at
10:03 PM
MuNuvians
MeeNuvians
Polls! Polls! Polls!
Real Clear Politics
Gallup
Frequently Asked Questions
The (Almost) Complete Paul Anka Integrity Kick
Top Top Tens
Greatest Hitjobs
News/Chat