Sunday Overnight Open Thread (1/16/22)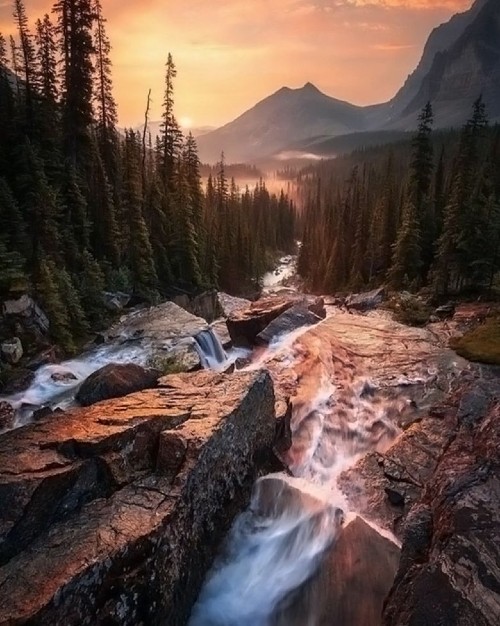 ***
The Quotes of The Day
Quote I
"It is profane, offensive and disturbing and in no way reflects our University or its values."
Ferris State University President David Eisler
Quote II "They use the virus to attack our liberties, even though everything they told us about the virus has been wrong." Rep. Jim Jordan (R-OH)
Quote III "The situation is dire up here and the city just refuses to let us open. It's heartbreaking knowing there's people out there." Richard Wilkinson, the pastor of Gloversville's Free Methodist Church
***
I'm glad newspaper editorial boards aren't in charge of public policy.

Utah's Largest Newspaper Calls For Unvaxxed To Endure Draconian Lockdowns Enforced By National Guard SUNDAY, JAN 16, 2022 - 01:07 PM
The editorial board of Utah's largest newspaper - the Salt Lake Tribune - which is controlled by the family of former Governor Jon Huntsman Jr., has called for the deployment of the National Guard "to ensure that people without proof of vaccination would not be allowed, well, anywhere."
I guess they missed the recent SCOTUS decision.
***
No word if Uncle Oat Meal Brains Biden will reach out to those pesky practicing Joos.
On Saturday, a man believed to be Muhammad Siddiqui took hostages at Congregation Beth Israel Synagogue in Colleyville, Texas, during Shabbat services. Siddiqui claimed Aafia Siddiqui, who was convicted in New York of trying to kill U.S. military personnel, was his sister. According to a tweet from White House Press Secretary Jen Psaki, Biden "has been briefed about the developing hostage situation in the Dallas area. He will continue to receive updates from his senior team as the situation develops. Senior members of the national security team are also in touch with federal law enforcement leadership."
We all know if a white man had entered an inner city black church and had held hostages we would have never heard the end of it.
I guess I was wrong. It wasn't Muslim vs. Jew hate.
The FBI says so.
The Federal Bureau of Investigation (FBI) claimed Saturday that an attack and hostage-taking by an armed Islamic terrorist at a synagogue near Dallas, Texas, was "not specifically related to the Jewish community," prompting criticism online. The terrorist burst into the sanctuary during a Sabbath service at Congregation Beth Israel in Colleyville, Texas, and took several members of the community hostage, including the rabbi, before being killed by the FBI in a raid Saturday evening.
***
Paul Joseph Watson takes a look at The Decay of The USA.
NSFW-Language
***
If I already didn't love in "Paradise" I might just pack my bags and move.
Free land, cable and beer: Minnesota's tiny goose capital wants you to move there
Attention waterfowl hunters who dream about moving closer to marshlands north and west. The goose capital of Minnesota will award you seven-tenths of an acre inside its city limits if you move there and build a house. That's right: Zero down, zero interest and zero payments on a roomy 100-by-300-foot lot in Middle River, a town of 300 people set between Agassiz National Wildlife Refuge and the state's well-known Thief Lake Wildlife Management Area. That's a combined 182 square miles of breeding grounds and habitat for ducks, geese, shorebirds, song birds, raptors, deer, bear, wild turkeys, grouse, wolves and more
I've driven through this community, beautiful country.
***
It never has been easy leaving childhood to adulthood.
Of course the Chinese Kung Flu makes it worse.
SURVEY: Anxiety, depression are rising among college students
A new survey found that college freshmen in the United Kingdom and Canada are experiencing depression and anxiety at higher rates due to COVID-19.
The findings have implications for American college students.
***
The Democrats scream for transparency.
But we know this proposed law will never see the light of day while the Dems hold the majority in both houses as well as the White House.
U.S. Sen. Roger Marshall, R-Kan., published White House chief medical adviser Anthony Fauci's unredacted financial records and accused him of being misleading when he told the Senate his financial disclosure forms were publicly available. While Fauci's financial disclosure documents can be requested from the National Institute of Health, they aren't listed in the same searchable database as many other federal officials. REPUBLICAN SEN. MARSHALL PLANS TO INTRODUCE 'FAUCI ACT' AFTER DOCTOR CALLED HIM A 'MORON'
Fauci is "more concerned with being a media star and posing for the cover of magazines than he is being honest with the American people and holding China accountable for the COVID pandemic that has taken the lives of almost 850 thousand Americans," Marshall told Fox News Digital in a statement.
***
Train robberies were a thing of the past. But not now.

As if there weren't enough Joe Biden calamities, now it's pirate attacks? Another Joe Biden calamity we've never seen before is now upon America. Piracy. We've got pirate problems now. Comparable to our border, our unguarded interstate rail trade is facing unprecedented robberies as its cargo moves to its destinations. It's literally being raided, pirate-style, by likely the same gangs that have raided retail stores with zero fear of prosecution. Why raid a mere store when you can get the whole freight train of goods and get away with it? America's freight trains carrying goods are now under attack.
***
If I ever make it to New York City I know one place I won't be dining at.
It has been said there can be no romance without finance, but at a forthcoming New York City seafood restaurant there will be no fish without fintech. Flyfish Club, an eatery the VCR restaurant group plans to open in early 2023 at an unannounced location that "has iconic views of New York City", per a promo video, will require guests to show proof of membership in the form of an NFT (non-fungible token) in order to enter. Though it is being marketed as the world's "first NFT restaurant", once inside members will be expected to pay US dollars to consume fungible fish. The memberships come in two tiers, with standard membership tokens sporting an artistic rendering (uncredited) of a handsome yellowfin tuna, while the more exclusive tier giving the member access to the club's private omakase room features tokens with renderings of various sushi and sashimi dishes that will presumably be offered therein. The first drop of 1,151 memberships sold out within hours, while another 350 were gobbled up in a private sale in December, according to Nation's Restaurant News. Standard memberships, priced in Ethereum, were initially sold for ETH2.5 (around $7,900), while omakase memberships were offered for ETH4.25 (around $13,485).
***
But is Ely, Minnesota the same as southern Australia?
South Australia breaks record by running for a week on renewable energy
South Australia sourced an average of just over 100 per cent of the electricity it needed from renewable power for 6½ days leading up to December 29 last year – a record for the state and perhaps for comparable energy grids around the world. The state's previous record was just over three days, says Geoff Eldridge, an energy analyst who runs the website NEMlog.com.au, which tracks the operations of the National Energy Market covering Australia's east-coast states and South Australia.
***
Yuck Thanks, but no thanks.
Called Beyond Fried Chicken, the bucket of nuggets contain a non-meat 'chicken' that was developed by the Beyond Meat company. Created exclusively for KFC, the company says it is "packed with delicious flavor and the juicy satisfaction that you'd expect from KFC."
"The mission from day one was simple – make the world-famous Kentucky Fried Chicken from plants," said Kevin Hochman, president, KFC U.S. "And now over two years later we can say, 'mission accomplished.'"
***
There appears to be a lack of common sense.
World wide.
More than 23,000 sign petition to reinstate female bus driver who was sacked for being 'too short' – after 34 YEARS in the job
Bus company Go North West changed the position of their buses' wing mirrors
This meant Tracey Scholes could not use them while keeping her feet on pedals
Mrs Scholes was offered different role in the company but it came with lower pay
She declined and was given notice before launching an appeal to keep her hours
Petition launched to support her has now garnered more than 23,000 signatures More than 23,000 people have signed a petition in support of a five-foot bus driver who was sacked because she could not use the wing mirrors safely. Mother-of-three Tracey Scholes, 57, was one of the first female bus drivers in Manchester and has driven buses for 34 years. But when Go North West changed the position of their buses' wing mirrors, the 57-year-old widow had to lean around a pillar to see them, meaning she could not keep her feet on the pedals.
***
The ONT Musical Interlude
On this day: 16 Jan 2000
American singer Will Jones died aged 71 from the effects of diabetes. He is best known as the bass vocalist for The Coasters and The Cadets. The Cadets' biggest hit was 'Stranded In The Jungle' and his bass vocals can be heard on The Coasters' hits 'Yakety Yak' and 'Charlie Brown.' He also sang lead on The Trammps' cover version of 'Zing! Went the Strings of My Heart'. via thisdayinmusic.com
&&&
Born on this day: 16 Jan 1946
Ronnie Milsap, country music singer and pianist. He became country music's first well-known blind singer, and one of the most successful and versatile country "crossover" singers of his time scoring the crossover hits, 'It Was Almost Like a Song,' 'Smoky Mountain Rain,' and 'Stranger in My House.' He is credited with six Grammy awards. via thisdayinmusic.com
***
When will they learn that Social Media is not your friend and there are cameras everywhere?
Genius Award Winner.
Detectives arrest suspected Rochester Hills bank robber in Garden City after using vehicle to track him down
***
Life.
Tonight's Feel Good Story of The Day.
1lb Premature Baby Born at 22 Weeks and Saved by Sandwich Bag Thrives: 'Little Miracle' A premature baby whose mom managed to carry on until the 22-week threshold before giving birth is now thriving. When baby Eris entered the world at 22 weeks and five days, she weighed the same as a small can of soup at 1 pound 1 ounce. She was placed straight into a plastic bag to keep her vital organs warm, preventing the risk of hypothermia. Cayce Lee, 37, and her husband, Dennis, 35, from Lewisville, North Carolina, prepared to say goodbye to their preemie daughter on more than one occasion during the 254 days in the neonatal intensive care unit (NICU).
***
Weekly commenter stats for week of 1-16-2022

Top 10 commenters:
1 [509 comments] 'TheJamesMadison, Searching with John Ford' [71.45 posts/day]
2 [467 comments] 'Wolfus Aurelius'
3 [419 comments] 'AlaBAMA '
4 [413 comments] 'Cat Ass Trophy'
5 [405 comments] 'Christopher R Taylor'
6 [379 comments] 'CN...FJB'
7 [376 comments] 'Joe Mannix (Not a cop!)'
8 [372 comments] 'Skip '
9 [345 comments] 'Anna Puma'
10 [340 comments] 'G'rump928(c) ' Top 10 sockpuppeteers:
1 [159 names] 'John Lee Miklos-Hooker' [22.32 unique names/day]
2 [67 names] 'Count de Monet'
3 [60 names] 'Duncanthrax'
4 [52 names] '18-1'
5 [47 names] 'OrangeEnt'
6 [46 names] 'Notorious BFD'
7 [40 names] 'Just Wondering'
8 [38 names] 'Cicero (@cicero43)'
9 [37 names] 'Axeman'
10 [35 names] 'Capital Eff'
***
Tonight's ONT has been brought to you by The Rules of The Road.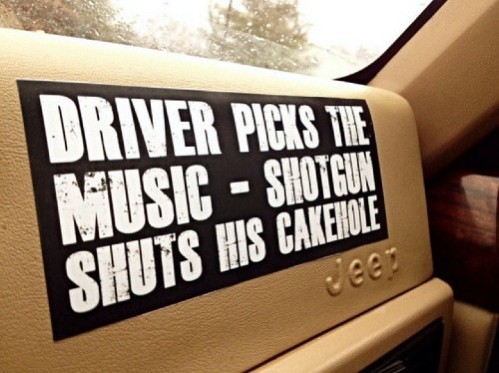 Notice: Posted with permission by the Ace Media Empire and AceCorp, LLC. No hamsters were injured in the production of this fabulous treat.
Posted by: Misanthropic Humanitarian at
10:00 PM