Monday Overnight Open Thread (10/25/21)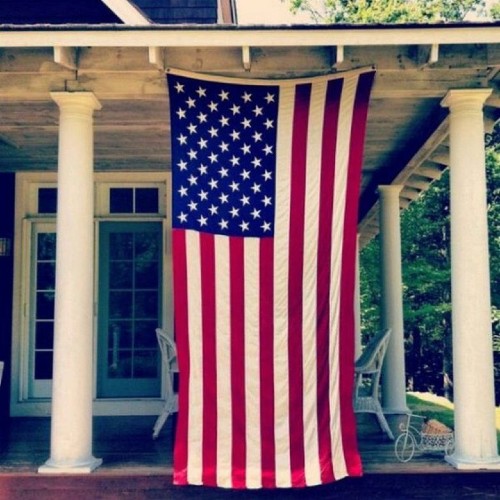 ***
The Quotes of The Day
Quote I "It was obvious they were meant for each other. It was a pretty powerful reunion. She was very happy." Somersworth Capt. Tim Mclin
Quote II "You don't have a real cannabis industry if the dominant portion of it has no interest in being legal. There's no other regulated industry in the world that I know of that operates like that." Adam Spiker, executive director of the Southern California Coalition, a cannabis trade association
Quote III "Nothing in the world can take the place of Persistence. Talent will not; nothing is more common than unsuccessful men with talent. Genius will not; unrewarded genius is almost a proverb." President Calvin Coolidge
Quote IV I'm with H.L. Mencken on this. Voters deserve to get what they wanted. And they deserve to get it good and hard. For more than a few suburban and NeverTrumper Republicans, I suspect that is precisely how they are getting it at the moment. Whether they can admit as much, to others or to themselves, is a separate question. James Allan
Quote V "They're talking about their sources and sources and quoting sources, but not giving names, so that just reminds me of the whole Russian collusion lie, and the type of language that Adam Schiff uses when he's talking about sources," Rep. Marjorie Taylor Greene (R-GA)
U of VA rape scandal anyone?
***
Is it real or is it satire?
Fauci Hopes His Experiments On Puppies Will Distract Everyone From Experiments He Performed On Humanity For Past 18 Months
***
I guess when you are suffering from diminished mental capacity general cleanliness is the first thing to go.
Unmasked Biden Coughs Into Hand On Stage, Gets In People's Personal Space And Touches Masked Audience Members
Biden continues to practice a different form of conformity with health recommendations than he preaches
***
Someone needs to get a life and learn
to play nice with others. Pizza driver shoud have just smiled and giggled knowing his guy "won".
Watch: Pizza-Delivery Guy Has Meltdown, Goes Bonkers On Driver With Trump Flag
***
What isn't a lie that comes out of Terry MAuliffe's mouth? And no, his lack of a gag reflex has nothing to do with the answer.
Terry McAuliffe In 2009: 'Too Many People Stay In Politics Too Long,' Career Politicians Should 'Go On And Do Something Else'
"Let's continually bring new people into politics with lots of new ideas, it's good for the process, it'd be great for Virginia, it'd be great for this country."
***
Who knew dog walking wasn't a safe activity?
A dog walker's face swelled to twice the size and was covered in enormous boils after she accidently brushed against a toxic plant. Christina Sabine, 26, woke up to find her skin blistered 'like it had been doused with acid'. The artist said she was in so much she couldn't walk and was rushed to hospital for treatment. Doctors said she most likely brushed against toxic giant hogweed while out walking her two dogs, Mocha and Latte.
***
True conservatives have always been the target of lies, ridicule and hate. In my lifetime Goldwater had the mushroom cloud ad launched against him. Reagan was "the old man we elected king" and would cause WWIII. Bush I had the worst economy in 50 years and Bush II was Hitler reincarnate. Trump was so loathed that it was nothing short of a mutiny in D.C. As a decent citizen I wouldn't make fun of Alec Baldwin's negligent act because of the Golden Rule. And as a Christian I am supposed to forgive my enemies and not hold grudges. I have not really commented on the Baldwin gun mishap.
Am I supposed to be sorry for Alec Baldwin? Am I to show sympathy to him. Kurt Schlichter takes a serious look at 'The Alec Baldwin Conundrum'
Alec Baldwin got to play his dream role last week, and unfortunately for an innocent woman, it was a method-acting version of Ted Kennedy. Now, you note that I am mocking a guy whose probable gross negligence killed a lady and maimed a man, and this raises an important question – do we really want to live in a world where our reaction to a tragedy caused by an enemy is not sorrow and compassion but mockery? It doesn't matter what we want. We do live in such a world, in large part due to the likes of Alec Baldwin. Besides his scuzzy abuse of the people – notably women – in his orbit, he is a particularly loathsome social media presence, and as a result, conservatives are gleefully resurrecting his old tweets about guns and his wish for them to be used on his many, many enemies in the wake of his horrible act. There are many, many such tweets. I am not a believer in karma and do not fear it, but I do try to keep a respectful distance from irony. Note that arguments that this somehow hurts the families of the victims are weak – "My beloved relative has died – I shall seek solace on Twitter" seems far-fetched. Moreover, the families might be mortified to see people taking apart the architect of their pain? Doubtful. If anything, the practical effect of slamming Six Gun Alec is making people think, "Gosh, better not play with firearms lest people on Twitter roast me."
***
Yeah, yeah everything is bigger in Texas. The Dominica rainforest:
Gives them a run for its money when it comes to snakes.
In the footage, the astonished man filming can be heard saying: "My mother, what?" The snake, which is at least 10-feet long, is alive as it's lifted by the digger. Since it was uploaded to social media last week, the video has been viewed millions of times. Reddit users expressed their amazement at the size of the beast. One said: "That looks like some world record s**t." Another posted: "For real. That thing's actually jumbo."
***
Strip their titles?
I say kick their sorry asses back to the UK.
Rep. Jason Smith (R-MO) is calling for Prince Harry and Meghan to lose their royal titles over Meghan's letter to Schumer and Pelosi arguing for paid family leave. Smith argues the two should be stripped of their titles due to "interference in U.S. politics." In addition, members of the British royal family are expected to maintain political neutrality.
***
The ONT Is Always Looking Out For YouTM
Good news: You don't need to rake your leaves. Experts explain why Autumn is upon us, and that might mean the leaves in your yard are starting to change color and fall to the ground. But if you were planning to add raking the yard and bagging up leaves to your weekend to-do list, think again. Experts say raking and removing leaves can be worse for your yard – and for the planet, too. Leaving at least some of the leaves in your yard can help fertilize your grass and other plants, provide shelter for animals and even reduce emissions from landfills. Here's what you need to know about managing the leaves on your lawn this fall.
***
It has to be safe, it comes with parachutes.
GUANGZHOU, China — HT Aero, an affiliate of Chinese electric vehicle maker Xpeng, publicized a flying car on Sunday that it says can also drive on roads. The company says it plans a rollout in 2024. The car is not yet commercially available. And HT Aero said the final design might change. HT Aero's vehicle will have a lightweight design and a rotor that folds away, the company said. That will allow the car to drive on roads and then fly once the rotors are expanded. The vehicle will have a number of safety features including parachutes, the company said. HT Aero is backed by Xpeng and its founder He Xiaopeng. The company raised $500 million last week from a number of outside investors including high-profile venture capital firms.
***
The ONT Musical Interlude
On this day: 25 Oct 2014
Jack Bruce, best known as one third of Cream died of liver disease aged 71. Bruce played bass, sang and was the principal songwriter in Cream, and his CV reads like a comprehensive guide to the British blues boom, with spells in Alexis Korner's Blues Inc, the Graham Bond Organisation, John Mayall's Bluesbreakers and Manfred Mann. via thisdayinmusic.com
AND
On this day: 25 Oct 1992
Roger Miller died of died of lung and throat cancer in hospital in Los Angeles. Scored the 1965 UK No.1 & US No.4 single 'King Of The Road'. Miller won eleven Grammy Awards as a songwriter and seven Tony awards for writing the music and lyrics for 'Big River'. The Proclaimers had the 1990 UK No.9 hit with their version of 'King Of The Road.' via thisdayinmusic.com
***
What a Dumb Fuck I have no pithy commentary.
Genius Award Winner. Too bad it wasn't posthumous.
Hiker Lost for 24 Hours Ignored Rescuer Phone Calls Because 'Didn't Recognize the Number' A hiker who was missing for more than 24 hours on Colorado's highest mountain ignored repeated phone calls from a search and rescue team because they came from an unknown number, it has been revealed. As first reported by The Sacramento Bee, Lake County Search and Rescue found their efforts to locate a hiker lost on Mount Elbert on Monday, October 18, significantly hindered after the individual failed to respond to multiple calls.
***
I love it when a plan comes together.
Tonight's Feel Good Story of The Day.
A mysterious 'A Team' just rescued dogs from a volcano's lava zone in La Palma Drone operators were preparing to launch a daring rescue mission to carry several dogs out of a volcano's lava zone when they realized something had changed: All of the dogs were already gone. It was apparently the work of a group of mysterious rescuers who left a spray-painted banner reading, "The dogs are fine." The message was signed "A Team." The dogs' plight has made headlines for weeks after emergency teams realized the animals had been stranded by lava from a volcano's prolonged eruption on the island of La Palma, Spain.
***
Tonight's ONT has been brought to you by Trick or Treat Ideas.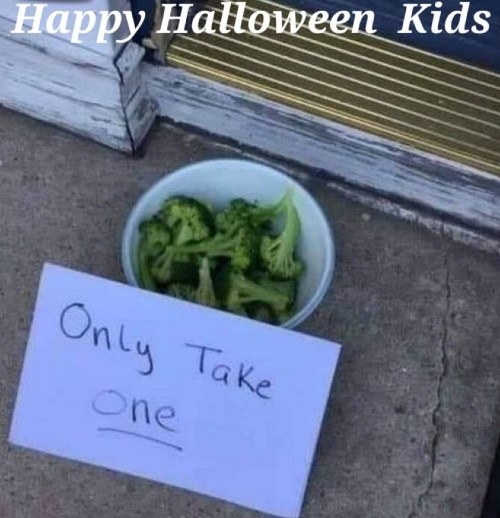 Notice: Posted with permission by the Ace Media Empire and AceCorp, LLC. ONT tips, loose change, drink tokens and burner phones to petmorons at gmail dot com. Complaints? Certainly not here.
Posted by: Misanthropic Humanitarian at
09:48 PM
MuNuvians
MeeNuvians
Polls! Polls! Polls!
Frequently Asked Questions
The (Almost) Complete Paul Anka Integrity Kick
Top Top Tens
Greatest Hitjobs
News/Chat