Saturday Afternoon Chess Thread 09-21-2019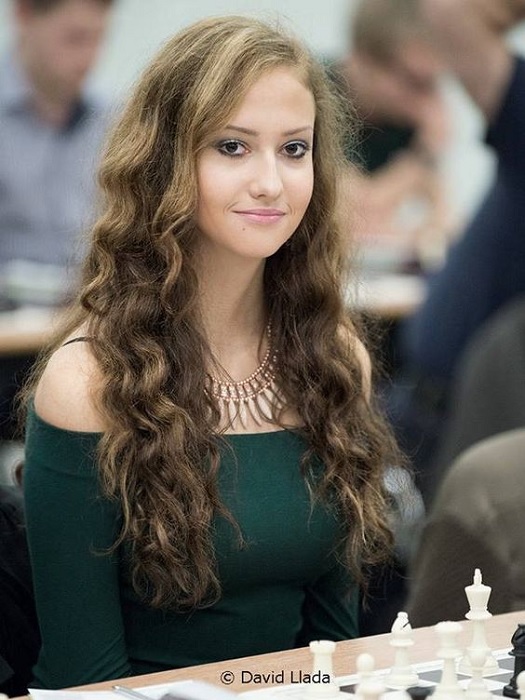 WIM Cecile Haussernot (FRA)
Moviegique will be along later with the movie thread. As always, the chess/dress pr0n thread is an open thread, so there is no such thing as an off-topic comment.
Beginner Problem - White To Play
(327) White to play and mate in 2 moves. That is, White moves, Black responds, then White delivers a checkmate. Hint: In this puzzle, White only moves one piece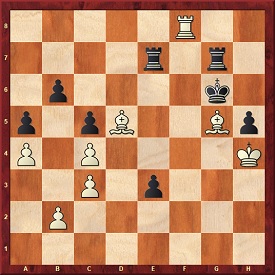 5R2/4r1r1/1p4k1/p1pB2Bp/P1P4K/2P1p3/1P6/8 w - - 0 1




Intermediate Problem - White To Play (824)
Goal: White can force mate in 4 moves
Hint: Black's back rank is very weak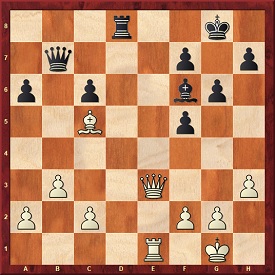 3r2k1/1q3p1p/p1p2bp1/2B2p2/8/1P2Q2P/P1P2PP1/4R1K1 w - - 0 1


Chess Ratings
From last week:
41 I'd like to find out more about the rating process.
Posted by: Cicero (@cicero) at September 14, 2019 05:56 PM (ZYB2s)
The wikipedia entry for the Elo rating system
(named after its inventor, Arpad Elo) gives a pretty good overview:
The difference in the ratings between two players serves as a predictor of the outcome of a match. Two players with equal ratings who play against each other are expected to score an equal number of wins. A player whose rating is 100 points greater than their opponent's is expected to score 64%; if the difference is 200 points, then the expected score for the stronger player is 76%.

A player's Elo rating is represented by a number which increases or decreases depending on the outcome of games between rated players. After every game, the winning player takes points from the losing one. The difference between the ratings of the winner and loser determines the total number of points gained or lost after a game. In a series of games between a high-rated player and a low-rated player, the high-rated player is expected to score more wins. If the high-rated player wins, then only a few rating points will be taken from the low-rated player. However, if the lower-rated player scores an upset win, many rating points will be transferred. The lower-rated player will also gain a few points from the higher rated player in the event of a draw. This means that this rating system is self-correcting. Players whose ratings are too low should, in the long run, do better than the rating system predicts and thus gain rating points until the ratings reflect their true playing strength.
The wiki entry provides an explanation of the mathematical calcuation involved, which I will not reproduce here. The system is based on pure statistics calculation and is not dependent on anything unique to the game of chess. Theoretically, you can use it for any skill-based game where the results are a win, a loss, or a draw. The more rated games you play, the more accurate the rating is. For exmaple, if I play 10 games, my rating will be such-and-such, but a couple three of those games may be 'fluke' wins or losses, and not representative of my actual playing strength. But if I play 100 games, then those flukes become less significant, because there won't be many of them. And the more games I play, the more data points the statistical calcuation has to work with. At the grandmaster level, small differences in ratings between two players indicate a noticeable difference in playing strength. So, what kind of numbers are we talking about here? Typically, after your first tournament, your rating will be in the 600-1000 range, and you work your way up from there. For the purpose of tournament pairings, players are grouped into classes. Players with ratings between 1000–1199 are Class E players, 1200–1399 is Class D, then, C, B, A and then 2000–2199 is Expert. After that, you get into the Master rankings starting at 2200. At that level, the competition is really tough, so if you make if up that high, you're better almost everyone in the entire world. The International Master and International Grandmaster titles aren't awarded based exclusively on achieving a certain rating, but also on tournament performance in international competition. The rating of last week's hottie is 1100, which is near the beginner level. So I know some of you morons could beat her in competition. My rating (1376) is higher, so, theoretically, I would win most games we played. However, none of us are as pretty as she is, so we're all losers there. Today's hottie, though, is an Woman International Master (which is like an IM, only there's no performance requirement, only a high enough rating (2200)), so none of us would have the ghost of a chance. Zombie might give her some problems, but the rest of us? We'd be like the mud she scrapes off the bottom of her shoe.
Advanced Problem - Black To Play
(1041) How does Black successfully play this position? This is kind of a tricky endgame. In order to best understand its subleties, you need to play it like a devil's advocate. That is, once you think you've found a winning move or line for Black, you need to ask yourself "how can White throw a monkey wrench into Black's plan?" So, for example, you may start out by looking at 1...f3 2.gxf3+ Kxf3 and then think "woohoo, I've found the solution, that wasn't so hard", but then you need to consider that since White isn't forced to play 2.gxf3, is there a better move? Hint: there is.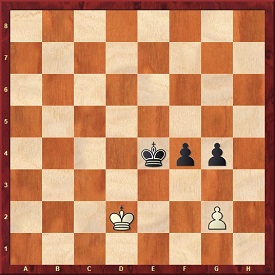 8/8/8/8/4kpp1/8/3K2P1/8 b - - 0 1


Dress Pr0n For The 'Ettes: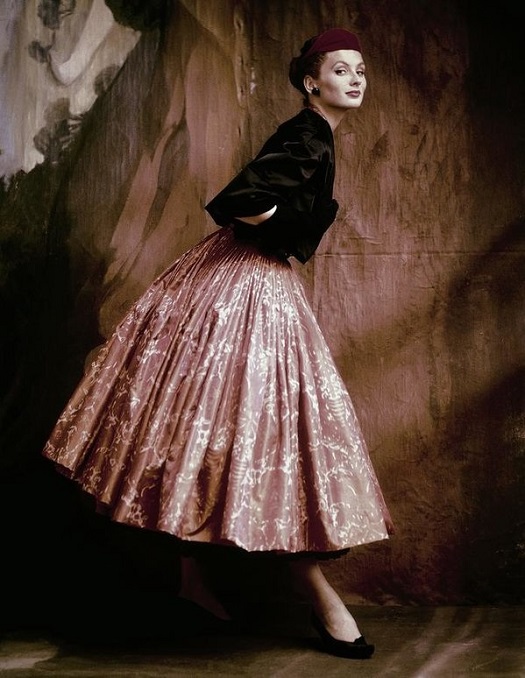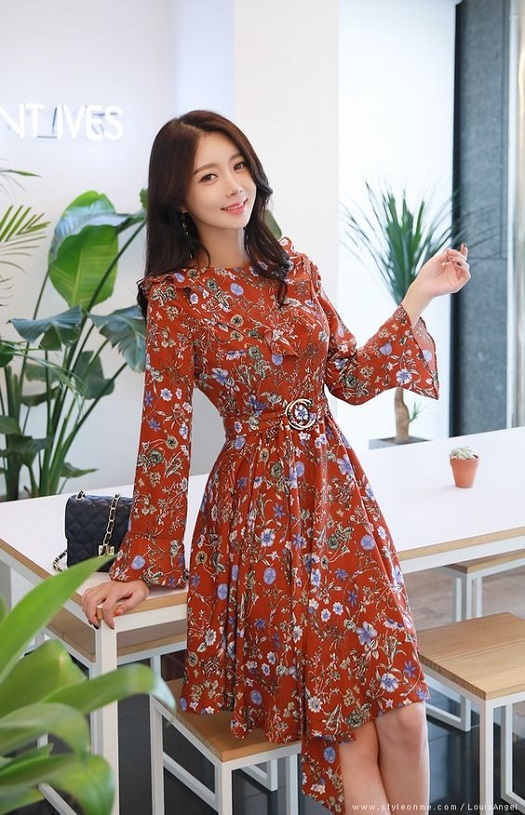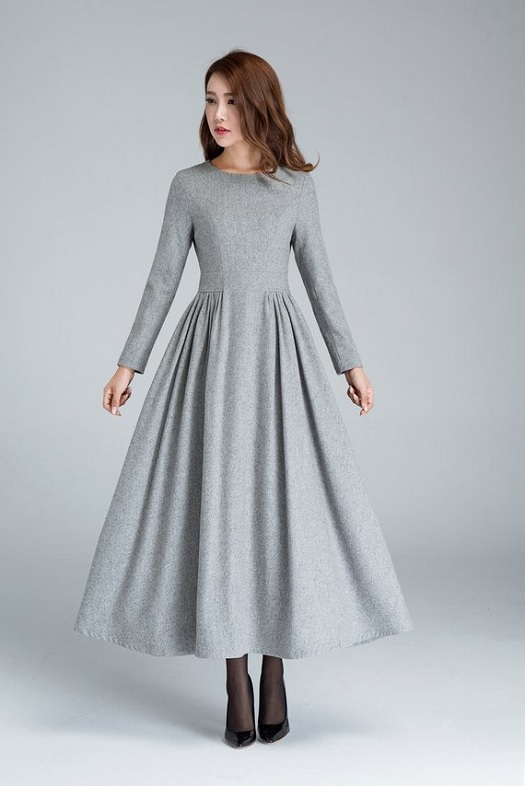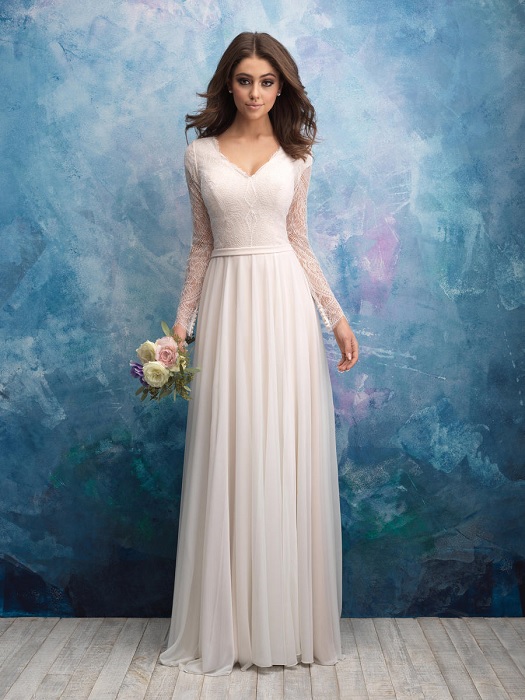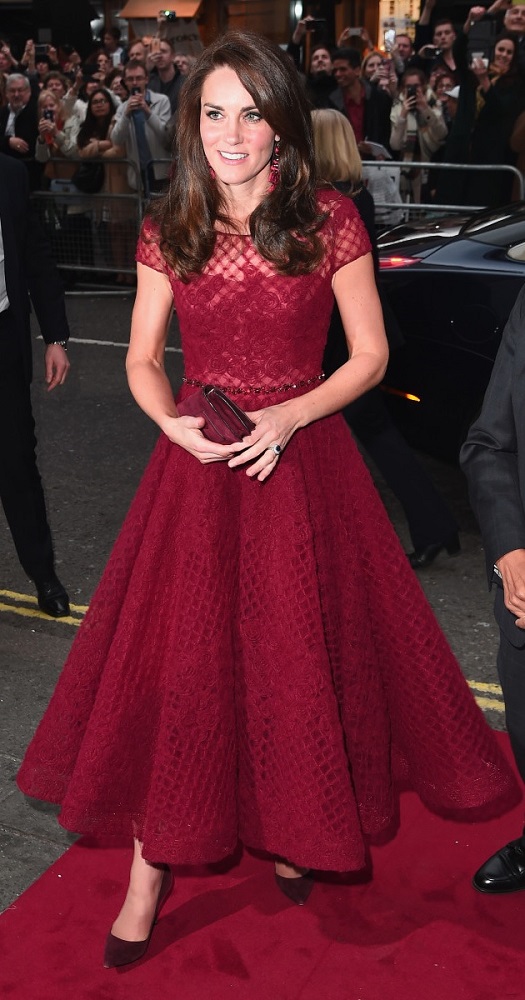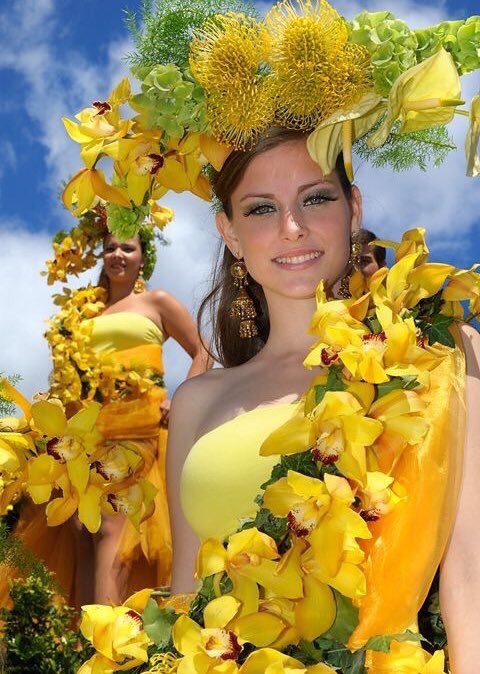 Greetings From Portugal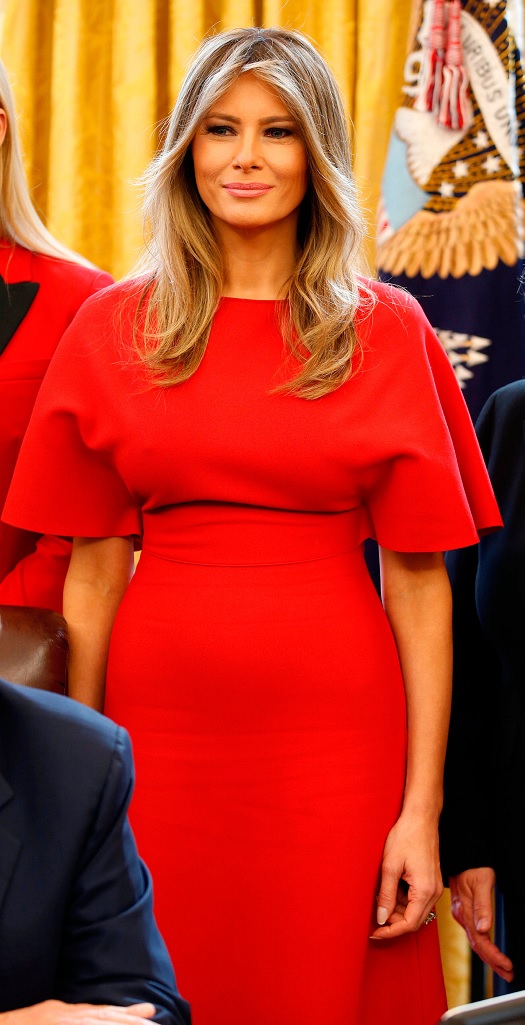 ___________
Solutions Update
Beginner Problem - White To Play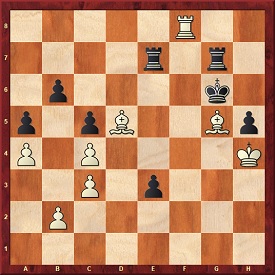 5R2/4r1r1/1p4k1/p1pB2Bp/P1P4K/2P1p3/1P6/8 w - - 0 1


1.Rf6+ Kh7
2.Rh6#
Intermediate Problem - White To Play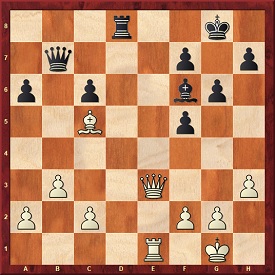 3r2k1/1q3p1p/p1p2bp1/2B2p2/8/1P2Q2P/P1P2PP1/4R1K1 w - - 0 1


1.Qe8+! Kg7 or 1...Rxe8 2.Rxe8+ Kg7 3.Bf8+ Kg8 4.Bh6#. 2.Bf8+ Kg8 If 2...Kh8 then 3.Bh6+ Rxe8 4.Rxe8# 3.Bh6+ Rxe8
4.Rxe8#
Advanced Problem - Black To Play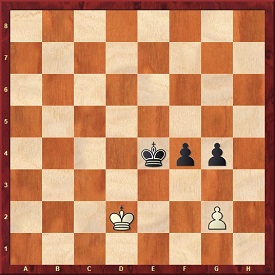 8/8/8/8/4kpp1/8/3K2P1/8 b - - 0 1


1...f3
2.Ke1 If 2.gxf3+ then 2...Kxf3 wins easily 2... Ke3
3.g3 If 3.gxf3 then Black wins by 3...Kxf3 4.Kf1 Kg3 5.Kg1 Kh3 6.Kh1 g3 7.Kg1 g2 8.Kf2 Kh2 3...f2+
4.Kf1 Kd3! Black needs to give up one pawn in order to force White's king away from the other. His king had to go to d3, seizing the opposition. If 3...Kd2? then 4.Kxf2 and now it is Black who has the opposition. White can no longer make progress.
5.Kxf2 Kd2
6.Kg1 Ke3
7.Kg2 Ke2
8.Kg1 Kf3
9.Kh2 Kf2
10.Kh1 Kxg3
11.Kg1 Kh3
12.Kf2 Kh2
13.Ke3 and wins But 1...Kd4 is also good. Probably even better. Hope to see you all next week!
___________
Note: that cryptic line of letters and numbers you see underneath each board diagram is a representation of the position in what is known as "Forsyth-Edwards Notation", or F.E.N. It's actually
readable by humans
. Most computer applications nowadays can read FEN, so those of you who may want to study the position, you can copy the line of FEN and paste into your chess app and it should automatically recreate the position on its display board. Or, Windows users can just "triple click" on it and the entire line will be highlighted so you can copy and paste it into your chess app.
___________
So that about wraps it up for this week. Chess thread tips, suggestions, bribes, rumors, threats, and insults may be sent to my yahoo address: OregonMuse little-a-in-a-circle yahoo dott com.
Posted by: OregonMuse at
05:25 PM