Saturday Overnight Open Thread (7/20/19)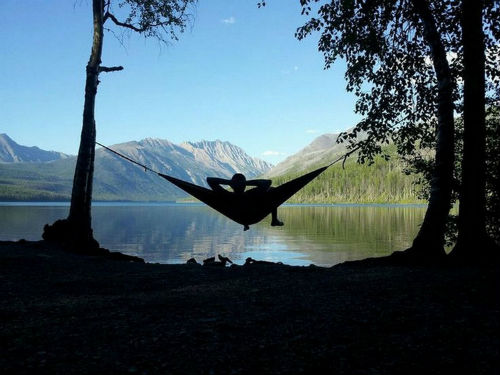 Another ONT in the can.
***
The Saturday Night Joke
Two sisters Two sisters, one blonde and one brunette, inherit the family ranch. Unfortunately, after just a few years, they are in financial trouble.. In order to keep the bank from repossessing the ranch, they need to purchase a bull so that they can breed their own stock. Upon leaving with $600, the brunette tells her sister, 'When I get there, if I decide to buy the bull, I'll contact you to drive out after me and haul it home.' The brunette arrives at the man's ranch, inspects the bull, and decides she wants to buy it. The man tells her that he will sell it for $599, no less. After paying him, she drives to the nearest town to send her sister a telegram to tell her the news. She walks into the telegraph office, and says, 'I want to send a telegram to my sister telling her that I've bought a bull for our ranch. I need her to hitch the trailer to our pickup truck and drive out here so we can haul it home.' The telegraph operator explains that he'll be glad to help her, then adds, it will cost 99 cents a word. Well, after paying for the bull, the brunette realizes that she'll only be able to send her sister one word. After a few minutes of thinking, she nods and says, 'I want you to send her the word 'comfortable.' The operator shakes his head. 'How is she ever going to know that you want her to hitch the trailer to your pickup truck and drive out here to haul that bull back to your ranch if you send her just the word 'comfortable?' The brunette explains, 'My sister's blonde. The word is big. She'll read it very slowly... 'com-for-da-bul.'
***
Are we wiping out curiosity from our children? Where is the sense of adventure and exploration?
Kids would rather be a You Tube star than an astronaut.
On the eve of the Apollo 11 anniversary, LEGO asked The Harris Poll to survey a total of 3,000 children in the United States, China, and the United Kingdom about their attitudes toward and knowledge of space. The results reveal that, at least for Western countries, kids today are more interested in YouTube than spaceflight.
***
Midwest waters, The Manitowoc Minute Style.
***
Biking the French way..........
Going through life with a chip on your vagina shoulder is no way to live girlfriend.
H/T CBD
"Manspreading," otherwise known as 'having a pair of testicles' – is where men sit with their legs spread apart on public transport. 23-year-old Laila Laurel says she designed the chair "following her own experiences of 'manspreading'". "It came both from my own experiences of men infringing on my space in public, and also from 'The Everyday Sexism Project', a website founded by Laura Bates in which women self-testify about sexism they experience," she told LadBible.
***
Huh? Our neighbors to the north have a mafia problem. Who knew?
More than igloos and sled dogs seized.
York Regional Police say they have arrested 15 people and seized $35 million worth of homes, sports cars and cash in a major trans-Atlantic probe targeting the most prominent wing of 'Ndrangheta Mafia clan in Canada. Responding to spike in shootings, arsons in Vaughan and the surrounding area in 2017, police started "Project Sindicato," targeting a group accused of operating illegal backroom gambling dens in various cafes. It resulted in what is believed to be the largest Mafia bust in Ontario's history
***
When you think of Finland what do you think of? Rapalas? Tasty food?
How about the 1st ever heavy metal knitting championship.
H/T Bitter Clinger
Knitting and heavy metal are two important crafts, but one doesn't imagine that the two intersect very often. However, a few days ago, the two came together when Finland hosted the Heavy Metal Knitting World Championship — and it was legendary.
***
How to become a chocolate snob.
How to Taste Chocolate Like an Expert
The taste of chocolate is subjective. Eat what you like. Eat what you can afford.
"Hold your nose," instructs Cat Black. On her cue we spoon some melted chocolate into our mouths and taste without smelling, quietly considering what's happening in our mouths. Contrary to the deliciousness my brain is anticipating, it's an anticlimax: I can detect a slick of chocolate across my tongue and some vague sweetness, but almost no flavor. After a few moments, Cat signals to let go of our noses. Whoosh! As the aroma molecules waft from my mouth to the back of my nose, they fire the nerve signals that tell my brain about the different compounds in the chocolate. Suddenly there's a flood of flavors: rich chocolate, a little bitterness, some bursts of fruitiness. And just when I think the flavors are fading, I detect a wave of something else. Is it coffee? "You can see that a lot of the subtlety of the flavor of chocolate is in the aroma," Cat says. By some estimates, only 10 to 20 percent of what we perceive as flavor comes from our taste buds—the rest is delivered through our nose.
***
The ONT Musical Interlude
Rhyme or reason for tonight's selections? Nope.............
&&&
&&&
All this Apollo talk has me thinking............
***
Good help is hard to find. Really good help is even harder to find.
Genius Award Winner.
A McDonald's worker on probation for cocaine possession was arrested last night for dousing a customer with a large soft drink during a dispute at the drive-thru window, according to Florida court records. Katrina Lee Jordan, 37, was working at the Pinellas Park restaurant when she and the male victim "began having a verbal argument." The nature of the drive-thru dispute was not detailed in an arrest affidavit. Cops allege that Jordan, seen at right, "took a large soft drink and threw it in the victim's window," striking the man and spilling the cup's contents "all over his car and his clothing."
***
Tonight's ONT has been brought to you by Support Groups.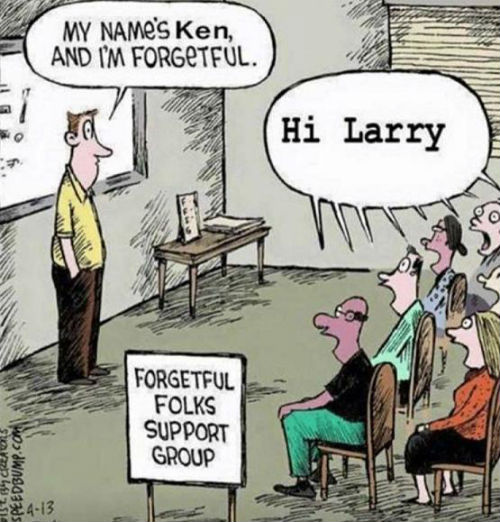 Notice: Posted with permission by the Ace Media Empire and AceCorp, LLC. 5 out of 5 cucks despise The ONT.
Posted by: Misanthropic Humanitarian at
10:00 PM