Saturday Overnight Open Thread (1/27/18 )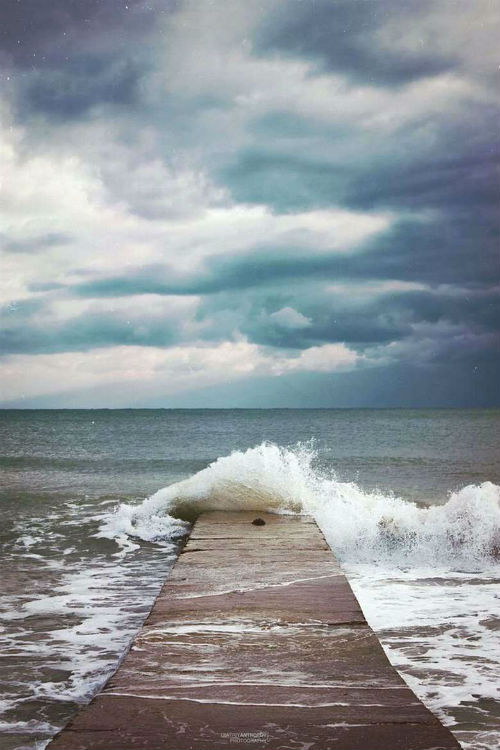 (Don't worry, The ONT is calm)
Quote of The Day
Quote I
The only time my prayers are never answered is on the golf course. Billy Graham
***
Don't know how to dance? Gavin McInnes
Masters the art of dance for you.
***
Dancing? How about women jumping out of cakes?
The history behind this practice.
No one threw a dinner party like the Ancient Romans did, and they may have been the first to seriously combine food and entertainment; that is, the food often was also the entertainment. Wealthy banquet-throwers tried to outdo one another with exotic dishes, serving up peacocks, ostriches, dormice, and rare songbirds. Stuffing one animal inside another was a particular delight, so that a guest might carve into the belly of a cow to find an entire roasted pig inside. Inside the pig? A lamb, a rabbit, a chicken, and a mouse. (Today this practice is still alive in this rather curious dish that starts with a camel and works on down.)
Personally I would rather see a blueberry pie used instead of a cake.
***
The War on Poverty. The War on Drugs. Now,
The War on Alcohol Impaired Driving Fatalities.
A new report issued last week by the National Academies of Sciences, Getting to Zero Alcohol-Impaired Driving Fatalities: A Comprehensive Approach to a Persistent Problem, urges a host of draconian measures in an effort to eliminate every alcohol-related driving death in the United States. The NAS report suggests that policy approaches expand dramatically from their present focus, preventing drunk driving, "to also encompass reducing drinking to the point of impairment"—the latter, in other words, targeting all drunkenness.
***
Critical thinking. Gone. Rational debate. Gone.
Behaving like a temper tantrum throwing two year old. In.
Students hold 'bleed-in' to demand free menstrual products. University of Florida students walked around campus Tuesday with fake menstrual blood on their pants to protest the lack of free feminine hygiene products on campus. On January 15, a student government committee rejected a proposal to provide free menstrual products to female students through the mandatory Activity and Service Fee, expressing concerns about applying mandatory fees paid by all students towards "funding that would only benefit the female half of the UF student body."
***
We've all heard of the Crazy Cat Lady.
Is it her fault?
You don't like cats because you're allergic to cats," said my nephew, a physician who is really named Dr. Phil. "Your allergy may alter your perception of cats." This is known. I'd rather sit in the lap of Saul Alinsky for bedtime stories than approach a cat, and Saul is dead. But the crazy cat ladies? They're crawling with cats. They come in contact with cat feces. This, too, is known. According to Scientific American, The Atlantic and other neutral sources, the parasite causes toxoplasmosis, which has been linked to rage, schizophrenia and impulsivity. Is there anything more impulsive than cat ladies on a Twitter rampage? According to The Atlantic, when handled with proper care, cats can be safe.
***
Moar cat news.
Grumpy Cat is now one rich pussy.
The complaint is very well drafted. Grumpy Cat has excellent lawyers. But even they were unable to resist writing "three (3)," a thing that lawyers persist in doing for some inexplicable reason. Also, the phrase is "tongue-in-cheek," not "tongue-and-cheek."1 But these are very minor issues in what is overall a very good example of the genre. For example, they didn't write, "Grumpy Cat Limited (hereinafter, 'Grumpy Cat'," for example, and that alone puts this in like the 95th percentile, in my opinion. Anyway, the jury reportedly awarded Cat $710,000 for infringement, and a nominal award of $1 for breach of contract.
***
The ONT Musical Interlude
January 27, 1919, Born on this day, David Seville, The Chipmunks who had the 1958 US No.1 single 'The Chipmunk Song', and the 1959 UK No.11 single 'Ragtime Cowboy Joe'. Seville died on 16th January 1972. via thisdayinmusic.com
***
January 27, 1998, James Brown was charged with possession of marijuana and unlawful use of a firearm after police were called to his South Carolina home. Brown later clamed the drugs were used to help his 'eyesight.' via thisdayinmusic.com
***
Two Genius Award Winners.
***
The Left claims that corporations are not people. They claim that corporations don't care. I dare them to tell that to Jonathan and Shanda Burgos.
Tonight's Feel Good Story of The Day.
h/t Hank Curmudgeon.
Kleenex Warning
***
Tonight's ONT has been brought to you by The Urban Outdoorsman.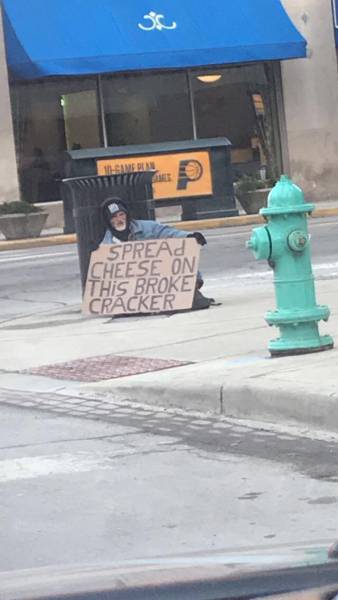 Notice: Posted with permission by AceCorp, LLC. Spare change and tips to petmorons at gmail dot com.
Posted by: Misanthropic Humanitarian at
09:58 PM
MuNuvians
MeeNuvians
Polls! Polls! Polls!
Real Clear Politics
Gallup
Frequently Asked Questions
The (Almost) Complete Paul Anka Integrity Kick
Top Top Tens
Greatest Hitjobs
News/Chat