Ace of Spades Pet Thread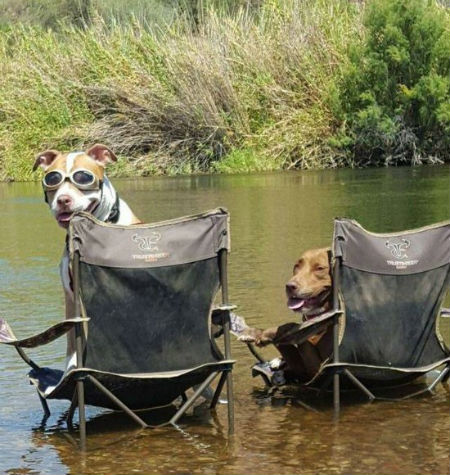 (It's Here!! Wait No Longer!!)
***
Welcome to the almost world famous Ace of Spades Pet Thread. Where Morons 2 and 4 legged hang out. Grab a T-R-E-A-T and enjoy!!!!
*****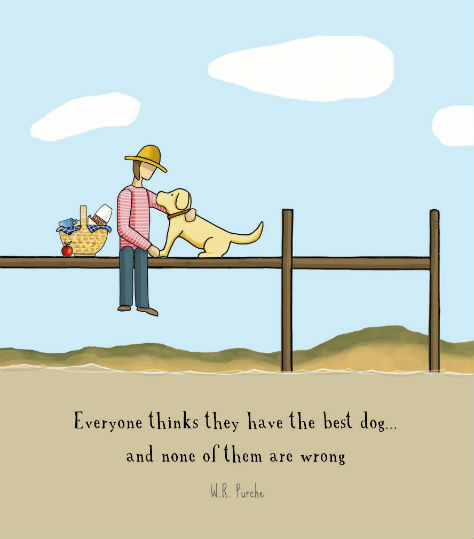 (Can't argue with that. h/t ALH)
*****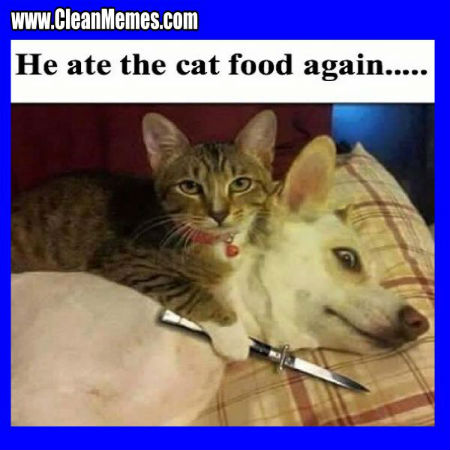 (Dammit!!! Put that knife away. It's the Pet Thread. We all get along here!!!)
***
A Little of This. A Little of That.
Border Collies. Cute, energetic, a Herding Breed.
One is also trying to save endangered birds.
Ajax is a highly-trained border collie who helps locate New Zealand's endangered kea. This elusive alpine parrot lives in some of the most remote regions of the country's South Island. Together with Corey, his human sidekick, Ajax searches for kea nests to help monitor the population of the species. Director Michael Weatherall highlights the conservation duo and their efforts to save the world's only mountain parrot.
***
You're here. So obviously you are somewhat of an animal person. Dog person? Cat person? For example I can't imagine life without a dog. I've had dog(s) longer than I haven't had them. But we all know someone who isn't an animal person.
Why is that?
Our family supports The Blue.
Do you?
***
Meet The PetMorons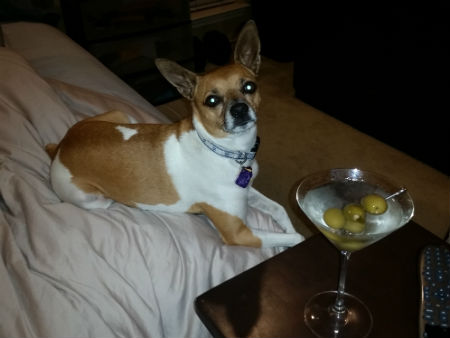 Hello there, Attached is a photo of Bender, a deer head chihuahua who previously appeared in the Pet Thread, but it's been a while. As you can see, Bender enjoys some "adult time" with his people after hours, once the little ones have gone off to bed. Bender is a true Pet Moron! Cheers,
Mimi and Bender :-)
I believe I saw you two at the Olive Bar last night. Party animals!!!!! Cute photo.
***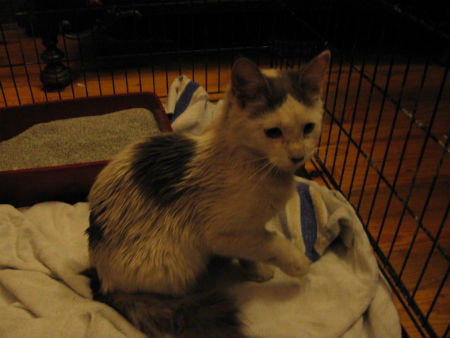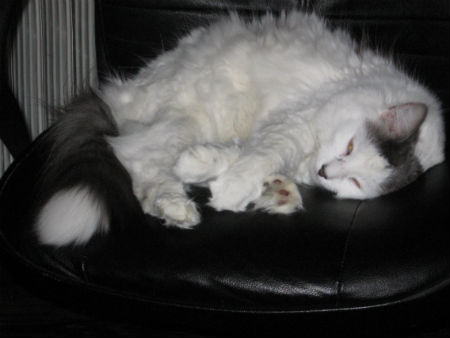 The first one is Havelock Vetinari Hoyt when we found him. We already had (at the time) four cats, and we THOUGHT we were full up. Then we took the kids mini-golfing. Apparently this was a bad idea. We found this little kitten covered in grease (from the ginger smell he was living from the dumpster of the Vietnamese restaurant next door) with wounds on his face and a broken tail. People were beating him with clubs for chasing balls, because people suck. He was still playing and trying to be friendly. We called him over, brought him home, washed him four times, including with Dawn and finally just rubbed corn starch on his fur and brushed it out. Second picture is him, ten years later, as the acknowledged Lord of the Hoyt household and my husband's boss. -Sarah
What a happy ending of a story for this cat. Looks like life has tough since leaving the "rough".
*****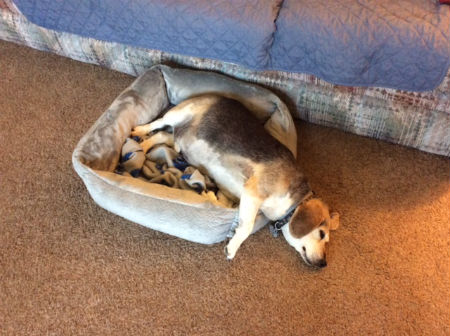 Ralph was another "found me" dog. I was able to place him with my aunt in east TN. She has fed him to this degree. This dog bed belonged to a visiting mini dachshund.. isn't he ridiculous? He is truly a hoot and gives his adopted folks at least one laugh a day. - Pam
*****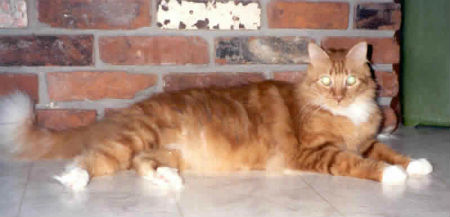 Hey, all, Wolfus Aurelius here. Earlier the Pet Thread said we didn't have to limit ourselves to current pets. So, two RIPs: The blazing red tabby with white was Arizona, who my then-wife and I suspected might be part Maine Coon. Adopted from an SPCA in June of 1983, he was a tiny but fuzzy kitten with absolute confidence that the world revolved around him. He grew to be 14 not-fat pounds, longhaired, touchy around male strangers, fine with female ones, and lived to be 16.5 years old. (His ashes are up in Winter Park, CO. Clearly he thought he should have been a bobcat, but the cat factory screwed up.) At the Denver Dumb Friends League, I had a plaque mounted: "I handled quarters and rations, you handled the rest." The other, who looks rather like an angel-food cake with eyes, was Linda's Angelique. In 2003 she trotted up to me in an empty lot as I was washing my car, and jumped right into the car with me. Clearly she was someone's pet and a purebred (a Siberian, we think). We advertised, but got no response, so she became Linda's. Eventually Angelique realized we liked her, so she revealed her real personality: She would sit in your lap, but if you shifted an inch, she growled -- and then didn't leave your lap. A beautiful beast who (fortunately) liked other cats and always hopped right into her carrier. She passed away in her sleep, almost 10 years to the day after she found me.
They are more than pets. They are members of the family!
*****
Thank you for the submissions Morons. Always a fine looking group. If you have something you wish to share, please submit to petmorons at gmail. Please include your nic, your pet's name and a little story behind the photo. We also take animal news tips, stories, videos, etc. Have a great week!!!
Posted by: Misanthropic Humanitarian at
03:45 PM