Thursday Night's ONT is LIVE! LOCAL! And...
LATE BRAKING!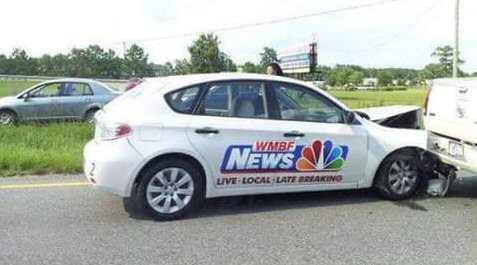 Fun With Ivan and Anastasia
Communism for Kids
I'll admit that writing that headline put the "Kars for Kids" jingle in my head. "Dial 1-877-Coms for Kids, that's 877 Coms for Kids..."
See Ivan oppress
Oppress, Ivan, oppress!
Watch the Kulak starve for the crime of keeping his own property in the glorious People's Republic.
Die, Kulak, die!
Once upon a time, people yearned to be free of the misery of capitalism. How could their dreams come true? This little book proposes a different kind of communism, one that is true to its ideals and free from authoritarianism. Offering relief for many who have been numbed by Marxist exegesis and given headaches by the earnest pompousness of socialist politics, it presents political theory in the simple terms of a children's story, accompanied by illustrations of lovable little revolutionaries experiencing their political awakening.
The Abandoned Chicken Church
Gereja Ayam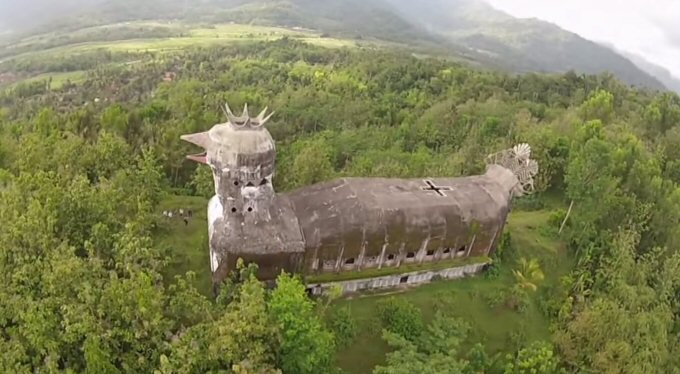 It's actually a dove. Calling it a chicken church is rampant speciesism at its worst.
Fast Food
Seems scientists have developed a sausage that delivers itself to the hungry customer.
A Good Article on Vox
Yes, you read that right. Will wonders never cease? First self delivering sausage, now this. We truly live in an age of miracles.
Why I gave my kidney to a stranger — and why you should consider doing it too
Guy donates a kidney to a complete stranger because he only needs one and it will save a life. Truly a selfless act, and reading the article actually made me consider what he was saying. I don't know if I'd do it yet, for one thing - and I realize this is really, really, really stupid – he can no longer take aspirin, only Tylenol. I hate and fear Tylenol, that stuff is poison. Still, the reality of having to suffer through minor aches and pains for the rest of my life rather than medicating them is pretty minor compared to saving a life, isn't it? I'd need to see a list of the potential downsides too, but it really is food for thought.
Oh the Humanity!
Why I Won't Date Hot Women Anymore
It IS a burden, and I tell you, when you get five or six supermodels into bed at once, the fights they have over who gets to please you first almost make it not worth doing. I know I've personally cut back on the supermodel orgies because of it, I rarely indulge more than one or two times a day anymore. The article makes a good point, but it's burred beneath quite a bit a narcissism. It's just....not now Gisele, I have to finish the ONT. Go play with Elle, Christy and Heidi for a bit, I'll be along shortly. Lost my train of thought, where was I? Oh well, moving on, I wanna wrap this up quickly, I have an important, er...business meeting I have to get to.
A Man Needs His Nuggs
I've mentioned the @Wendy's twitter feed before. Well, this guy asked it for free nuggets:
He's well on his way, as of this writing he's got just under 3 million retweets. Here's the funny part. Seeing this, and wanting to get on the viral bandwagon, @United tweeted this the next day:
And here's the really, really funny part. After then events on the Chicago to Louisville flight earlier this week, a bunch of Twitter users reported the above tweet to Twitter as being against Twitter's TOS because it was "threatening".
United Flight 3411
Ahh, Twitter. A lot of people don't use it, and justifiably so. For those of you who don't know, here's a quick visual synopsis of what Twitter is like: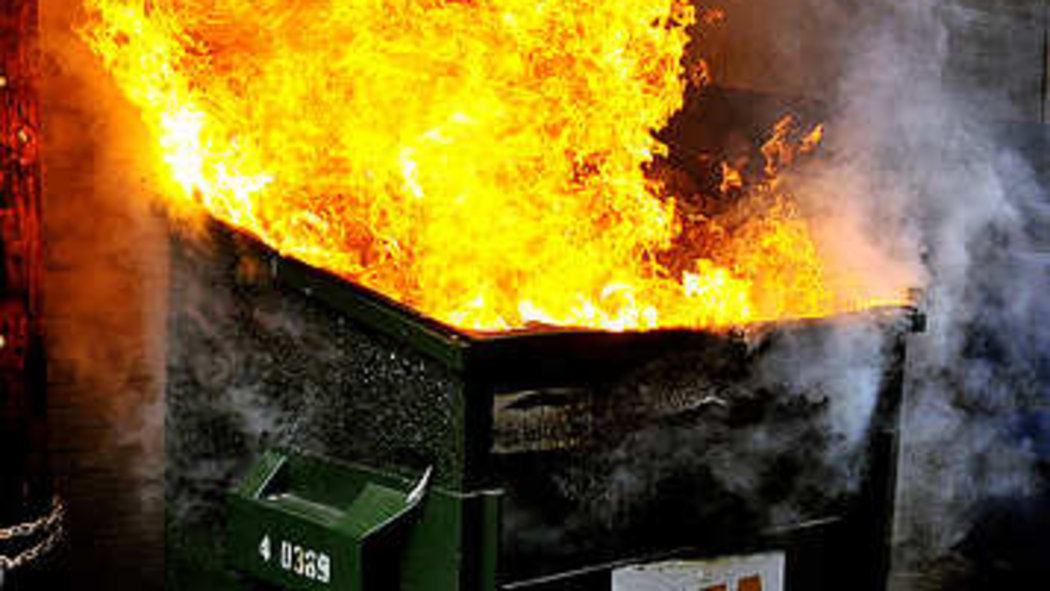 It is also frequently very, very funny.
10 Most Hilariously Offensive New United Airlines Mottos
That particular hashtag -
#NewUnitedAirlinesMottos
- has over 10,000 entries. Here are just a couple of the funny things I've seen on Twitter about this incident: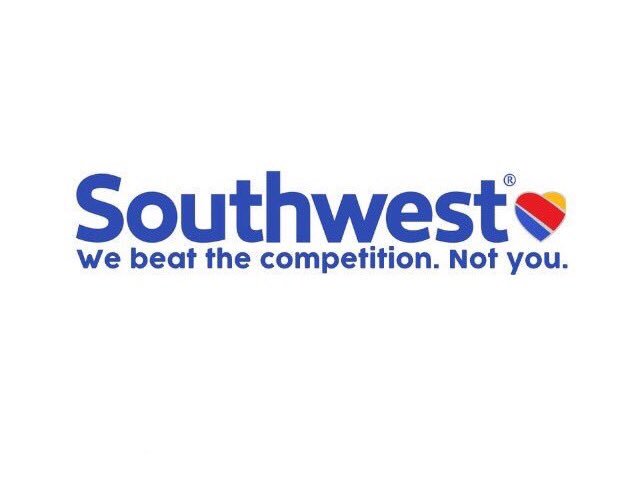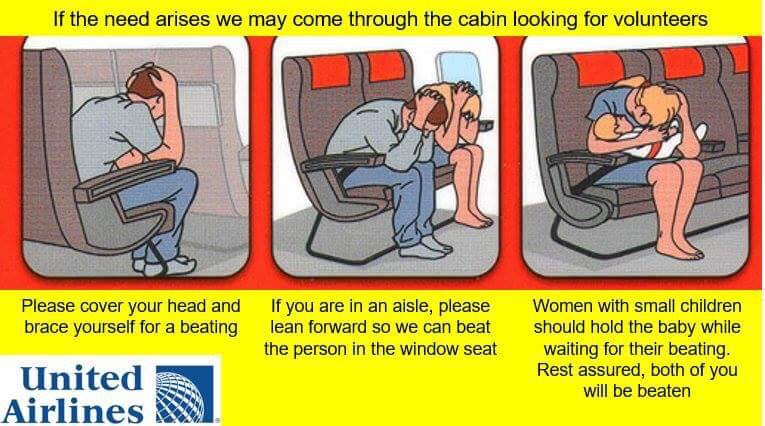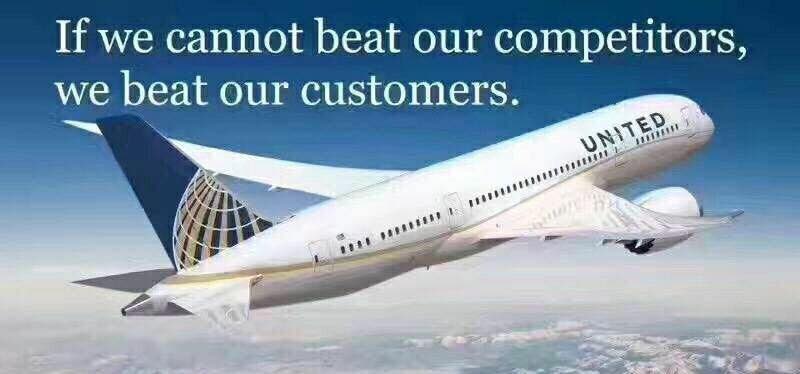 I could literally go on for pages. I even consider having an "All United, All the Time" ONT, but decided against it. Funny stuff, but United's utterly tone deaf handling of the incident has had real world consequences, United stock has lost over a billion dollars since the video was released. Might be a good time to buy. I bet they wish they'd just flown their aircrew to Louisville on American. Oh, and in a hilarious coda to the whole thing, on April 10 the United Ap let its users know that an update was available:

Troll Level: Inspired (tie)
Just one more bit about United. Even the dictionary couldn't resist getting a jab in:
And neither could rival airlines:
HERO!
We Need To Admit That Men Need Sex More Than Women Do
Press Corpse
Related:
Ford built a baby bed that feels like it's driving around the neighborhood
For parents of kids who have trouble going to sleep, this is definitely a "Shut up and take my money" product. Too bad it's a one off so far. Tonight's ONT brought to you by helping hands: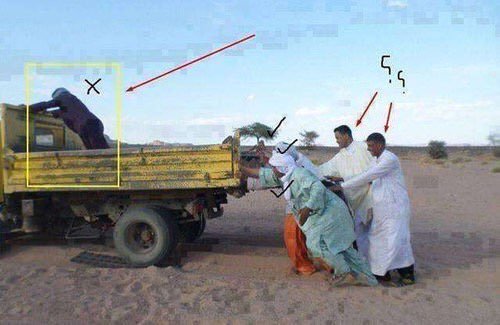 The Yahoo Group
just called AAA.
Posted by: WeirdDave at
09:53 PM