Wednesday Overnight Open Thread (4/12/17) It's Good To Be Home Edition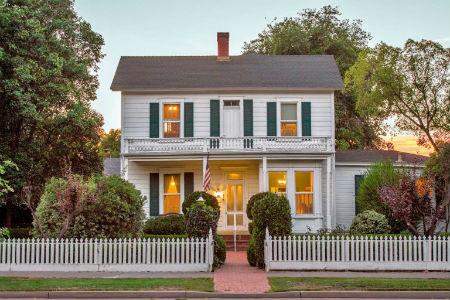 Quotes of The Day
Quote I
Let the wife make the husband glad to come home, and let him make her sorry to see him leave. Martin Luther
Doesn't hurt if there is Jello Salad involved. Quote II
A house is no home unless it contain food and fire for the mind as well as for the body. Margaret Fuller
Quote III
I've got no idea when I am going to retire. Whenever they pick me up and take me to the funeral home, I guess. Colonel Sanders
Quote III
I live in my own little world. But its OK, they know me here Lauren Myracle
How many of you Morons can relate to this?
*****
Jury duty, something you avoid? Something you would be happy to perform?
Prescription to get off jury duty.
How would a physician determine medical "fitness" to serve on a jury? Upon reviewing your individual state's requirements and understanding the comprehensive clinical picture of his/her patient, a doctor could make a more informed determination. Aside from being over 18 years old due to eligibility requirements, age would be an unlikely consideration in deciphering medical fitness. The individual's personal capabilities would be of concern, not the wide brush of age 75 or what-have-you.
The self-gratification generation.
Marriage Sabbatical.
found myself doubting our relationship. I loved Simon with every cell of my being, but was I still in love with him? I missed the intoxicating feeling of our earlier years together. Having 'settled down' so young, was I missing out on something better?" she wrote for the Daily Mail. As Warrington realized, this type of lull is normal in a marriage. After all, you can't keep up that initial intoxication forever. Lust settles and morphs into something different in a happy marriage — a depth of connection and understanding and love. But she wasn't satisfied.
As with anything in life, if you want something to be successful, you have to work at it.
*****
Dewey, Cheatem & Howe are looking for a few good associates.
Unfortunately, law school graduates are having a difficult time in passing the bar exam.
Just when we thought that bar exam performance couldn't get any worse, lo and behold, the national mean MBE scaled score from the February 2017 has reared its ugly head. Last year, the national mean MBE scaled score from the February bar exam was 135, a 33-year low. This year, that same score is 134, which is the lowest in the history of aggregated MBE results. Exam statistics were first aggregated in 1976. The previous record low for this score was a 134.3, in 1980.
*****
The lack of spell check, caused big problems.
We've mentioned it once or twice before, but sometimes typos are a much bigger deal than you'd think. For every time your stupid thumbs missed a key while texting "first" and left you inadvertently offering to fist your own mother, somebody out there skipped a digit and damn near ended the world. Like so ..
Had some of you Morons been present, just think how history would have been changed.
*****
Are you good at following instructions? Would you electrocute someone if you were told to?
New research says you would.
More than 50 years have passed since Yale psychologist Stanley Milgram conducted several highly controversial experiments to determine just how far people would go in the name of following orders. Now, a new study has built on Milgram's experiments and come to a terrifying conclusion: 90 percent of participants would electrocute an innocent person simply because they were told to do so.
*****
Sharia Law or Prank Law, which is better? You decide.
Both are painful, however with one you are left with your hands.
*****
The ONT Musical Interlude
April 12, 1944, Born on this day, John Kay, guitar, vocals, Steppenwolf, (1968 US No.2 and 1969 UK No.30 single 'Born To Be Wild'). via thisayinmusic.com
Happy Birthday!!
April 12, 1967, Mick Jagger was punched in the face by an airport official during a row at Le Bourget Airport in France. Jagger lost his temper after The Stones were being searched for drugs resulting in them missing their flight. via thisdayinmusic.com
Every time I hear this song I think about the cigar smoking preacher, Rev. Gene Scott.
Since we are glad to be home tonight. A blast from the past.
*****
Participation trophies aren't good enough.
Boys will be girls and girls will be boys and it's a mixed up world.
The latest girls' 100- and 200-meter dash winner from Cromwell High School in Connecticut has some broad shoulders, manly biceps, and a mustache — because he's not a girl. The power of social stigma is strong enough, however, in this politically and culturally Left community to coerce an entire girls' track team and their families to affirm an idea their eyes and experiences can easily disprove and which is directly harmful to their own aspirations and children.
If you don't read the entire piece, please read the first 2-3 paragraphs. Mind boggling.
*****
Leave it to a Bloomberg publication,
Sorry Americans your taxes aren't high.
The Organization for Economic Cooperation and Development analyzed how 35 countries tax wage-earners, making it possible to compare tax burdens across the world's biggest economies. Each year, the OECD measures what it calls the "tax wedge," the gap between what a worker gets paid and what they actually spend or save. Included are income taxes, payroll taxes, and any tax credits or rebates that supplement worker income. Excluded are the countless other ways that governments levy taxes, such as sales and value-added taxes, property taxes, and taxes on investment income and gains.
How convenient that a plethora of taxes weren't included.
*****
Do you have gray hair?
Do you have anything to worry about?
Your humble Cob says, meh.
*****
The Kids feel your tax pain at The Group.
New tips, loose change and tax pointers can be sent here.
Or here petmorons at gmail. It's all fun and games until someone takes their clothing off and becomes
Genius Award Winner.
Not all medical professionals are pretenious assholes.
Tonight's Feel Good Story of The Day.
*****
The ONT has been brought to you by Misplaced Advertising.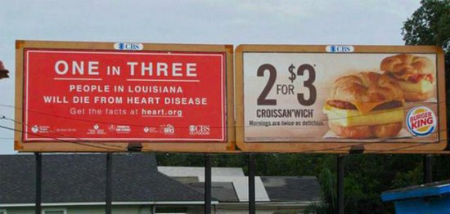 Notice: Posted with permission by AceCorp, LLC. Cardboard subscriptions require activation.
Posted by: Misanthropic Humanitarian at
10:00 PM