Tuesday Overnight Open Thread (4/11/17) The Obligation Tour Edition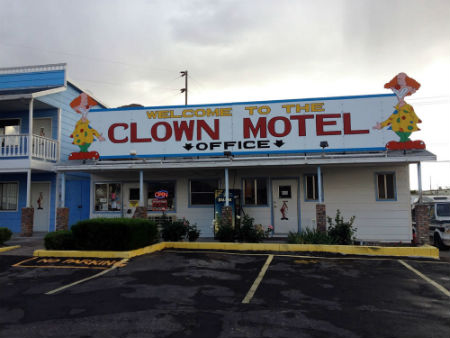 Quotes of The Day
Quote I
People who enjoy meetings should not be in charge of anything. Thomas Sowell
Quote II
If you had to identify, in one word, the reason why the human race has not achieved, and never will achieve, its full potential, that word would be 'meetings.' Dave Barry
Quote III
Has anyone ever said, 'I wish I could go to more meetings today'? Matt Mullenweg
Quote IV
These two staples of work life - meetings and managers - are actually the greatest causes of work not getting done at the office. In fact, the further away you are from both meetings and managers, the more work gets done. Jason Fried
It's that time of year again.
*****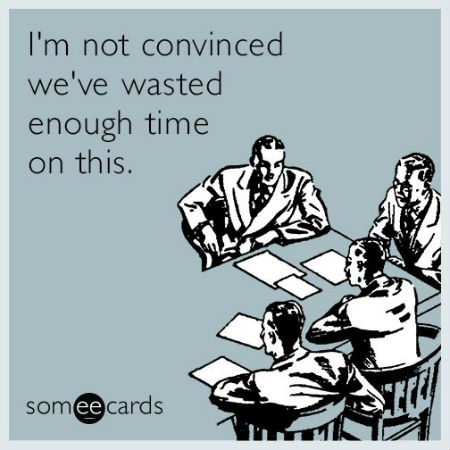 Well what did you expect?
*****
*****
Obviously these folks have never been to the Upper Midwest, don'tcha know.
*****
Participating in the obligatory tour, the "Need Fuel Light" comes on.
How far can you go?
United Airlines was right to remove the passenger.
United Airlines was wrong to remove the passenger.
It's you people who are wrong not the passenger or the airlines.
My boss doesn't understand my culture.
This excuse will not be used for being late.
Are gun safetys 100% safe?
Uh, hell no. Genius Award Winner.
*****
Tonight's ONT has been brought you by BINGO.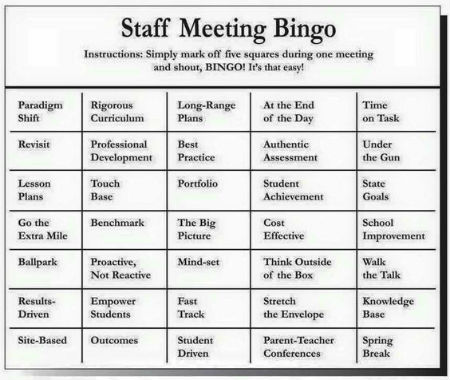 Notice: Posted with permission by AceCorp, LLC.
Meeting ear-worm not included.
Posted by: Misanthropic Humanitarian at
09:56 PM