The Thursday Night ONT is making America Great Again
Happy Thursday night everyone. I know that many of you look forward to Thursdays, counting on a funny and interesting ONT to get you through your Friday. To all of those people, I have but one thing to say.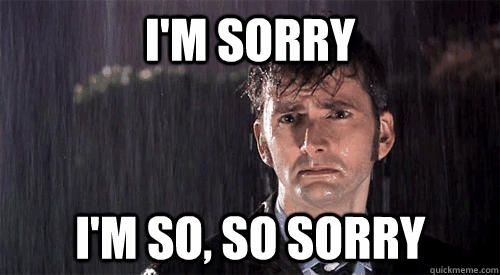 That's Gotta Hurt
Many of you are aware of Pepsi's failed social justice virtue signaling ad. Social Justice Wankers have been up in arms (and lets be honest, when are they not up in arms?) about how it trivializes or marginalizes or appropriates something or other, while conservatives have been chortling about how accurately it demonstrates how facile their whole "movement" is. If you haven't seen the ad you can watch it
here
, but honestly, your time would be better spent washing a cat. Then today Bernice King, youngest daughter of Dr. Martin Luther King Jr, tweeted this: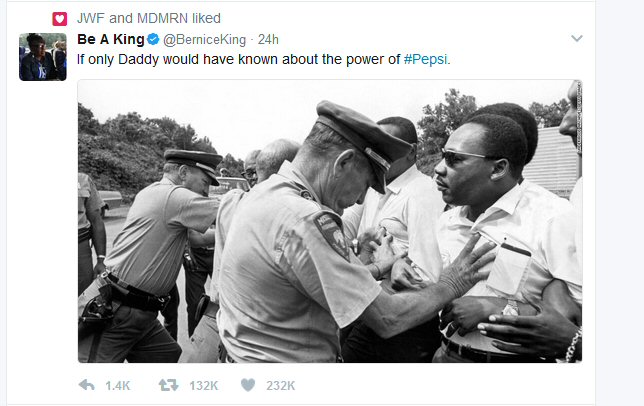 Ouch.
I See What U Did There
The Big Bend
Seems there is an architecture firm that is floating the idea of a giant "U" shaped skyscraper. I guess building the tallest building in the world is too hard now, so they are going for the "longest". Ohh-kay. (picture at link) Related (depth, not height):
Lets Talk About Sex, Baby
Sexual Health and Rights in Sweden
(Some illustrations NSFW) So, this is a guide for LGBTQ "refugees", detailing all of the many wonderful and open-minded social services they offer for people of all orientations. I am certain that this will go over well with the cultural norms of the."refugee" population, demonstrating what a warm and welcoming people the Swedes are and easing the transition of the "refugees" into Swedish daily life. (If you want to know why I use quotes, look up the word "Hijrah"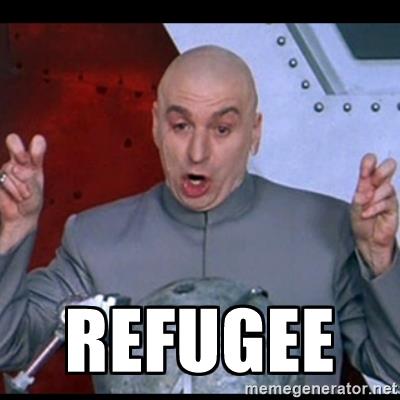 Snow Way to Make a Living
There's a Signpost Up Ahead, at the Intersection of Myth and Reality, it's the Twilight Zone
Point:
Is Intersectionality a Religion?
By Andrew Sullivan. I'm not sure if it's that Andrew Sullivan, but if it is, a surprisingly thoughtful piece. He goes off the rails at the end, but most of the article is well done. Counterpoint:
"Secular Religion" and the Impossibility of Religious Liberty
An excellent response to the idea of secular values functioning as a religion:
And this is, ultimately, why a society built upon — using the words of Sullivan — "reason" will not persist with maximal liberty in the long run with these types of philosophical social movements at the helm. Reasoning beings require debate and inquiry, which progressive social canons cannot countenance if ultimate redress to social wrongs can be achieved. In essence, progressives fall prey to what they always fall prey to: Confusing the penultimate for the ultimate. On these grounds, a Christian doctrine of religious liberty emerges. By putting absolute judgment within the realm of the ultimate — not the penultimate — Christians can make room for dissenting belief. Not because we think such dissenting belief shares equal merit, but because we believe that judging, ending, and redressing all wrong belief cannot be achieved fully either in present form or in human hands.
I often wonder if Leftists ever stop to realize that this society we live in, the Western world that allows them to luxury to dissent in peace, is not the human norm. It's not the norm historically, it's not even the norm globally in the 21st century. They are the product of a very specific set of historical events and values that seem to be a one-in-a-million chance. If they succeed in destroying it, they won't enjoy the regression to the human mean at all. Related:
The Real Lessons of Middlebury College
by Dr. Thomas Sowell
The Nuclear Option
Today the Senate Republicans deployed the nuclear option over the confirmation of Judge Gorsuch. Let's go live to Chuckie Schumer for the Democrat reaction:
A Smart Military Blog
99% of people can't name each of these World War II planes from an image. Can you?

It's a total clickbait site, but the subject is interesting to me so I took the quiz a couple of days ago. I got somewhere in the 40s. I don't think anyone but an aviation historian could get all 50. Maybe Anna Puma. Some of them are unfairly obscure, along the lines of "An obsolete biplane design by the time WWII started, the only ones to see combat belonged to the Yugoslavian Air Force. They were both shot down and their pilots killed" obscure. (answer- Avia BH-33) Still fun.
Related: We used to be a nation of steely-eyed missile men, like
Tex Johnson
. Born to farmers in Kansas in 1914, he first flew with a barnstormer at age 11. Deciding to be a pilot, he soloed at 15, became a test pilot during WWII, later worked for Boeing and was the first to fly the B-52, worked on Minuteman missiles and the Apollo program. He started his own company, built his own planes and later worked on perfecting ejector seats for pilot safety. Oh, and on August 7, 1955 he did a barrel roll in a Boeing 707 jetliner.
Tex was called before the then-president of Boeing, Bill Allen, for rolling the plane. He was asked what he thought he was doing, and responded, "I was selling airplanes".
Always seen on the flightline in his cowboy hat and boots, Tex Johnson was the inspiration for Maj. T.J. "King" Kong, who rode a nuke to glory in Dr. Strangelove. There are a million reasons why America is a great country, and routinely producing men like Alvin M. "Tex" Johnson is far from the least of them. Johnson died in 1998 and was survived by three children and Delores Johnson, his wife of 63 years.
Troll Level: Genius
Tonight's ONT brought to you by polite requests.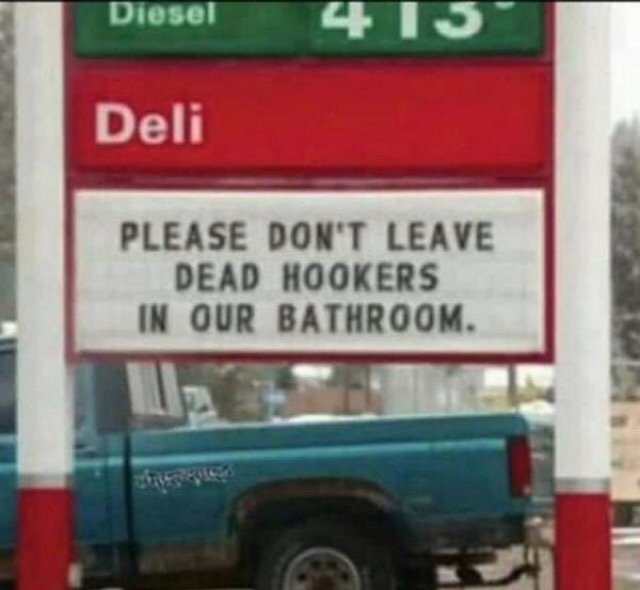 The Yahoo Group
thinks it's none of your business what they do with their dead hookers.
Posted by: WeirdDave at
10:00 PM