Overnight Open Thread (03-31-2017)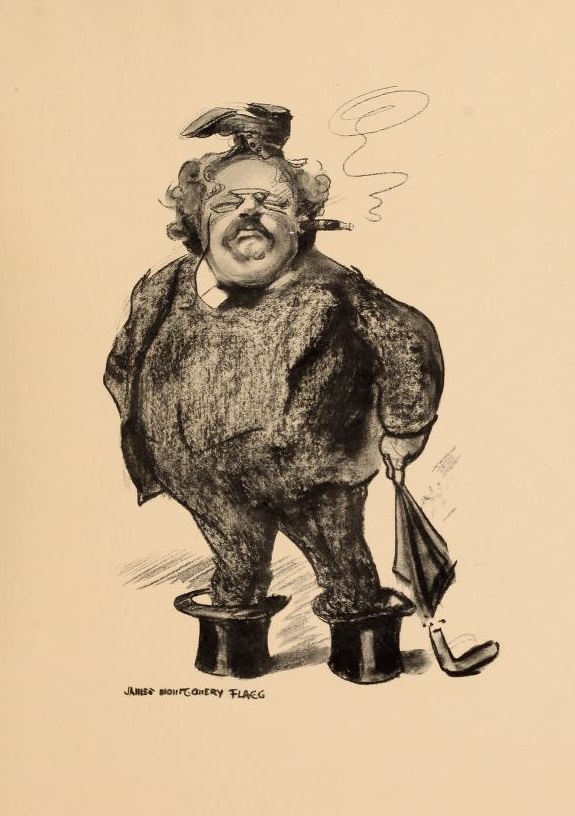 Art, like morality, consists of drawing the line somewhere.
-- G.K. Chesterton
Impartiality is a pompous name for indifference, which is an elegant name for ignorance.
-- G.K. Chesterton
Idolatry is committed, not merely by setting up false gods, but also by setting up false devils; by making men afraid of war or alcohol, or economic law, when they should be afraid of spiritual corruption and cowardice.
-- G.K. Chesterton
The Bible tells us to love our neighbors, and also to love our enemies; probably because they are generally the same people.
-- G.K. Chesterton
******
Speaks through his nose and cannot pronounce the letter S
Escaped prisoner-of-war Winston Spencer Churchill Englishman 25 years old about 5 foot 8 inches tall medium build walks with a slight stoop. Pale features. Reddish-brown hair almost invisible small moustache. Speaks through his nose and cannot pronounce the letter S. Had last a brown suit on and cannot speak one word of Dutch.
******
Want to Work? 'Dirty Jobs' Star Mike Rowe Has a Scholarship for You
******
Why Vladimir Putin Covets Montenegro
"Probe with bayonets," Soviet ruler Vladimir Lenin famously said. "If you encounter mush, proceed; if you encounter steel, stop." Like his late predecessor, Russian President Vladimir Putin will advance until he meets steel. Until this week he met mush in, of all places, the United States government thanks to Republican Senator Rand Paul from Kentucky who used an arcane senate rule to block a vote on the accession of tiny Montenegro -- the former Yugoslav republic on the Adriatic between Albania and Croatia -- from joining NATO.
I like Michael Totten. Regardless of his leanings, he seems to exert some effort to learn and to remain unbiased.
******
Shale Companies Found a Way to Be Profitable
The Dallas Fed just issued its quarterly energy survey, and in it are some special questions on what price of oil shale firms need to profitably operate existing wells, and what oil price they need to drill new ones as well. These prices vary by shale basin (and even within shale basins), but overall it looks like most U.S. shale operations would be able to continue to turn a profit even if oil prices were to drop $20 per barrel, and current prices are enough to profitably drill new wells in nearly every shale formation.
How can this be? I thought we had reached Peak Oil
TM
! Could it be that there is some heretofore unknown force that is exerted on businesses to make them more efficient in the face of market pressure?
******
Do you dare click on this link?
******
Why We Should Bring Back "Ma'am" and "Sir"
The ma'am-haters are correct to object when the title is meant to diminish. But in driving it wholesale from the vernacular, we are raising children who have no tool of language with which to convey respect. And never seeing respect in action, they're less likely to have it at all.
The coarsening of discourse has been a complaint of us curmudgeons for a very long time. It won't be fixed....ever. But that doesn't mean that saying "yes please" and "no thank you" and opening doors for ladies is a bad thing.
******
Antisemitic cartoonist named "cultural ambassador" for Belgian town
.
Lovely...just lovely. When I read this kind of stuff, I get a little whisper in the dark recesses of my mind, and it says, "Let the muzzies take over. Then Europe will get a taste of its own medicine."
******
Grace Potter and Joe Satriani cover Cortez the Killer
, courtesy of Commenter Garrett.
******
©2024 by AceCorp LLC. All Rights Reserved. Do not taunt proprietor with Makita, DeWalt or Milwaukee products. Shelves are non-weight-bearing and are for decoration only. Lefty loosy, righty tighty.