Tuesday Overnight Open Thread (3/22/17) Fill In The Blank Edition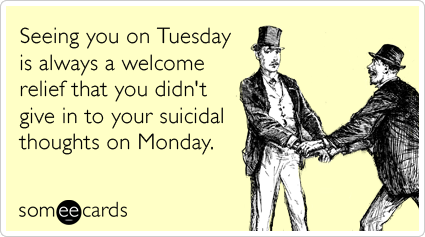 Thanks for stopping by. The ONT is always glad to see you Morons.
Quotes of The Day
Quote I
We contend that for a nation to try to tax itself into prosperity is like a man standing in a bucket and trying to lift himself up by the handle. Winston Churchill
Quote II
People crushed by laws, have no hope but to evade power. If the laws are their enemies, they will be enemies to the law; and those who have most to hope and nothing to lose will always be dangerous. Edmund Burke
Quote III
Your success and happiness lies in you. Resolve to keep happy, and your joy and you shall form an invincible host against difficulties. Helen Keller
*****
"If you put the federal government in charge of the Sahara Desert, in 5 years there'd be a shortage of sand."Milton Friedman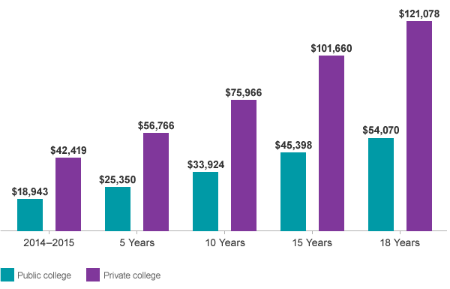 Put the federal government in charge of student loans and higher education and you get this:
In 18 years, the cost of a college degree could approach $500,000.
Sorry I've forgotten my password.
Civil Rights dilemma.
The US Third Circuit Court of Appeals today upheld a lower court ruling of contempt against a chap who claimed he couldn't remember the password to decrypt his computer's hard drives. In so doing, the appeals court opted not to address a lower court's rejection of the defendant's argument that being forced to reveal his password violated his Fifth Amendment protection against self-incrimination.
Our maple syrup swilling, ice skating friends to the north aren't so friendly after all.
Canadians want illegal aliens deported.
Nearly half of Canadians want to deport people who are illegally crossing into Canada from the United States, and a similar number disapprove of how Prime Minister Justin Trudeau is handling the influx, according to a Reuters/Ipsos opinion poll released on Monday. A significant minority, four out of 10 respondents, said the border crossers could make Canada "less safe," underlining the potential political risk for Trudeau's Liberal government.
Our country's environmental Nazis and do-gooders are battling private property owners in the SCOTUS.
A WI family cannot sell it's land.
The Murr family owns two pieces of property on the St. Croix River in Wisconsin. They attempted to sell one of their waterfront lots (called "Lot E" to finance improvements to a cabin they own on the second plot (called "Lot F". The value of Lot E had been assessed at $400,000. Environmental officials blocked the sale for violating conservation rules. A county board further declared that state law required the two lots be merged into a single piece of property that could not be broken up and sold in smaller parcels.
The ONT is not a big fan of FDR. Tomorrow March 22, 1933
FDR implements sin tax on Valu-Rite.
On this day in 1933, President Franklin D. Roosevelt signs the Beer and Wine Revenue Act. This law levies a federal tax on all alcoholic beverages to raise revenue for the federal government and gives individual states the option to further regulate the sale and distribution of beer and wine.
How to read 52 books in a year.
There goes the ONT
The ONT Musical Interlude
1950, Born on this day, Roger Hodgson, guitar, Supertramp, (1979 US No.6 & UK No.7 single 'The Logical Song').via thisdayinmusic.com
March 21, 1976 - Singer Claudine Longet, formerly the wife of Andy Williams, shot her boyfriend, world skiing champion Spider Sabich Sabich had tried to throw her and her three children out of his house. Longet was arrested for manslaughter. via onthisday.com
*****
The ONT has good news and bad news. The bad news?
Gun sales may be down with the election of Trump.
The good news?
Tattoo removal is up.
Red States. Blue States.
6 charts that show the divide between rural and urban America.
10 abandoned underground factories of WWII.
With the terror of aerial bombardments instilled in everyone, many of the factories at the time were built deep underground, where the enemy's aerial armada couldn't reach them. A number of abandoned underground factories of World War Two are still crumbling to dust some 70 years later, reminders of one of the darkest chapters in modern human history.
Rogue municipalities flaunt immigration laws.
It is about time they paid a price. If they don't want to obey Federal Law perhaps they should have their Federal funding cut off.
Is Feminism a mental illness?
20 reasons why modern women are unstable and unhappy.
But in spite of it all, women today are actually less happy than their ancestors whom the feminists perceive as having been "oppressed," and furthermore, many are becoming increasingly unstable, violent, and toxic as they poison themselves with the toxic ideology that is feminism. The following points will show how feminism actually damages today's women rather than help them.
Did you know there are 2,124 ways in which children annoy their parents.
1931 Child Research Centre research.
Back in 1931, Dr. Mandel Sherman, director of the Child Research Centre, wanted to find out the exact number of ways in which children annoy their parents. He came up with the oddly specific number of 2,124 different ways. He arrived at this number by having a group of parents carry notebooks around with them for a week and record each time their child annoyed them.
Your humble Cob pleads the 5th.
Reason 2,125 in which a child annoys it's parents.
Lesbians file lawsuit over annoying mix race child wrongful birth.
So when beautiful Peyton was born she did not have blonde hair or blue eyes. She was very obviously a mixed raced baby girl. The sperm bank had mistakenly picked the sperm of a black man instead. Among Cramblett's many nonsensical complaints she stated that now she would have to move to a community of people that were more diverse than the town she live in, in order to address Peyton's needs.
Words have meaning. Drive through not pass out in your car lane.
Genius Award 1st Runner Up.
No word if
Valu-Rite
alcohol was involved. You be the judge with tonight's
Genius Award Winner.
Wonderful people walk among us.
Tonight's Feel Good Story of The Day.
The ONT has been brought to you by Truth In Advertising.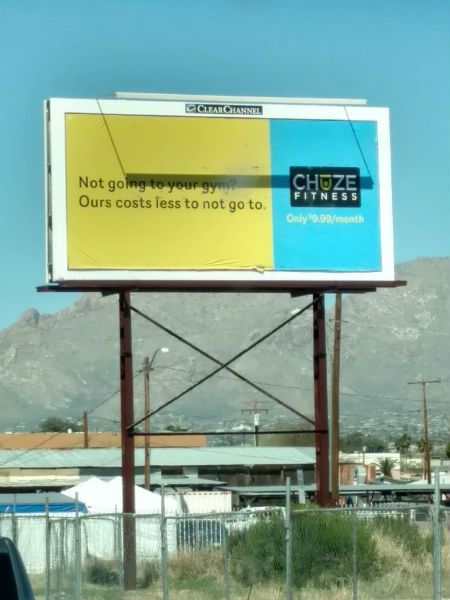 Notice: Posted with permission by AceCorp, LLC. Now made with more nutrients.
Posted by: Misanthropic Humanitarian at
10:01 PM