Tuesday Overnight Open Thread (3/14/17) Another Tuesday Edition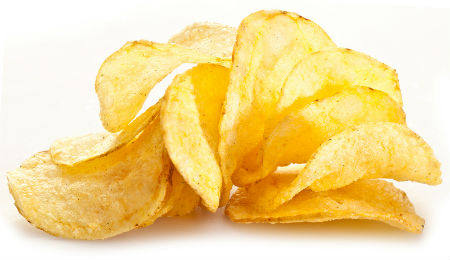 Did you celebrate today?
Tomorrow?
National Husband Day.
*****
Quotes of The Day
Quote I
It is hard to imagine a more stupid or more dangerous way of making decisions than by putting those decisions in the hands of people who pay no price for being wrong. Thomas Sowell
Quote II
Those who made and endorsed our Constitution knew man's nature, and it is to their ideas, rather than to the temptations of utopia, that we must ask that our judges adhere. Robert Bork
Quote III
Insanity: doing the same thing over and over again and expecting different results. Albert Einstein
Someone is celebrating a birthday today.
Albert Einstein, born on this day 1879.
The NFL encourages youth to play 60 minutes a day. We encourage office workers to get up and move. Our
educators
teachers should be encouraging exercise.
Want to raise successful boys? Get them up and moving.
Now researchers say that mistake leads us into a three-pronged, perfect storm of problems: 1. We overprotect kids, trying to keep them safe from all physical dangers--which ultimately increases their likelihood of real health issues. 2. We inhibit children's academic growth (especially among boys), because the lack of physical activity makes it harder for them to concentrate. 3. When they fail to conform quietly to this low-energy paradigm, we over-diagnose or even punish kids for reacting the way they're naturally built to react.
The Left.
They continue to look ridiculous.
How to louse up a date, 1948.
Are you a betting Moron?
Be careful when you're in Idaho.
As you may recall, last April the organizers of the "Arena-Weina Extravaganza" were forced to cancel the dachshund race that is usually the highlight of that event after somebody pointed out that "live dog racing" is illegal in Idaho and so conducting such a race would be a felony. This is probably true, although the statute is not very clear and no one disputes that it was intended to ban pari-mutuel greyhound racing, not annual wiener-dog exhibition races on which no money is wagered. Still, the law's the law, or at least the fear that someone would take that position effectively killed the event, disappointing many humans and protecting no dogs.
The God's must be crazy.
Half a dozen years or ago, I had a Facebook page at the insistence of female friends, who told me I had to have a Facebook page. It did not last long as my life is not interesting and the lives of my friends are not interesting either. What killed the idea for me was that I kept seeing posts for "I Fucking Love Science!" and they were always from people with no math or science. The posts themselves were never really about science either. Instead, they were usually about confirming some belief bubbling up on the Left.
Fight For $15 meet Flippy McBurger Flipper.
Prove that you are a better hire than Flippy.
Move over Valu-Rite.
How about Pee on the rocks? Or Pee neat?
If you thought gulping down a green juice was hard, the newest way to drink yourself to health will really knock your socks off. Urotherapy — a traditional therapy involving one's own urine — is being embraced by the trend-setting health crowd. But is it likely that many of us will be swapping our smoothies for our own personal pitcher of pee?
What's next, the literal shit sammich?
The ONT Musical Interlude
Two-fer Tuesday Morons.
*****
Sunday night The ONT covered submarines. Once again submarines are in the news.
Boaty McBoatface is going on an Antarctic mission.
Boaty, which has arguably one of the most famous names in recent maritime history, is a new type of autonomous underwater vehicle (AUV), which will be able to travel under ice, reach depths of 6,000 metres, and transmit the data it collects to researchers via a radio link. Its mission will be to investigate water flow and turbulence in the dark depths of the Orkney Passage, a 3.5km deep region of the Southern Ocean. The data it collects will help scientists understand how the ocean is responding to global warming.
While the GOP spends its time stepping on their dicks (Obamacare Repeal)
Scott Pruitt, EPA Administrator, makes sense about regarding global warming.
Except now he's done it. In a CNBC interview, the host asked, "Do you believe that it's been proven that CO2 is the primary control knob for climate?" Pruitt answered: "No, I think that measuring with precision human activity on the climate is something very challenging to do, and there's tremendous disagreement about the degree of impact. So no, I would not agree that it's a primary contributor to the global warming that we see. But we don't know that yet. We need to continue the debate and continue the review and the analysis."
Are graduates from Southern Illinois University
Too f*cking stupid to hire?
Campus Reform reports Southern Illinois University will soon host a month-long series of "nap-ins" to help guide students on their "internal journey to diversity." According to The Daily Egyptian, the Illinois college will offer four two-hour napping sessions for interested students who would like to "internally generate" "dreams of diversity."
"The nap-ins are part of the internal journey to diversity. All dreams start while sleeping." Tweet This "The nap-ins are part of the internal journey to diversity. All dreams start while sleeping," explained Marissa Amposta, student coordinator of the event, noting that her nap-ins will take place in the rotunda of the campus library, and that students will be able to share their dreams on a fabric scroll displayed nearby.
Your humble Cob remembers when sleeping at school was highly frowned upon. Usually with a cuff along side the head.
More Bullshit from our "Institutions of Higher Learning".
Asao B. Inoue, University of Washington-Tacoma.
Antiracist writing assessment ecologies explicitly pay close attention to the relationships that make up the ecology, relationships among people, discourses, judgments, artifacts created and circulated. They ask students to reflect upon them, negotiate them, and construct them......
It might just be too late to read all of this gobblity-gook.
To Line or Not To Line? The ultimate bathroom question.
In tonight's For F*cks Sake segment,
meet the "Brown Shirts of The WIAA.
It was OK for them to sign the Scott Walker recall petition. But, they can't let a young child celebrate with his older sister. Give us a freakin' break. Those that do, do. Those that can't, teach. Those that can't teach, work at the WIAA.
"You can't have this, you want this, you've never had anything like this."
Genius Award Winner.
What else is there to do? Besides being
Tonight's Feel Good Story of The Day.
Tonight's ONT has been brought to you by Prohibitions.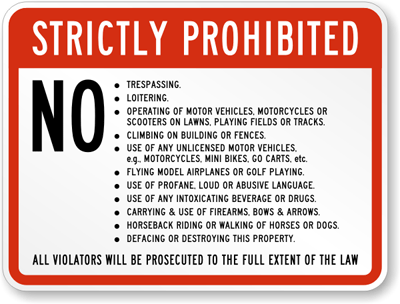 Notice: Posted with permission by AceCorp, LLC. The little blog that could.
Posted by: Misanthropic Humanitarian at
10:00 PM