Thursday Overnight Open Thread (3/9/17) Taking it Easy Editon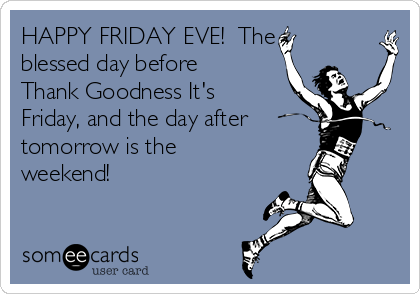 Quote of The Day "I sought for the greatness and genius of America in her commodious harbors and her ample rivers – and it was not there . . . in her fertile fields and boundless forests and it was not there . . . in her rich mines and her vast world commerce – and it was not there . . . in her democratic Congress and her matchless Constitution – and it was not there. Not until I went into the churches of America and heard her pulpits aflame with righteousness did I understand the secret of her genius and power. America is great because she is good, and if America ever ceases to be good, she will cease to be great."
―
Alexis de Tocqueville
*****
The ONT suspects if this was Mike Pence's kid it would have been a bigger story. Failed VP candidate's son arrested for being really naughty.
It looks like our friends to the north are wimping out to the Sharia Crowd.
Canada's proposed blasphemy laws.
A similar motion, labelled M-37, was later tabled in the Ontario provincial legislature by MPP Nathalie Des Rosiers on February 23, 2017, and was passed by the provincial parliament. M-37, like its predecessor, demanded that lawmakers condemn "all forms of Islamophobia" and reaffirm "support for government efforts, through the Anti-Racism Directorate, to address and prevent systemic racism across government policy, programs and services".
Your humble Cob doesn't go out for lunch often. Yesterday I did. Yesterday, Wednesday March 8th was the day without women yadda yadda. My lunch companion and I were waited on by a woman. We saw several other women working behind the bar, waiting tables and working the hostess position. It looked like the staff was mostly women. The restaurant was filled mostly with male customers. What would have happened if there had been a Day Without Men? Just thinking out loud here.
Next, the UN is prepping for International Women's Day.
Is our culture degrading women?
In preparation for the 2017 International Women's Day, the UN Secretary-General dutifully declared his devotion to women's rights and equality, saying: "Women's rights are human rights. …
Empowering women and girls is the only way to protect their rights and make sure they can realize their full potential."
Meet 12 women who did more than make sammiches.
J/K c'mon lighten up.
Moar science!!!! Underwater bullets.
*****
The American College of Pediatricians doubles down on common sense.
If a boy who questions whether or not he is a boy (who is meant to grow into a man) is treated as a girl, then has his natural pubertal progression to manhood suppressed, have we not set in motion an inevitable outcome? All of his same sex peers develop into young men, his opposite sex friends develop into young women, but he remains a pre-pubertal boy. He will be left psychosocially isolated and alone........
Scott Adams of Dilbert Blog Fame
Issues 1 million dollar climate model bet.
My point here is that I don't care how many climate models are accurate if you don't tell me how many were wrong. If 99 out of 100 climate scientists create models that are wrong, and one gets it right, would you bet on that winning model to stay right in the future? If you answered yes, I recommend letting someone else make investment decisions for you. —
Anthony Burgess at 100.
Burgess began writing in earnest at the age of 43, in 1960, when he was incorrectly diagnosed as having a terminal illness. His initial ambition was to make enough money to leave to his (first) wife, and he wrote or rewrote five novels in what he thought was his final year. He did not die and he could not find a job; so he kept writing.
The ONT Musical Interlude
March 9, 1975, Actor Telly Savalas was at No.1 on the UK singles chart with his version of the David Gates (from Bread) song 'If'. Savalas was currently high in the TV ratings playing the policeman Kojak. via thisdayinmusic.com
March 9, 1945, Born on this day, Robin Trower, guitarist, Procol Harum, (1967 UK No.1 single & US No.5 ' 'A Whiter Shade Of Pale'' & three top 20 solo albums). via thisdayinmusic.com
Triple Play Thursday.
March 9, 1991, 'Should I Stay Or Should I Go' gave The Clash their only UK No.1 single after the track was used for a Levi's TV advertisement. The track was first released in 1982 from their album Combat Rock album. via thisdayinmusic.com
*****
How to make Florida Chili, just add carrots.
The AoSHQ has an excellent food thread every Saturday. Surely hope CBD doesn't mind The ONT getting into the recipe biz.
This Chili recipe sounds good.
Patience is a virtue.
*****
There was one notable woman missing on Day Without Women.
Rest in Hell Lynne Stewart.
Her passing came 18 days after the behind-bars death of her most prized client, the 78-year-old convicted Islamic terrorist ringleader Omar Abdel-Rahman, also known as the Blind Sheikh, with whom she used to flirt during prison visits. He had received a sentence of life imprisonment in 1996. "He was a personification of an American hero," she told the Times after Abdel-Rahman departed. "I feel very strongly that he suffered. He suffered unjustly because he was convicted of this bogus crime."
Speaking of radical feminists. The ONT attempts every night to put out the best possible product. No slackers here. Our research takes us to different places. Our goal is to provide interesting, educational and conversation worthy topics, no matter how uncomfortable you may be.
No safe spaces here at The ONT or How To Have Fat Sex.
Boy there is a lot of crap we come across to put together an ONT.
Will the feminists be celebrating today?
Barbie turns 58 today.
Thursday Night. If Millennials were Lumberjacks.
*****
Decorated US Army vet. Illegal alien. Felon.
Mexican-born Miguel Perez Jr. faces deportation.
You make the call.
Perez also told the Tribune that after leaving the Army, doctors at a Veterans Affairs (VA) hospital diagnosed him with post-traumatic stress disorder. After failing to maintain a steady job, he got mixed up with drugs and alcohol, ultimately handing a "laptop case full of cocaine to an undercover officer." He was sentenced to 15 years in prison. While locked up he earned an Associate's Degree, participated in both psychiatric and addiction therapy, and worked to help fellow inmates earn their GEDs. After serving about half of his sentence, Perez expected to be going home. Instead, he's facing deportation.
Expectant Grandfather becomes an engineering whiz.
Granddaughter is recipient of his time and energy.
According to WFAA, Decatur, Texas resident Jimmy White built the mini-amusement park for his 2-year-old granddaughter. Made of metal, wood, and PVC pipe, White started work on his fun fair as soon as he discovered that he was going to be a grandparent.
Illegality and Face Book go together like.......
Genius Award Winner.
One helluva funeral procession. Well done Patriot Guard Riders and
Tonight's Feel Good Story of The Day.
Tonight's ONT has been brought to you by Relaxation.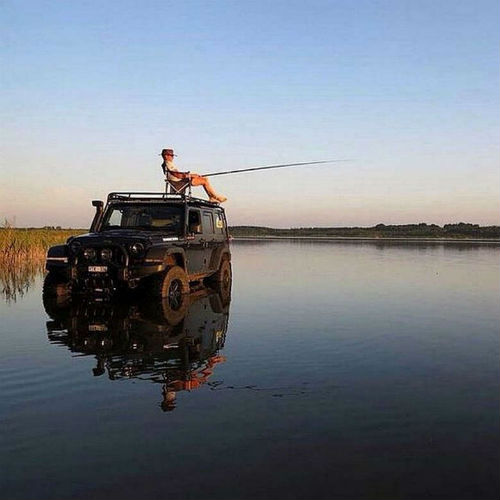 Notice: Posted with permission by AceCorp, LLC. Senior Management was not injured in the production of this ONT.
Posted by: Misanthropic Humanitarian at
09:47 PM