Mid-Morning Open Thread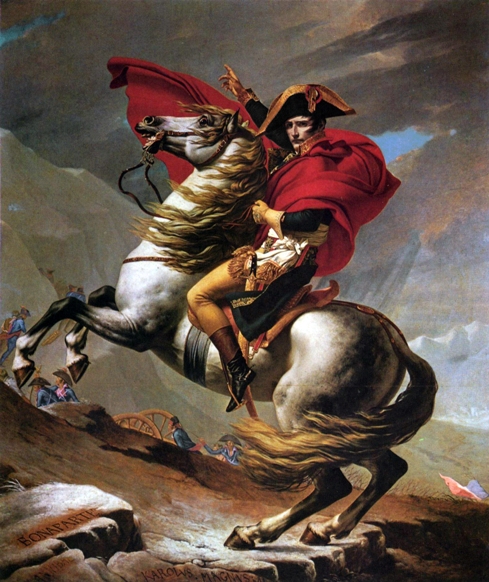 Napoleon at the Saint-Bernard Pass
Jacques-Louis David
The Media's protestations of censorship and claims of the imminent destruction of the 1st Amendment and a chilling of their "right" to attack their political opponents without fear of response is amusing in the extreme. And the suggestion that America is descending into some sort of totalitarian condition is even funnier. The vitriol and disinformation spewed by the media is a testament to their ignorance of the meaning of the 1st Amendment. The sheer volume of attacks on the president and his administration is breathtaking. Far from being chilled, the media is in full-throated hysterical screaming mode, which each headline more outrageous than the previous. What is most compelling about the paradigm shift that President Trump has created is the destruction of the idea that the press has any rights other than freedom from interference from government.
Congress shall make no law respecting an establishment of religion, or prohibiting the free exercise thereof; or abridging the freedom of speech, or of the press; or the right of the people peaceably to assemble, and to petition the Government for a redress of grievances.
Notice there is nothing that gives reporters special access to government or information or even a seat in the briefing room. And that is part of their upset; they simply cannot abide being ignored or displaced by a direct line to the people.