Sunday Overnight Open Thread (2/26/17) Academy Award Free Edition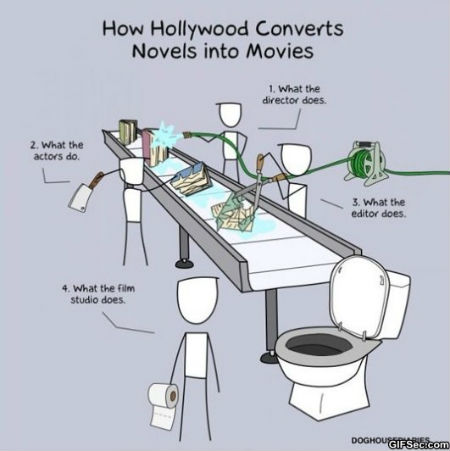 Quotes of The Day
Quote I
Nature never makes any blunders, when she makes a fool she means it. Archibald Alexander
Quote II
Life is tough, but it's tougher if you're stupid. John Wayne
Quote III
President Obama is the greatest hoax ever perpetrated on the American people. Clint Eastwood
Quote IV
God has a most wicked sense of humor. Maureen O'Hara
The ONT is never surprised by the loon shit of the left. According to Ashley Judd Trump's election is worse than being raped.

Sporting a so-called "Pussy Hat" popularized by feminist activists, Judd said the same male family member who failed to protect her from being sexually assaulted as a child betrayed her again by voting for Trump. "And the fact that there were adult men in my family – who failed to protect me as a child – voted for him, was really re-traumatizing in saying, 'You're gonna put me out there again. And the idea that you would protect me has evaporated.' And it was incredibly painful. Incredibly painful," she said.
"We got to belly up to the bar and start spending money,"
Gov. Jerry Brown
(D-CA)
Moonbeam now wants to spend on flood control measures. How's that super fast choo-choo train coming along Guv?
After successfully appealing to the Trump administration for help with the Oroville Dam emergency, Gov. Jerry Brown announced Friday that he wants to accelerate state spending to reduce flood risks as he asked Washington to expedite federal environmental reviews on several projects, including repairs to the dam's spillway. The Democratic governor's flood protection plan combines $50 million in existing general fund money with $387 million from the $7.5 billion water bond approved by voters in 2014.
You do have the right to live as you please. But, not to demand people accept it.
Tolerance does not equal acceptance.
By contrast, you do have the right to live however you please, so long as it's within the confines of the law. If you want to cross-dress, smoke marijuana, drink lots of alcohol, have lots of sex, and, yes, even go to school for gender studies, then by all means, go for it. Government should not be allowed to legislate people's behavior as long as it doesn't infringe upon someone else's rights, but that doesn't mean society isn't allowed to have an opinion. You don't have the right to demand people keep their opinions about your lifestyle to themselves, especially if you're open and public about it. I have as much of a right to comment on the way you live your life as you do to actually live it. Your feelings are not a protected right, but my speech is.
Would you like to see the country inexpensively?
You can for $213.00.
Gas is still pretty expensive in most places, and air travel is full of ridiculous TSA delays, so train travel is starting to look pretty good to travelers who want to go places without hassles or headaches. Riding the rails can be a relaxing and romantic way to see the country, as you travel down routes well over 100 years ago, and you can take an Amtrak train across the country for a mere $213.
You do have to ride through Iowa and Nebraska.
*****
*****
In the event that you missed Friday's ONT with CDR M.
Vaginal Glue.
We have some good news and bad news about SMOD.
The good news is that the impact won't kill you, bad news is that the shock wave will.
A study accepted for publication in Meteoritics and Planetary Science (preprint available here) suggests that most deaths from a sufficiently large asteroid will be caused by the airburst produced on atmospheric entry, regardless of whether the asteroid disintegrates in the air or hits the surface. The slightly less terrible news is that the killer shockwave would have to happen near a highly populated urban area to have such an effect. The best news is, large asteroid impacts are very, very rare.
8 animals that are no longer endangered.
The most useful GIF of all time.
Hard to believe it came from Frank Luntz.
Are you up for a test?
Are you more intelligent than average?
The ONT Musical Interlude
******
1932, Born on this day, Johnny Cash US country singer, songwriter who was considered one of the most influential musicians of the 20th century. Although he is remembered as a country icon, his songs spanned other genres including rock and roll and rockabilly and blues, folk, and gospel. This crossover appeal won Cash the rare honor of induction in the Country Music Hall of Fame, the Rock and Roll Hall of Fame, and the Gospel Music Hall of Fame. During the last stage of his career, Cash covered songs by several late 20th-century rock artists, most notably 'Hurt' by Nine Inch Nails. Cash died of respiratory failure on September 12th 2003, aged 71. via thisdayinmusic.com
Not all kids are couch potatoes.
Bored kids build their very own roller coaster.
The ONT is shocked that local authorities didn't put the kibosh to it.
Creativity can be used for good. And
it can be used for stupid.
h/t Hank Curmudgeon
Pryor decided to make the ACLU Dash button a reality after one of his friends made an off-hand remark about the idea of a donating Dash button. "It got me thinking: why reserve that instant gratification for physical goods? Why not push a button and do some real good?" he said. Dash buttons, for the uninitiated, are an Amazon brainchild. They are buttons that you put around your house next to products you regularly use. Then when you run out of your favorite snack, cleaning product, or beverage you simply press the button and amazon automatically puts in an order for you. Like many people Pryor says he had "never used a Dash button before (or any IoT [Internet of Things] device for that matter), and always thought the buttons were a little silly."
Previously HIV was a death sentence.
Now, scientists say they may have found a cure.
The IrsiCaixa AIDS Research Institute in Barcelona recently announced that a new treatment has successfully wiped out HIV in five patients. The treatment, which the institute is prototyping, mixes two HIV vaccines with a cancer-treating drug. The two vaccines help create white blood cells that can find and eradicate HIV-infected cells. Meanwhile, the cancer drug, which is called Romidepsin, causes the virus to reveal itself wherever it lays dormant.
The ONT is not sure what the young man was thinking. That is why he wins the
Genius Award.
Jogger survives attack.
Tonight's Feel Good Story of The Day.
Tonight's ONT has been brought you by Gluttony.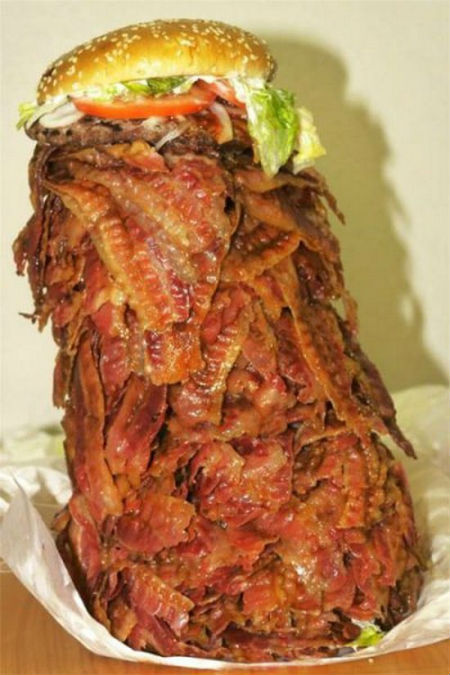 Notice: Posted with permission by AceCorp, LLC. No purchase to win is necessary. But, it sure helps.
Posted by: Misanthropic Humanitarian at
10:00 PM