Ace of Spades Pet Thread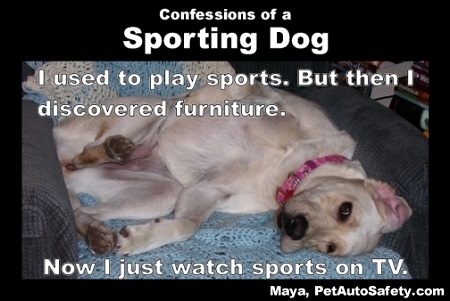 Hello Morons and pets, curl up on the couch. Grab a beverage and enjoy some animal tidbits and photos of PetMorons.
*****
Moron Participation Day. A Little Bit of This. A Little Bit of That.
Mush, mush, run, run like the wind.
h/t bluebell
Music can make your dogs happy.
h/t L, Elle
If a chewing treat or rubber toy isn't getting the job done when it comes to exciting your pooch, turning on the radio just might do the trick. Just be careful as to which station you put on, as a new study finds dogs can be particular when it comes to the type of music they prefer. Researchers out of the University of Glasgow in Scotland, along with folks at the Scottish SPCA, found that reggae and soft rock topped the canine charts, though certain dogs do seem to have various tastes.
Perhaps an insensitive topic. What do you do when your pets pass on? Burial? Cremation?
Taxidermy and drones.
h/t Tucker Steele
Over the years I've never had a digger dog, until the latest addition to the Mis. Hum. home.
My dog isn't this clever.
h/t IrishEi
As we are in January, it is that time of year for end of year/beginning of year reviews.
Cats are no different. Performance review for cats.
h/t Miley
*****
MEET THE PETMORONS
Our first critter is commenter Miley's cat, here's the story.
"This is how Maire and I bonded - long before we adopted her, she would come up to the deck and allow me to scratch her with my toe (she wasn't keen on hands at first - I guess she figured toes were safer)." Glad you have some toes left.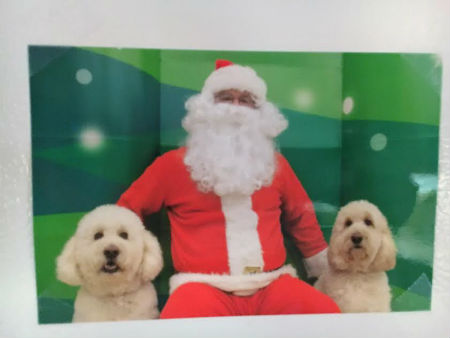 Our next submission is from gmlgmlgml, meet Max & Murphy.
"Boys are dreaming of lots of squeaky toys under the tree Christmas morning." We hope that they received copious amounts.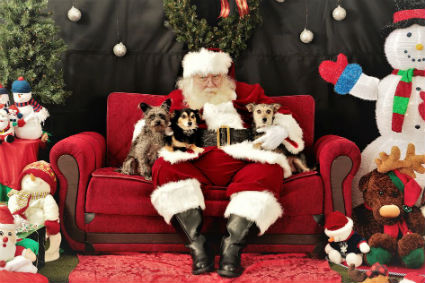 Here is what svitelli had to say about this photo submitted to us.
"Jawa, Leonard & Penny meet Santa for the first time." Sweet photo. Great job in getting all 3 to pose.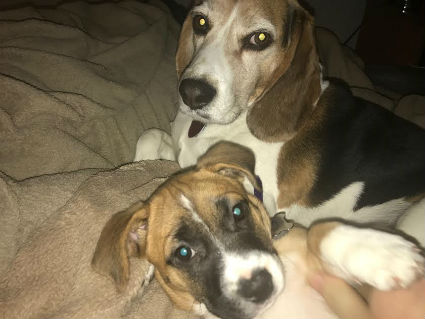 Buzzion submitted this photo of his 2 side kicks. Let's here about them.
"Here are my dogs who are impossible to get together long enough to take a picture. Watson is my 8 year old beagle, named because he is my sidekick so he couldn't be Sherlock. Tali is my new puppy mutt, named after Tali'Zorah of Mass Effect" Nice looking dogs.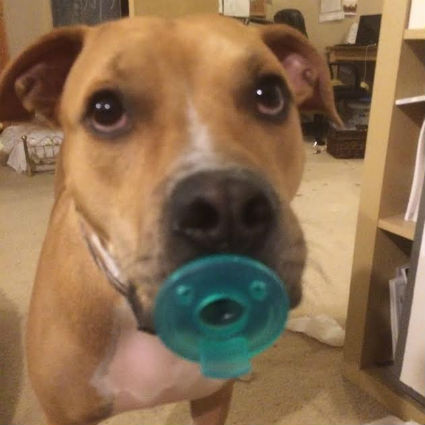 Here is what Robert had to say about this "Big Sweetie" "Our 90lb boxer/pit/dane mix (we think), Duke. We think he's trying to fool potential burglars into thinking he's just a sweet baby. It's a clever ploy so he can sample some burglar rawhide." Thanks long time Lurker.
Not much info given about this photo. Here is what we were provided.
"I am a fan of ACE and enjoy the pet moron posts.
Here is a photo my son took last week, that I have permission to share
and that is also posted on my blog site posted today 1-1-17.
http://www.youmeandtheafter.com/ I hope you find this worthy of sharing on Pet Morons this week. youmeandtheafter" Quite the photo. Thank you for the submission.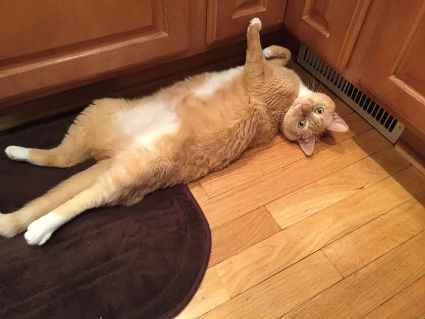 Weasel submitted this photo of Weasel Cat. "Soft white underbelly near a warm vent on a cold day!"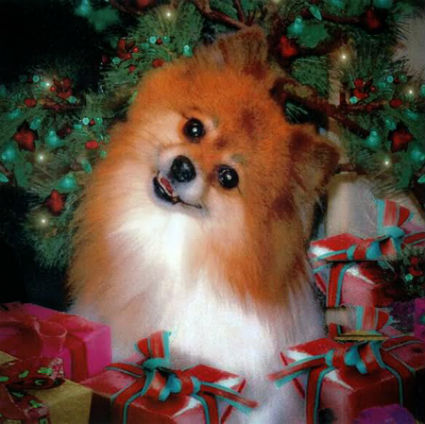 Tiem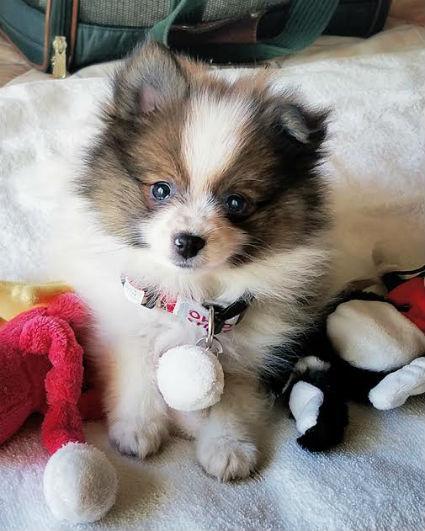 Copper We received these two photos from jrg dds. Here is the story, "We lost our 16 year old Pomeranian, Tiem, late last year.
For Christmas we got a new Pomeranian puppy, Copper." Sorry to hear of your loss, but congrats on your new addition.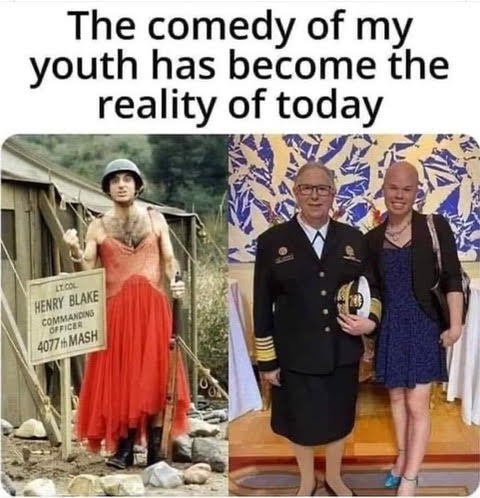 Last but not least is this cutie. "Miley adopted (mostly lurkers / occasional commenters) "Chas C-Q" and "elaine" seven years ago. She's half longhair, half wirehair, all dachshund, and nearly ten years old. At fourteen pounds, she's about 30% larger than either of her mini dachshund parents. ("Hybrid vigor.") Her mother looked like a tiny Irish Setter (with very short legs); her father looked like a tiny blond schnauzer (with very short legs). Like most dachshunds, she's smart, funny, snuggly, . . . and a tad bossy at times. Also very sweet."
*****
What a great bunch of animals and wonderful photos. Thank you all for submitting your photos and sharing your pets with us. As ever we appreciate your patience in getting to your pets. Have something animal related, you know where to send it, petmorons at gmail. Have a great week!!
Posted by: Misanthropic Humanitarian at
02:39 PM