Monday Overnight Open Thread (1/2/16) Mish-Mash Edition
Tonight's ONT is a mish-mash. Damn, day 2 of the New Year and I've already broken a couple of resolutions. But the fish were biting today.
Quotes of The Day
Quote I
We are looking forward to the day when moderate Muslims will be able to take control of their governments, their educational systems, and their law and order, so the Western world could resume mutual constructive relations based on friendship and respect. The whole world is looking forward to that day and praying for a peaceful Middle East. The ball is now in the Muslim world's court. President Elect Donald J. Trump.
Does that sound like Adolf Hitler to you?
It's about time that they (the whining leftists) sucked it up and pulled up their big boy or big girl pants. Every American citizen at one time or the other faces a political election not to their liking. Your time for grieving is over, it is the United States of America. If not, f*cking leave. Quote II
I've come here to Cairo to seek a new beginning between the United States and Muslims around the world, one based on mutual interest and mutual respect, and one based upon the truth that America and Islam are not exclusive and need not be in competition. Barack Obama
While you were sucking up to them they were killing and raping people around the world.
Quote III
If living conditions don't stop improving in this country, we're going to run out of humble beginnings for our great men. Russell P. Askue
Quote IV
Faith has to do with things that are not seen and hope with things that are not at hand. Thomas Aquinas
Speaking of New Year's resolutions, did you make any? Was one of them a weight/eating resolution? Meet Mabel Wolf of Brooklyn.

March 1934: Forty-year-old Mabel Wolf of Brooklyn showed up at Kings County Hospital complaining of acute stomach pain and a loss of appetite. An x-ray revealed the presence of a large clump of metallic objects in her stomach. In a subsequent hour-long operation, surgeons removed 1,203 pieces of hardware from her stomach. The objects weighed a total of one pound, three ounces. Amazingly, they hadn't done her any serious harm.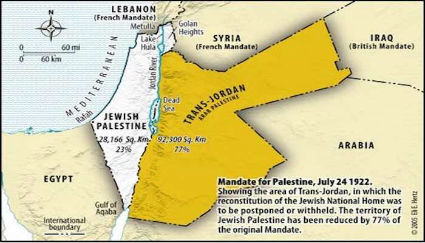 In 2011, Newt Gingrich said "The Palestinians are an invented people." He was right. So why are they entitled to a state?
In 1964, the Palestine Liberation Organization was formed to liberate Palestine through armed struggle. But it took years for the notion of a Palestinian people to crystalize. In 1967, they were not recognized as such, nor were they considered a party to the conflict. Security Council Resolution 242 passed after the '67 war, made no mention of them.
What I want in a wife. What Great Britan's most eligible bacherors revealed 45 years ago.
The ONT guesses one would not answer this way today.
In April 1972, Cosmopolitan magazine revealed what Britain's 40 most eligible bachelors wanted in a wife. Appearing in the magazine's second ever British issue, "WHAT I WANT IN A WIFE" is a wonderful and telling slice of British history and pop culture. That a fair number of the personalities were gay adds more interest. You can't blame them for playing along. The Sexual Offences Act 1967 decriminalised sex between two men over 21 and 'in private'. It did not extend to the Merchant Navy or the Armed Forces, or Scotland, Northern Ireland, the Channel Islands or the Isle of Man, where sex between two men remained illegal until 1980 (Scotland) and 1982 (Northern Ireland). Only in 2000 was the age of consent reduced to 16, in line with heterosexuals. Same sex marriage became legal in the UK on 29 March 2014.
We are under 3 weeks until TFG is gone.
But before he leaves, he is smacked down in Federal Court again.
The NFL, more specifically, the S.F. 49ers, have spit in the face of the common man.
Colin Kaeperdick wins Eshmont Award.
In September, Time magazine put Kaepernick on the cover for leading "the perilous fight" against "privilege." On Friday, the 49ers announced that it had honored the struggling QB with its "most prestigious" team award: the Len Eshmont Award, bestowed upon the player who "best exemplifies the inspirational and courageous play of Len Eshmont, an original member of the 1946 49ers team."
The ONT Musical Interlude
Tonight's science lesson. h/t CBD
Moar science.
Advancements in the medical marijuana world.
Remote control medicine. Will they be able to apply it to other medicines?
While marijuana is increasingly recognized for its medicinal and therapeutic effects, prescribing the drug—"take two hits and call me in the morning"—has long been a tricky proposition for doctors.
Perhaps until now. Syqe Medical—a startup out of Tel-Aviv, Israel—has created a cannabis inhaler that allows doctors to prescribe a precise dose of marijuana and even administer it remotely. The inhaler was green-lighted by the Israel Health Ministry, and has been in use for a year at Rambam hospital in Haifa, which the Times of Israel describes as the world's first such institution to prescribe weed as "standard medical treatment."
Ooops!! Genius Award or shit happens, you decide?
Don't drink and drive, what about drinking and flying?
Tonight's Genius Award Winner.
Ooops, another resolution broken,
tonight's Feel Good Story of The Day.
OK, a kinder and gentler
Feel Good Story of The Day.
Tonight's ONT has been brought you by Spell Check.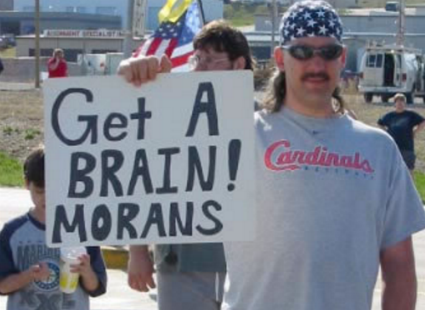 Posted with permission by AceCorp, LLC. Notice: The ONT is property of AceCorp, LLC. Transmission of the ONT without clear consent of an Ewok by the name of Ace is really frowned upon. Failure to adhere to the conditions of this written warning will lead to unspeakable horrors.
Happy New Year from Maetenloch Top 10 commenters:
1 [607 comments] 'Miley, Duchess of Double-Barrelling' [85.23 posts/day]
2 [351 comments] 'Nevergiveup'
3 [347 comments] 'grammie winger '
4 [334 comments] 'Chi'
5 [329 comments] 'rickb223'
6 [307 comments] 'Bigby's Knuckle Sandwich'
7 [307 comments] 'SMFH'
8 [305 comments] 'Insomniac'
9 [304 comments] 'logprof'
10 [303 comments] 'garrett' Top 10 sockpuppeteers:
1 [40 names] 'That deplorable guy who always says...' [5.62 unique names/day]
2 [38 names] 'Duncanthrax'
3 [35 names] 'Steve and Cold Bear'
4 [35 names] 'an indifferent penguin'
5 [34 names] 'garrett'
6 [29 names] 'Insomniac'
7 [29 names] 'Mike Hammer, etc., etc.'
8 [29 names] 'wth'
9 [25 names] 'Prince Ludwig the Deplorable'
10 [23 names] 'Bertram Cabot, Jr.'
Posted by: Misanthropic Humanitarian at
10:05 PM