Ace of Spades Pet Thread [Mis. Hum.]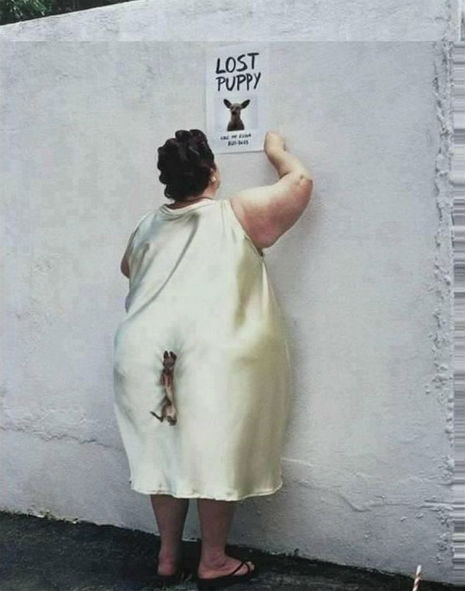 Hello everybody. Thank you for stopping by. Why not grab a T-R-E-A-T and STAY for awhile. There are some interesting animal stories and some really nice Petmorons.
A Little of This. A Little of That.
Is this really true?
21 weird things that cat owners do.
National Black Cat Day.
Despite being just a loveable as their more colourful brothers and sisters, for years black cats have been neglected, faced suspicion, hostility and even death as a result of silly superstition. Bambi goes out to dinner. Bambi doesn't realize breaking a window is not the way to enter a diner. GOP VP candidate Mike Pence's Beagle Maverick passes away. Condolences Gov. Pence. A video h/t submitted by Brother Cavil.


A $40,000 dog? Supposedly there are. Coonhounds. I just drive up and down the roads where I live, they are thick here.
h/t BigNJames An Afghan Hound has been named the world's prettiest dog. That's bound to start an argument. It's not math. But, it is a quiz. C'mon take the quiz. It doesn't hurt. A feel good story shared with us by our very own L, Elle. Meet The PetMorons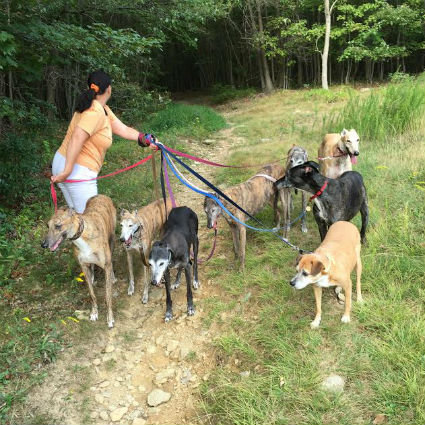 Moron RobertM submitted this photo and the following story, "RobertM's (and Maggie's) pack of rescues walking their human slave Maggie:
(l to r) Sunny, Sydney, Chloe, Quincy (diFurface), Josie, and Freddie the greyhounds.
The mutts on the right in front are Stanley (the black one) and Ojo (formerly of Namibia)."
Now get back to walking Bob.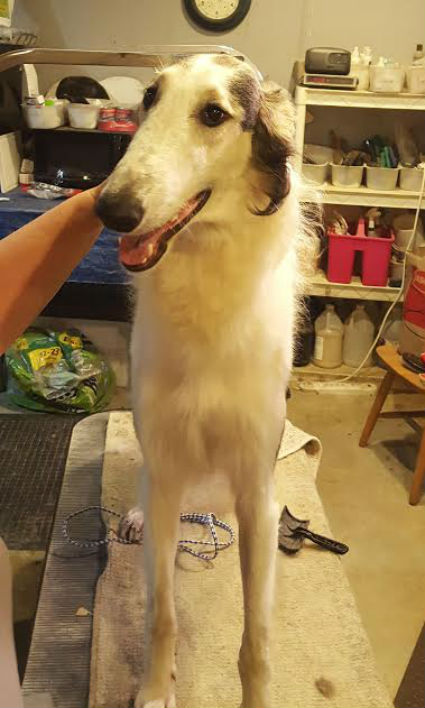 Meet Val, a show dog. Val's owner had the following to tell us, "This is Val, one of our year-old Borzoi, being groomed for a show and displaying not just a soft, happy expression but also some superb Hasidic curls. Kodos the Executioner"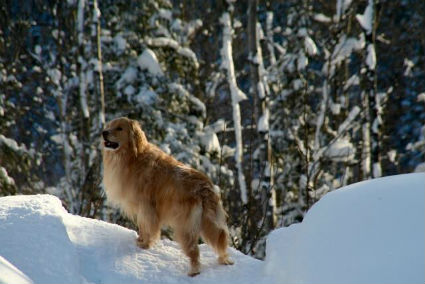 An unidentified Lurker shared this photo and story of Rusty with us. Rusty, ordinarily a mild-mannered Golden Retriever for an average suburban family, when the trail calls turns into Rusty the Alaskan Wilderness Adventure Dog, fighting the never ending battle for truth, justice and against squirrels.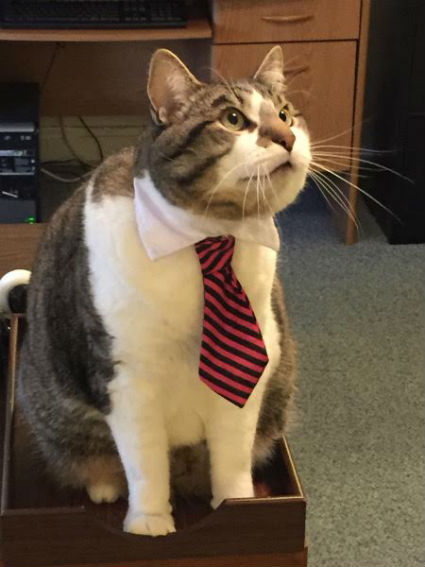 This is Lurker Jim's buddy and story, "I'm a moron lurker and I've attached a picture of OhCee (for Office Cat) for your Saturday pet post."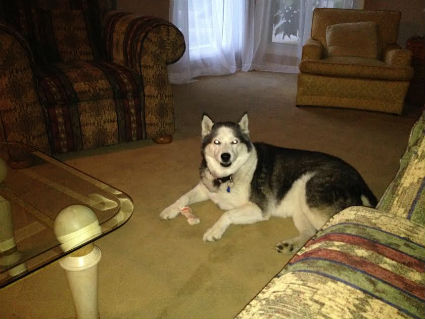 Taqyia2Me, shares this story about Nikita. "Here is Nikita - 5/9/04 - 4/17/15
Fierce defender of her yard. Killed 2 raccoons, 12 possums and countless birds and rabbits there.
Her favorite game was always "bite daddy!"
We miss her something awful"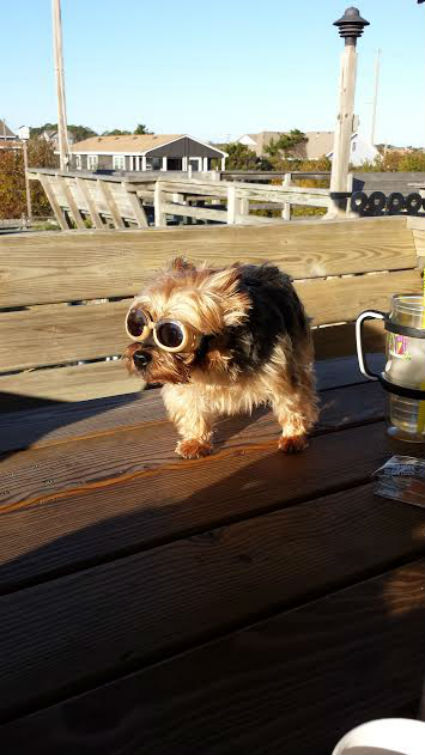 Liz wanted us to here about her dog. "Here's my 9 yr-old Yorkie, Maggie, all ready for a run on the beach. When you're this short, sand blowing in your eyes can be a big bummer."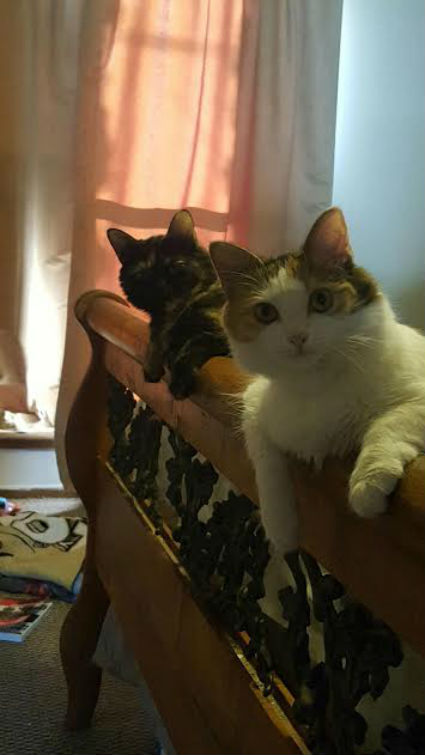 "I've attached a few pictures of my girls, sisters Alfie and Glinda. I'm a long time lurker, and I've commented under PDizzle"
So PDizzle is shy but has nice looking kitties.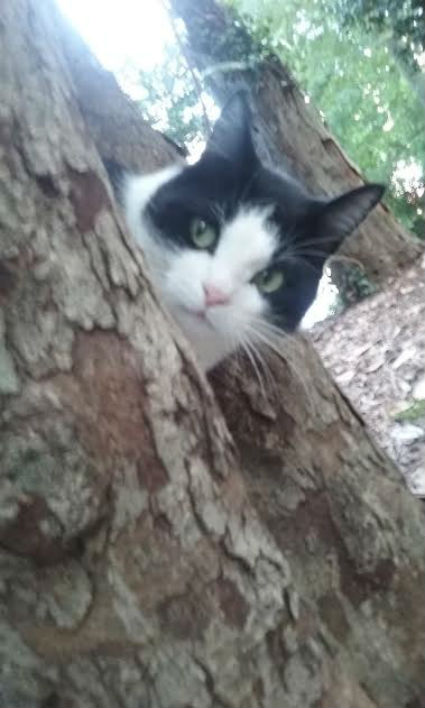 The following submission about Mr. Kitty was sent in to us from Dr. Varno. Neighbour cats of Dr. Varno.
Sent from a friend. -- Dr. Varno
That's a wrap for the Pet Thread for another week. If you have animal news, tips or stories please feel free to submit them. Also if you haven't submitted your pet photo we are hoping you do. Your submissions can be sent here to petmorons at gmail dot com. Here's hoping you have a good week. Update Please no politics or current affairs.
MuNuvians
MeeNuvians
Polls! Polls! Polls!
Real Clear Politics
Gallup
Frequently Asked Questions
The (Almost) Complete Paul Anka Integrity Kick
Top Top Tens
Greatest Hitjobs
News/Chat