Monday Night Overnight Open Thread (10/24/16) [Mis. Hum.]
You thought Monday October 24, 2016 was tough. You should have been around on Thursday October 24, 1929. The Great Depression kicked off on this day 87 years ago.
Those Morons who had parents who lived during this time were taught some serious financial lessons. One of those lessons could have been what they ate for sammiches. To this day your humble OB enjoys a good Bologna sandwich.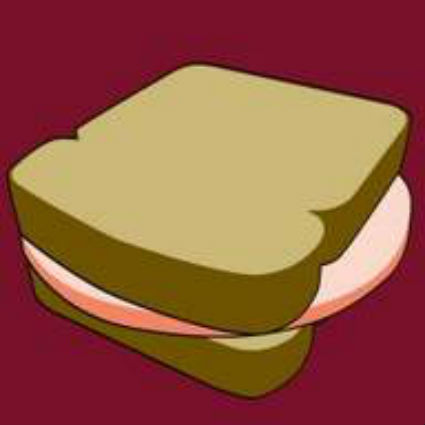 It's National Bologna Day!!!
It still isn't too late to go and
have your better half
make you a Bologna sammich. So Bologna isn't for you. Patience Morons. Tomorrow, Tuesday October 25th, will be
National Greasy Foods Day.
Enjoy!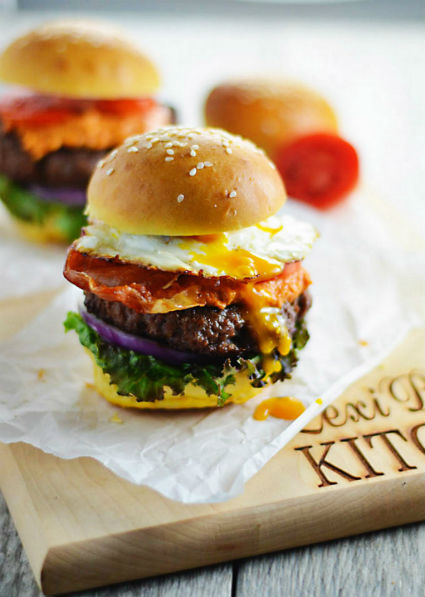 If the arteries can handle it, drop below the fold.
As an 8 year old, my parents sent me to visit my grandfather 4 hours away by train. Ah, the good old Chicago Northwestern. My how times have changed.
Yummy, Girl Scout Cookies!!
Girl Scout Cookie cereal?
Smaller than normal boxes of cereal and more costly? Remember the Obamacare Website disastrous rollout?
Neither does Obama.
Happiness, we don't need no stinkin' happiness here.
Corporations intent on making employees more engaged and creativeare focusing on happiness as the answer. Chief Happiness Officer is anactual job at many companies. But most scientists say that creativity calls on persistence and problem-solving skills, not positivity. Computational scientist Anna Jordanous at Kent University and linguist Bill Keller of Sussex University in Englanddug through through over half century of study on the creative process in various fields, and isolated 14 components of creativity. Happiness wasn't one of them.
From
The Land of Make Believe
Washington, D.C. where money and stupidity grows on trees. Are you a failure in the private sector? Do you yearn to be a government employee? Do you believe in unicorns and pots of gold at the end of the rainbows? If so Uncle Sam has a job for you.
Yes, you can become a Diversity Inclusion Specialist and make over $100,000 a year.
Include this while you're at it. Iceland has a population of approximately 332,000 people.
Even Iceland voters are pi$$ed.
The Pirate Party appears to be in position to win a large number of seats in Parliament. We have no idea when the Pirate Party will reach our shores. However, it is safe to say that there are numerous parties which should walk the plank. IYWIMAITYD
The 19 countries with the highest standard of life.
Youth development index. U.S.A. doesn't rank well.
Australia admits they have an illegal gun problem.
Amnesty program launched.
As usual, facts have little to nothing to do with anti-gun policy, especially in the Land Down Under. And so we're not surprised to read Reuters report that "Australia on Friday announced a gun amnesty for next year after a criminal intelligence report estimated there were 260,000 illegal firearms in the country
Hosting a party for "whites" only. Not so good. That would be discriminatory.
Hosting a party for persons of color only is a different story and acceptable.
A leaked Soros memo exposes the corruption of Obama & Clinton.
Follow the money and have a score card handy to keep track of the players.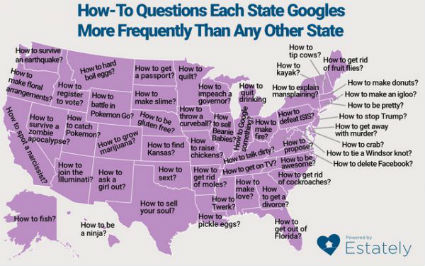 Googling by state.
Something tells me this is outdated. Wisconsin hasn't been interested in recalling their governor since 2011.
How the F.B.I. lost Lucy Parsons.
From record keeping to investigating certain political figures, the incompetence of The Federal Bureau of Incompetence is breathtaking.
Forsaken Islands or future home for the Moron Horde.
The end of an era.
Goodbye Snoopy.
All good things must come to an end.
2016 Wildlife Photographer of the Year awards.
Outstanding work. Taken from the science department.
Shaken not stirred.
Don't get on the wrong side of James Woods.
Speaking of Twitter.
News tips, loose change and dry cleaning coupons can be sent here.
Here's your chance to associate with like, kind and quality type of Morons.
Just because you can do it, doesn't mean you should.
Genius Award winner.
Toys.
The feel good story of the day.
Tonight's ONT has been brought to you by homeopathic medicine for anxiety.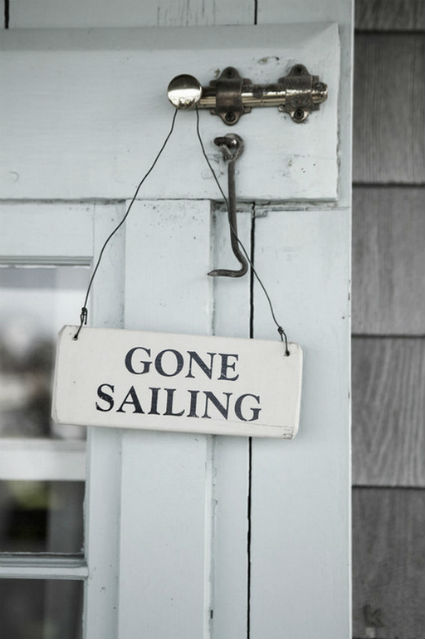 Posted by permission of AceCorp, LLC. The Occupational Safety and Health Administration (OSHA) ONT standards does not require AceCorp, LLC to label ONTs with instructions and warnings. AceCorp, LLC attachs the labels to provide information for safe use, and to protect themselves in liability action from any misuse of the ONT.