Overnight Open Thread (9-22-2016)
*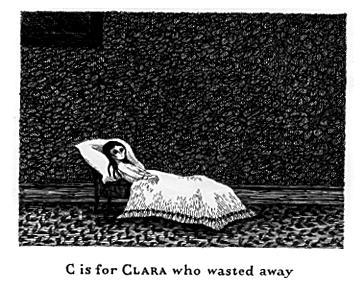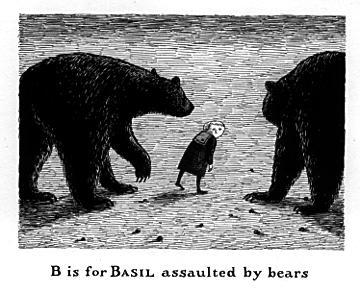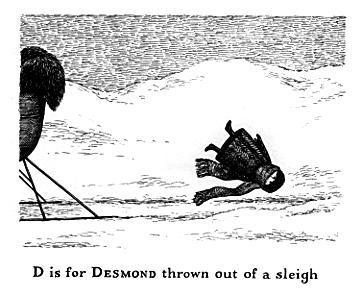 Keep it civil or you will be warned once, then banned. Or if it is beyond the pale, banned without a warning.
Taxis vs. Uber
I like Uber. It's convenient, the drivers seem to be more communicative and interesting, and it is certainly transparent. Knowing what the fare will be before you get into the car is a very nice thing. Here is a nice little primer, with some interesting data about the differences between Uber and conventional government monopoly taxis.
Taxis versus Uber: The Regulations, the People, the Money and the Future
there is some evidence that, in comparison to taxi drivers, Uber drivers discriminate less against minority riders. For instance, an investigation by the Washington, D.C.-based WUSA 9 news agency found that, with respect to hailing taxis, black passengers wait longer and are 25 percent more likely to be stranded than white passengers. Conversely, Uber's policy of not revealing a rider's personal information or desired destination until the driver accepts the job, coupled with its policy that drivers must accept at least 90 percent of all requests, could offset racial bias and prevent drivers from refusing to serve certain areas. In fact, an Uber study in Chicago concluded that 4 in 10 rides start or end in areas
underserved by taxis.
******
******
SciBabe is smart. And refreshingly human. She doesn't write too much, which is unfortunate, because she clearly has the Moron sensibility...
Nature Doesn't Give A Fuck If You Live Or Die.
By the age of one, how many times had modern medicine saved your ass? What about by the age twenty? How about now? How many times has nature tried to kill you? Strep, staph, weather, tsunamis, all the vaccine preventable illnesses, tooth decay, allergies that range from life-threatening to "goddamnit, it's spring and the trees are fucking," and whatever the fuck Gwyneth Paltrow is getting stung by bees to cure. And the goddamn flu. Without modern medicine, how much worse off would your life be? If you go back to doing all things naturally, a tiny emergency turns into a big one. A long term chronic illness turns into a quick death sentence.
******
High-fat cheese: the secret to a healthy life?
I actually don't care whether it contributes to a healthy life. It contributes mightily to a happy life, especially with some good crusty sourdough bread or a fresh-baked baguette.
******
Well, we're on a "Telegraph" roll, so here are two Brits waxing poetic about the joys of Japanese whiskey. I have tried a few, and they are nice, but I have yet to be wowed by any of them. Does the Horde have a different experience?
Why Japanese whisky is now some of the best in the world
******
I roomed with a bunch of cripples (their word, not mine) in college, and most were refreshingly smart-assed about their injuries and disabilities. The current attitude that elevates their "bravery" to ridiculous heights rankles the way speaking of Hillary as a fashion icon or Chelsea as a super-achiever does...
We disabled people aren't 'super' in any way. I couldn't care less about the Paralympics
The problem is this: most disabled people aren't interested in 'breaking boundaries' one little bit. The chances of most disabled people becoming a world class athlete is roughly the same as it is for able bodied people (i.e nil). I should hardly need to point out that, despite having a disability, I don't have much in common with any disabled athletes. What's more pertinent however, is the 'wow-factor' that able bodied commentators and viewers of the Games seem to have towards what sociologist Rebecca Chopp has called 'super cripples'. It would appear that only by contorting and manipulating ones body into something approaching super-human do people with disabilities actually gain the respect of wider society. Disabled people who don't strive for these goals are still patted on the head. Disabled people who do are given medals.
******
Scott Adams clearly has the keys to Ace's time machine.
Checking My Spooky Predictions
From August 10th: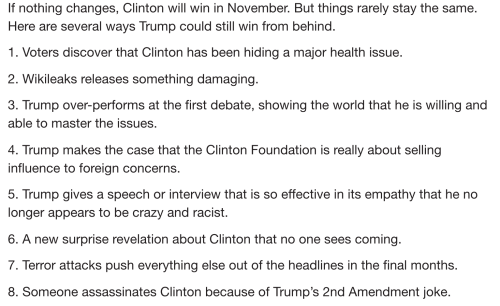 ******
©1984 by AceCorp LLC. All Rights Reserved. Butterflies are free with purchase of any spider egg sac.
Supple Leopard
TM
garters are not appropriate office attire. Ewok bathroom changing table is out of order; please do not use conference table.