The Friday ONT is Absolutely Free! [Weirddave]]
Happy Friday everybody! CDR M is busy this weekend, so y'all are stuck with me again for the ONT. "What did we do to deserve this?" I hear you wail. "Wednesday nights are bad enough, but weekends too?". Tough titty, said the kitty. You have been bad Morons. Bad Morons, bad! You must be made to suffer and learn your place in the hierarchy.
Free Speech
Speaking of knowing our place, Glen Reynolds wrote a column this week called
Free speech of the 21st century
. In it he concludes that speech is freer, but people are not.
But as the technical barriers to self-expression have dropped, the social barriers seem to have increased. A few decades ago, both left and right believed in free speech. Students at Berkeley and elsewhere protested to demand free speech rights, and a national consensus arose that the answer to ideas one dislikes is not suppression, but more speech.
That's not so much the case today. As Kimberley Strassel notes in her new book, The Intimidation Game, it's now open season on free speech, at least when it's expressing the wrong views.
With the looming threat of a Hillary presidency, it's important to remember that the Hill Dog has vowed to get
Citizen's United
overturned. No matter what the Marxist left says,
Citizen's United
simply reaffirms the right of citizens to criticize elected officials and government. If that goes, well, there's not much left of the 1st Amendment, is there?
Free Verse
There's a thing going around on Twitter called the Friday Fiction: 100 Word Challenge (#FridayFiction) for writers. Basically, each week there is a picture, and people are challenged to write a story of exactly 100 words-no more, no less-about it. It's an intriguing task, and the limitations force you to be creative. I only did it once, last Halloween, the picture was the one above of the moon. This is what I came up with:
The moon.
The pregnant moon. She giggled a little as the thought occurred to her, her breath steaming in the crisp October night. How can a moon be pregnant? she wondered. Who or what would impregnate it? She imagined the two of them, the moon and it's hopeful lover, the sun perhaps, enjoying coffee in a Soho diner, the night rife with romantic possibilities. A pregnant moon. How silly! She giggled again and carried that amusing thought with her into the Stygian darkness as the creature's jaws closed on her throat for the final time. The moon. The pregnant moon.
Free States
Here's a nifty little interactive graph
ranking the 50 states by their relative freedom on a whole host of issues, including overall. Overall, my home state of Maryland comes in 46th. Hurrah for the Old Line State. Kind of ironic that the state song entreats it's citizens to "burst the tyrant's chain", no? (Yes, I know the "tyrant" in question was Lincoln. No, that doesn't lessen my point).
Free Elections
I mentioned Dan Bongino in Wednesday's ONT. He's running for Congress in Florida. If you've got a couple of bucks that are burning a hole in your pocket, you could do worse than
sending them his way
. I like his slogan - "Fix the darn problem!" I've known Dan for years now. I've campaigned for him, and I've even debated conservative principles with him. He gets it.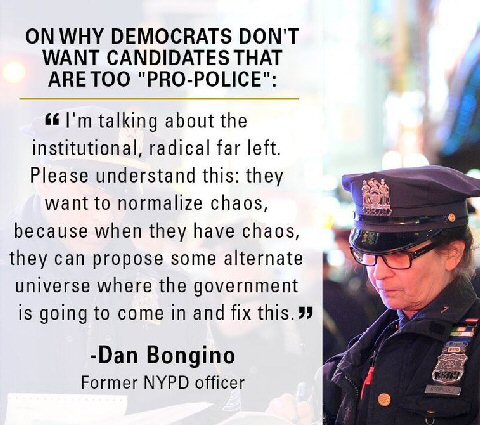 Free Country
Looking In The Right Direction
What all too often goes unremarked-upon is that the law de jure – statutes passed by Congress and signed by the president – is far less important than the law de facto – what the power of the State is used to impose upon Us the People. Sam Francis would tell you that the law de facto has become whatever our Ruling Elite® decides it is at any given moment. Having succeeded in separating itself from the rest of us and closing off its borders against dilution by American patriots such as Stephen Graham Sumner, it will only enforce "laws" that advance or safeguard Ruling Elite® privileges.
Freedom of the Press
The Freedom of the Press: George Orwell on the Media's Toxic Self-Censorship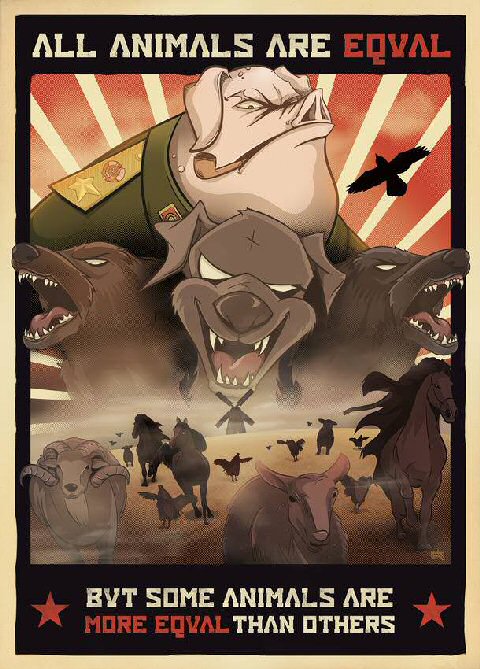 I think what many of us forget is that freedoms have to be nurtured. I first started blogging here doing the garden thread. I like gardening. I know a bit about it, and I enjoy putting in the plants, and watering them, and I really enjoy eating the literal fruits of my labors. What I'm notso hotso at is tending the garden. Weeds have to be pulled, bird netting erected, chicken wire to keep out small animals must be kept in good repair. It's a good analogy for our freedoms. Those of us of us lucky enough to have come of age in America during the later half of the 20th century are unimaginably fortunate to have enjoyed the fruits of out ancestor's hard work. It's easy to overlook that freedom and prosperity are not the natural order of things, and even easier to overlook the Gramscian rot that has poisoned our institutions. We haven't been tending our freedom garden, and now it may just be too late to bring in anymore crops.
Animal Farm
was published 71 years ago this week. Related:
Marxist Feminism's Ruined Lives
Free Sex
UPDATE
OK, I've changed the link here. I'm sorry, I wanted to tie the story back to the Marxist Feminism link above, but I can see now that the potential for an ugly argument is too high. Everyone posting up until this point (11:17 EDT) has respected my wishes about avoiding the fight, for which y'all have my undying gratitude, but this thread is going to go on all night and I can't stay up to babysit it that long. Here is a replacement link.
Councils pay for disabled to visit prostitutes and lap-dancing clubs from £520m taxpayer fund
Because it's only money, right? Taxpayer money. I feel bad for someone disabled who has difficulty finding someone to have sex with, but it is not the job of the taxpayers to subsidize. Why couldn't he pay for his own hooker? And why fly him to Amsterdam, don't they have prostitutes in England? It all goes back to the idea that the state has to "care" for everyone. And if they have nobody who needs "care", state agencies will make up something, some "care", that absolutely has to be given. How else can they justify their salaries and jobs?
On the subject of sex:
It's not just women
. Former NFL star with a Super Bowl ring, plenty of money and fame, and he does this. Unreal.
Free Clothing
If you make it yourself.
Here's What the Iceman Was Wearing When He Died 5,300 Years Ago
.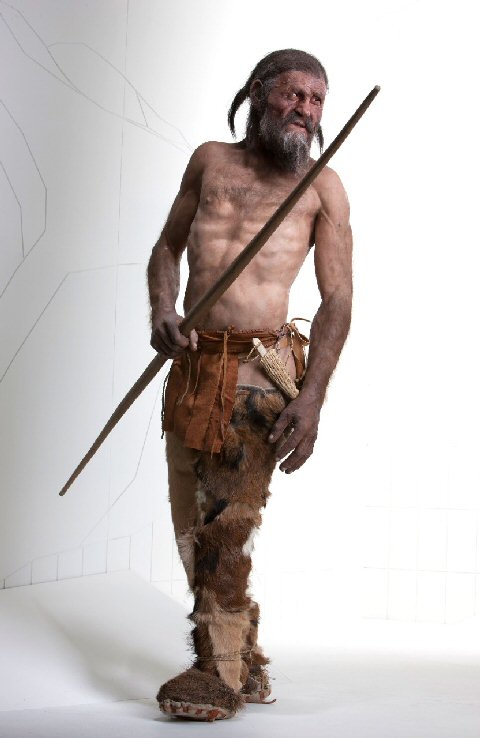 Puttin' on the prehistoric Ritz
Free Temporal Association
Edgar Allan Poe Had a Time Machine and I Can Prove It
In an interview with Nautilus, Italian astronomer Alberto Cappi speaks of Poe's prescience, admitting, "It's surprising that Poe arrived at his dynamically evolving universe, because there was no observational or theoretical evidence suggesting such a possibility. No astronomer in Poe's day could imagine a non-static universe."
Free Beer!
Open source beer
. I can't tell if the site is defunct, or if just some of the links are. In any event, it's a great marketing concept (this sentiment is not shared by pub and tavern owners).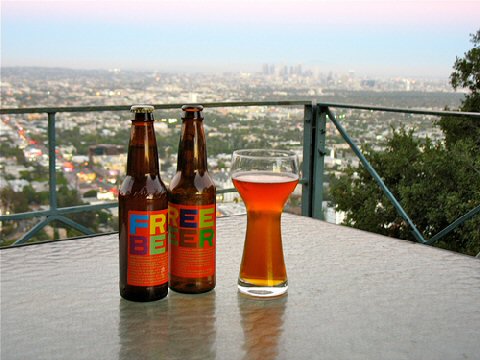 Free Choice
Always worth watching, and always sobering that the speech is as apropos today as it was when it was given.
Tonight's ONT brought to you by free milk: