Overnight Open Thread (8-1-2016)
As for Aleppo - once a relatively modern, multicultural, and secularesque city - look at what happened.

History does not always move forward. There can be progress and regress. Nothing is guaranteed. Accept that far from being the exception, look at what happened in Aleppo as a return to the new normal. In an increasingly urban and destabilized world, there will be more Aleppos. More Grozny's.

Behold the fruits of Islamism.

-- CDR Salamander in The Siege of Aleppo and the Eternal Nature of War
This is the same plan. It's air strikes, allies, and intelligence. It's just spoken with MORE ENERGY. In other words, the Trump strategy is the Obama strategy is the Clinton strategy - with the addition of trash talk. Neither potential commander-in-chief has given the slightest inclination that they're willing to do what it takes to speed up Obama's slow-motion war.

-- David French
In any event, Clinton is responsible for helping create a Russian "Silicon Valley" that has enabled the Krelim to boost its military and surveillance capacity. And let's not forget her role in enabling Russia to gain control of one-fifth of all uranium production capacity in the United States.

Russia has been well-served by Hillary Clinton's cluelessness and greed.

-- from How Hillary helped U.S. investors fund Russian research for military uses
Returning to the real estate scandal, that makes a total of five...yes, FIVE ethics investigations that are ongoing regarding the Mayor's administration. He attempted to laugh off the mounting accusations during a Politico interview, but then wound up abruptly cancelling a second interview with the New York Daily News before he could be asked any more questions.

-- from Bill de Blasio's Terrible, Horrible, No Good, Very Bad Week
Quote of the Day V - Because We're Givers Edition
"Already it's known that many deadly diseases that afflict humans were originally acquired through contact with animals. However new research from the University of Warwick shows that pathogens can also jump the species barrier to move from humans to animals."
But McConaughey doesn't want to be just a face. He has ideas. He's an idea man. And we know this because he said of his new job, "I don't want to be just a face. I have ideas. I'm an idea man." This brings us to my new favorite thing in the whole wide world, a segment I like to call Matthew McConaughey Talking About Millennials. The following are, I swear to God, real quotes, all of which I must insist you read in McConaughey's slow Texas drawl.

-- from Matthew McConaughey Is Now The Creative Director Of Wild Turkey Bourbon
ISIS Mocks Those Who Claim Islam is a Religion of Peace, Explains 'Why We Hate You' in New Magazine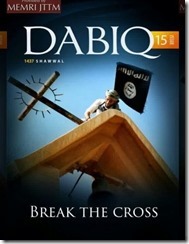 After Big Losses Sore Loser Marilyn Mosby Looks at Changing the Rules
The phenomena I have described are part of what I call the war on standards. Because adherence to reasonable standards is the hallmark of a successful people (as it is on a personal level), the war on standards is insidious.

Now, in the aftermath of the Freddie Gray trials, we see the same imperative of outcomes that drives the war on standards prompting stirrings for something potentially more disturbing - an attack on liberty.
The End of the Women's Olympic Events
Harper made the startling claim that we might see "an all-intersex podium in the 800 in Rio and I wouldn't be surprised to see as many as five intersex women in the eight-person final."
Perhaps a better term would be the non-men's events.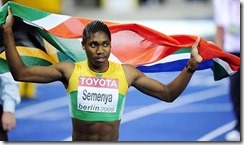 Obama: I'm Pretty Tired of Certain People Trash-talking America's Military and Troops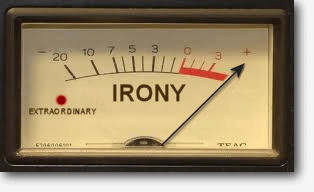 Chinese Mole Uncovered Inside the FBI
Today the Department of Justice revealed that a longtime employee of the Federal Bureau of Investigation has been charged with espionage on behalf of China, his homeland. Kun Shan Chun, who was employed by the FBI since 1997, was arrested back in March of this year and has already pleaded guilty to his betrayal.

Chun, who went by "Joey," worked for nearly two decades as an electronics technician with the FBI's huge New York field office, where ten percent of the Bureau is assigned. He held Top Secret security clearances since 1998. Part of his job, as one of the legions of technical personnel who support the FBI's storied special agents, included accessing classified information. It seems safe to assume that was what Chun was sharing with Beijing.
Hungry Venezuelans Weep at Sight of Food
Tearful Venezuelans had gone weeks without basic food items like milk, flour and toilet paper. It's a sad but common part of daily life today in crisis-ridden Venezuela, a country that has the world's largest proven reserves of oil. Colombian officials estimate that about 100,000 Venezuelans crossed the border.
Which almost certainly is neither. But what makes the video amusing is the amount of hate and dumbassery in the comments over a fairly innocuous video. It seems to be the consensus of commenters that the poster's penis is unusually small. And also that his mother performs sex acts for remuneration.
Honeymooning on the Battlefields of WWII
In 1947 Ernest Kreiling toured the battlefields of Europe by bike with his new bride and retraced the same ground that he had fought on as an American soldier.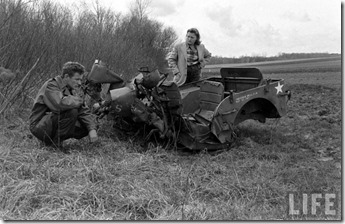 Gisele BŁndchen to Be Assaulted and Robbed During the Olympic Opening Ceremony
While "The Girl from Ipanema" is playing. It will be a "message of peace".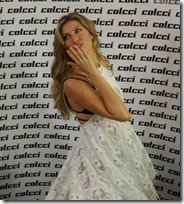 The Yahoo AoSHQ group - it's got electrolytes and shit.
Tonight's post brought to you by Zion: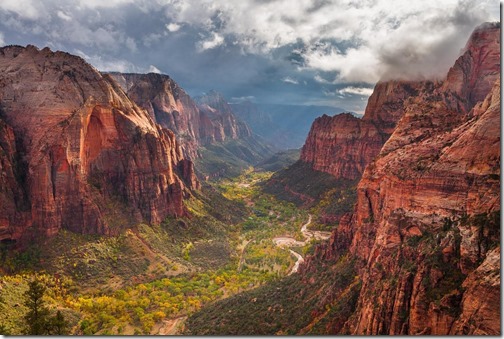 Notice: Posted by permission of AceCorp LLC. I like money.
Posted by: Maetenloch at
10:47 PM